Causes of Love Handles and How to Get Rid of Them
Are you worried about stubborn fat in your upper hips/sides of your abdomen?
Do you feel uncomfortable in tight clothing or self-conscious when shirtless?
Does this fat persist despite diet and exercise?
The "love handles" are a main area of concern for many individuals. Fat retention in these areas occur due to stubborn fat deposits. This fat accumulation is influenced by various factors such as hormones, age, and poor lifestyle choices. At Body by Katzen, Dr. J. Timothy Katzen has successfully addressed love handles on thousands of patients!
What Causes Love Handles?
Many factors contribute to the development of love handles. Some factors include hormone imbalances, poor diet, and lack of physical activity. Diets high in calories and sugar coupled with a sedentary lifestyle strongly contribute to fat deposits in the sides of the lower abdomen, aka the love handles.
Before: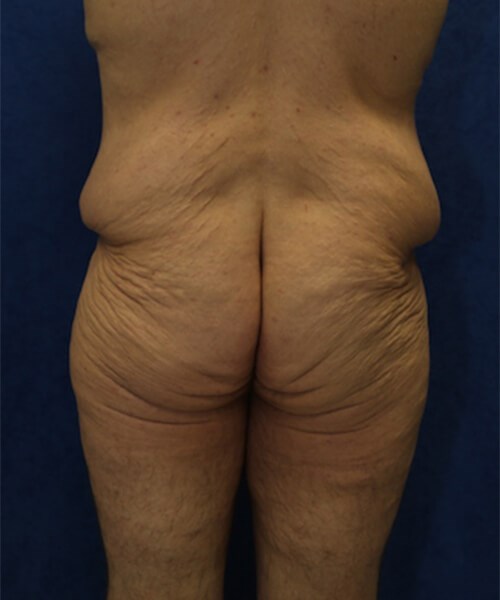 After: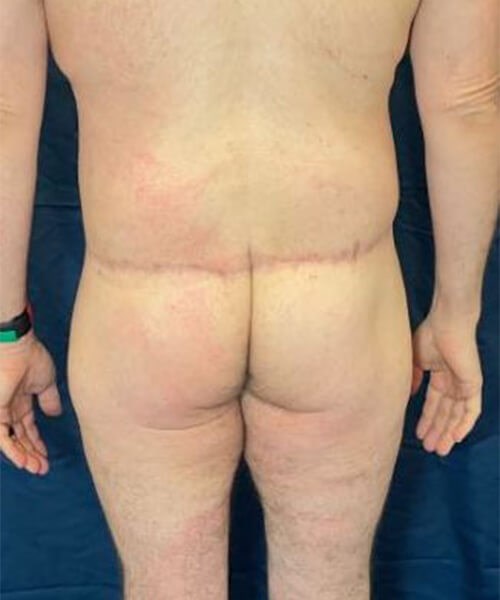 Contributing Factors in more Detail:
Hormones: Increased levels of cortisol can lead to increased fat retention in the body. Cortisol can increase due to poor sleep, lack of physical activity, and high levels of stress. High protein levels can also lead to fat accumulation.
Age: As we age, losing/burning fat becomes more difficult, leading to the accumulation of fat in unwanted areas.
Lack of exercise: Daily exercise helps burn calories and fat, leading to improved overall health and body figure. A sedentary lifestyle leads to fat retention in certain body areas.
Fatty and high-calorie food: Diets high in fats, calories, and sugars lead to weight gain and fat development.
How to get Rid of Love Handles?
Exercise and lifestyle changes will help address love handles. Plastic surgery can also supplement a healthy diet and consistent exercise. Liposuction is a popular plastic surgery procedure used to treat love handles by removing stubborn fat deposits. However, liposuction is not a weight-loss procedure. Results must be maintained with a healthy lifestyle including proper diet and exercise. Some individuals are candidates for weight-loss procedures such as gastric bypass surgery or gastric bands. Consult with an experienced, plastic surgeon to determine a surgical plan.
Call Dr. Katzen TODAY to schedule a consultation. For your convenience, Dr. Katzen has offices in Beverly Hills, CA, Las Vegas, NV, and Dubai, UAE. Physical or virtual consultations can be arranged. Virtual consultation options include FaceTime, Zoom, Skype, and WhatsApp. Call TODAY at (310) 859-7770 or email [email protected] to schedule your consultation and achieve your dream body.