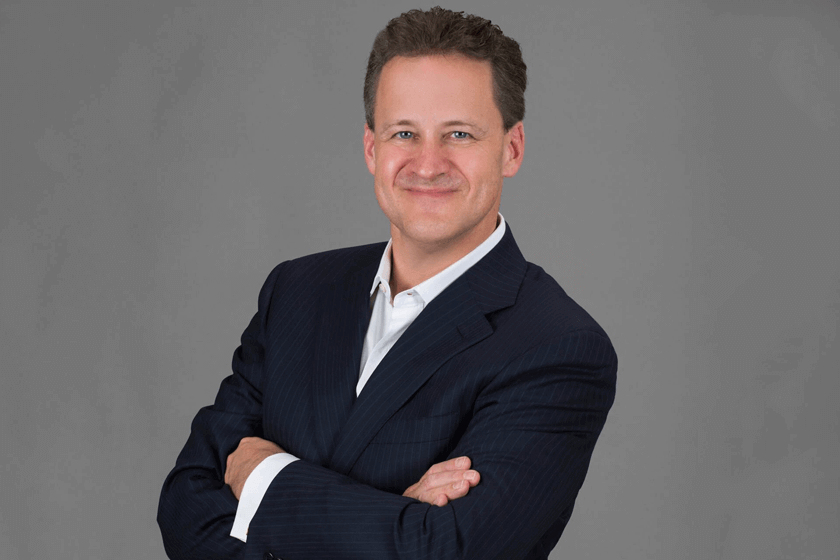 Award-winning and board-certified plastic surgeon Dr. J. Timothy Katzen is proud to offer a comprehensive range of aesthetic procedures to women and men at his esteemed facilities in Beverly Hills, CA and Las Vegas, NV. Having been featured on a number of television programs, such as TLC's The Real Skinny and Discovery Health's The Incredible Shrinking Woman, he has gained recognition for his advanced after weight loss surgery techniques. The most notable of these techniques is his trademark 360 circumferential body lift, which he has performed for numerous patients to help them fully realize their post-weight loss body goals. Dr. Katzen cares deeply for each of his charges and actively involves them in the decision-making process of their personalized surgical treatment plans. This is to ensure that their unique concerns are addressed and goals met.
Dr. Katzen received his Bachelor of Science in biology from the prestigious Duke University. After completing his undergraduate education, he went on to attend the Medical College of Virginia where he earned his medical degree. Dr. Katzen then underwent a decade of advanced training in both general and plastic surgery. During this pivotal period of his education, he was able to train under the best surgeons in their respective fields and worked to develop the advanced surgical techniques he is now known for. Dr. Katzen's general surgery residency and internship took place at the University of Hawaii in Honolulu, HI, after which he attended a plastic surgery residency at Vanderbilt University in Nashville, TN. He then partook in three separate, year-long fellowships. These included:
A burn surgery fellowship at Vanderbilt University where he worked alongside Dr. J. B. Lynch
A fellowship in microsurgery at St. Joseph Hospital where he worked alongside Dr. Benjamin Cohen
A craniofacial surgery fellowship at New York University Medical Center where he worked alongside Dr. Joseph McCarthy
A firm believer in the continual pursuit of education, Dr. Katzen takes pride in staying up-to-date with all of the latest technical and technological advancements in the field of aesthetic surgery.
Specialties and Expertise
Specializing in treatments for the body, breast, face, and skin, Dr. Katzen offers a range of procedures that are specially tailored to suit each patient's unique situation. Of these numerous surgeries and services, Dr. Katzen is especially sought out for his work with lower body lifts (employing his 360 circumferential body lift technique), arm lifts, thigh lifts, tummy tucks, and high-definition liposuction using VASER. He also frequently performs breast augmentations, breast lifts, and provides a range of nonsurgical treatments at his offices in Beverly Hills, CA and Las Vegas, NV.
Dr. Katzen has achieved international fame for his after weight loss surgery techniques, which involve excising unwanted skin to contour the body and create a trimmer, tauter shape. Due to his high level of skill and respect, he has even been featured on a number of television programs that document patients' journeys with skin removal surgery following tremendous weight loss.
Dr. Katzen has been recognized by fellow leaders in the cosmetic industry for his devotion to his patients and his craft. This has allowed him to receive a number of prestigious honors and awards, such as:
The Aston Award, which is granted to only one plastic surgery resident in the country every year
Businessman of the Year 2005, awarded by the Business Advisory Council in Washington, D.C.
The Founder's Award, awarded by the Weight Loss Surgery Foundation of America
The Glancey Award, which he was presented at the Southeastern Regional Plastic Surgery meeting
Top 10 Plastic Surgeons for Client Satisfaction, awarded by the American Institute of Plastic Surgeons
Top Doctors Award, elected by his peers and recognized as a leading surgeon in Los Angeles, CA
In addition to his certification with the American Board of Plastic Surgery, Dr. Katzen is a proud member of the following societies:
American Society of Bariatric Plastic Surgeons (ASBPS), President
American Society of Metabolic and Bariatric Surgery
American Society of Plastic Surgeons (ASPS)
International Society of Aesthetic Plastic Surgery (ISAPS)
J.B. Lynch Society
J.M. Converse Society
H.W. Scott, Jr. Society
He is also a fellow of both the American College of Surgeons (FACS) and the International College of Surgeons (FICS), as well as a diplomat of the National Board of Medical Examiners.
Dr. Katzen believes that every man, woman, and child should have access to tools that can allow them to live healthier lives. In an effort to give back to his communities, he actively invests his free time to work with a number of non-profit organizations, including Obesity Help, the Weight Loss Surgery Foundation of American, and the Obesity Action Coalition.
Reviews
"My experience with Dr. Timothy Katzen is wonderful. His surgical skills are top notch and he has great bedside manner. I have had 3 procedures with Dr. Katzen and happy with all three."
K.Y.
Google
"Dr. Katzen is amazing. His knowledge and bedside banner area impeccable. He kept me informed every step of the way. His staff is just as impressive, they are patient and responsive 24hrs a day. He is great with the bariatric patient community, he knows how to get rid of our loose skin and hide all the scars. Thank you for all your help!"
C.R.
Google
"My self-esteem and confidence have already improved by milestones - I normally don't write reviews but Dr. J Timothy Katzen and his team have gone above and beyond my expectations. I had gastric sleeve surgery and lost a total of 125 pounds. I kept convincing myself that I don't need plastic or reconstructive surgery. I figured I was healthy, and excess skin and fat is something I could live with. Boy was I wrong. Looking at my flabs and wrinkled skin was a bad reminder of my old obese self, the person I wanted to move on from. I had such low self-esteem when I was obese. I found Dr. J Timothy Katzen through Real Self and had no doubt he is the right surgeon for my situation. Dr. Katzen was the clear choice because of how many before and after pictures he had, the number of great reviews, the questions and answers, the videos, and his credentials, I mean I can go on forever. I felt super confident in my decision and sure enough, he delivered. Dr. Katzen did a circumferential body lift and I could not be more pleased with the results and care I received from everyone. I am forever grateful for how Dr. Katzen transformed my body. My self-esteem and confidence have already improved by milestones."
N.
RealSelf
"(Translated by Google) I am happy to be a patient of Dr. to be cats. I'm an aquafill victim. After my injection in Düsseldorf in 2017, I ran into problems very quickly. For several years I regularly took medication for pain and was afraid for my health and for my life. From the first minutes of meeting Dr. Katzen on I realized that he perfectly knows all the problems related to aquafilling.Before the operation I was worried, but my doctor approached me and reassured me, I went to the operating room with a smile . Everything went well and the result is better than I could have imagined. dr Katzen was very careful with my body, it looks like I have no gel. I am thin and you could see and feel aquafilling. This gel was in the layers of the skin, but now there is nothing there. Many thanks to dr. Katzen and his entire team (Original) Ich bin glücklich, Patientin von Dr. Katzen zu sein. Ich bin ein Aquafilling-Opfer. Nach meiner Spritze 2017 in Düsseldorf habe ich sehr schnell Probleme bekommen. Mehrere Jahre lang nahm ich regelmäßig Medikamente gegen Schmerzen und hatte Angst um meine Gesundheit und um mein Leben. Von den ersten Minuten des Treffens mit Dr. Katzen an wurde mir klar, dass er alle Probleme im Zusammenhang mit Aquafilling perfekt kennt.Vor der Operation war ich besorgt, aber mein Arzt kam auf mich zu und beruhigte mich, ich ging mit einem Lächeln in den Operationssaal . Alles hat gut geklappt und das Ergebnis ist besser als ich es mir hätte vorstellen können. Dr. Katzen war sehr vorsichtig mit meinem Körper, es sieht so aus, als hätte ich kein Gel. Ich bin dünn und Aquafilling war zu sehen und zu spüren. Dieses Gel war in den Hautschichten, aber jetzt ist dort nichts mehr. Vielen Dank an Dr. Katzen und sein gesamtes Team"
?.?.
Google
"El mejor  cirujano que he conocido .antes de el consultes varios para que me quitara silicone de mis glúteos,y nadie lo quiso hacer .mis respetos para Katzen ,para mi sin duda alguna .EL MEJOR!!!"
F.T.
Yelp
Related Posts