Eyebrow Hair Transplant for Fuller, More Youthful Nrows
Did Chrissy Teigen have an eyebrow hair transplant?
We Love Chrissy
Chrissy Teigen is one of the most recognizable faces in the entertainment and television industry. She first rose to fame as a model, where she was featured on magazine covers and runway shows for major fashion labels. She has since transitioned into acting, hosting her own cooking show, and writing bestselling books. In addition to being a successful businesswoman, Chrissy Teigen is also a devoted mother and wife. She has used her platform to speak out about important issues such as body positivity, mental health awareness, and other social justice issues. She is a positive role model for many young people who look up to her for her confidence, strength, and resilience. Her work in the entertainment industry has made her an inspiration for women everywhere.
Chrissy Teigen is a beautiful human who shows her authenticity through her social media platforms. One thing she was very open about was her eyebrow hair transplant procedure performed in 2021. Chrissy had eyebrow transplantation to create fuller brows. As a child, she plucked her eyebrows resulting in thinning and patchy eyebrows. As an adult, Chrissy wanted to "avoid having to wear make-up." For these reasons, Chrissy underwent eyebrow hair transplantation. Chrissy wrote next to her eyebrow Instagram picture: "I never wear make-up if I can avoid it, so I was so excited for this eyebrow transplant surgery."
Going Through Changes
As we age, our bodies undergo many changes. One of the most noticeable signs of aging is thinning eyebrows. Thinning eyebrows can be a source of frustration and insecurity for many women. Not to worry, though – there is a solution! An eyebrow hair transplant may be the perfect way to restore your confidence in your brows and your overall appearance. Let's explore what an eyebrow hair transplant entails and how it can bring back fuller, more youthful eyebrows.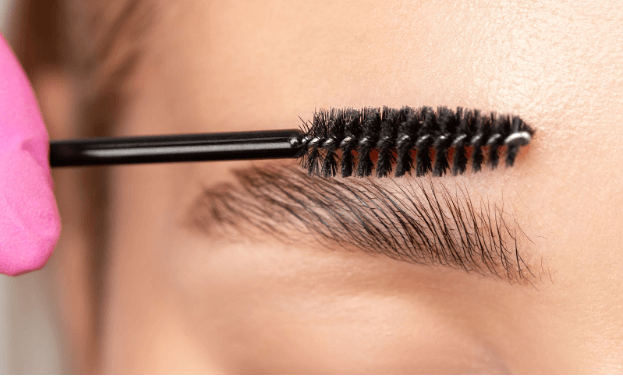 The Pressure of Eyebrows: In 2023, full, natural-looking eyebrows are a trend that is not going away anytime soon. This fashion statement has been steadily increasing in popularity over the past few years for its youthful and edgy look. The ability to shape your brows with makeup or other products gives people the power to make their own unique style statement. Moreover, having fuller brows can help to frame the face and draw attention to the eyes, creating a more youthful look. It is also much easier to enhance your natural brows with makeup than it is to fill in sparse or thinning eyebrows. Furthermore, bushy eyebrows help to open up the face and give a natural-looking fullness that is hard to achieve with other products. In short, the trend of bushy eyebrows in 2023 is here to stay due to its popularity and versatility. Beauty influencers are often shown brushing their thick eyebrows and styling them. It's common to fill in eyebrows with pomade, a pencil, eyeshadow, or sometimes people do more permanent measures like getting microblading tattoo eyebrows.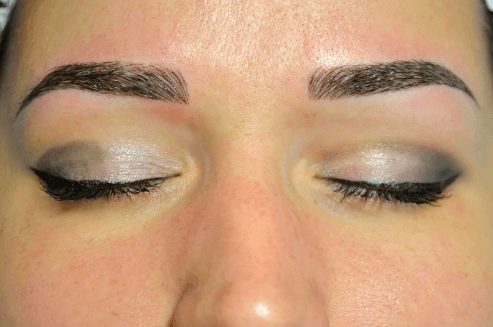 Eyebrow Transplantation Explained
An eyebrow hair transplant is a plastic surgery procedure that utilizes donor hairs from your head to give the eyebrows their desired shape and fullness. During the procedure, Dr. Katzen will use either the Follicular Unit Extraction (FUE) or Direct Hair Implantation (DHI) techniques to remove individual follicles from donor sites. Usually, the donor site is from the back or sides of the head. Next, these hairs are transplanted into tiny incisions in the brow area. The transplanted hairs grow naturally and create new "eyebrow follicles" that can last for years.
Benefits of an Eyebrow Hair Transplant
An eyebrow hair transplant has numerous benefits for women with thinning brows due to age or other factors such as genetics, trauma, or illness:
Eyebrow transplantation offers a natural-looking solution that won't look "fake" or "overdone" like some cosmetic solutions.

Eyebrow hair transplantation is minimally invasive, so you don't have to worry about significant scarring or recovery time. Your eyebrow results will be visible within weeks!

Because donor's hairs are taken from the back of your head, rather than synthetic materials being used, the transplanted hairs will grow like regular hairs; you can style them however you want!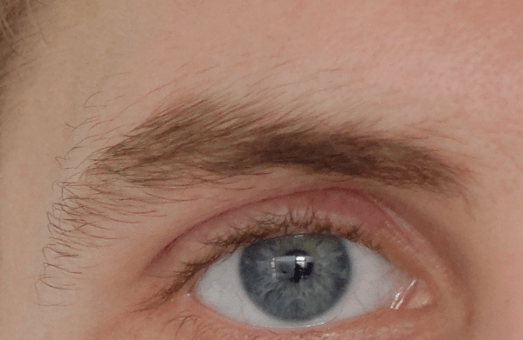 Source: Natural Eyebrow. (2023, February 2). In Wikipedia.
Conclusion: If you're looking for a natural-looking solution to thinning eyebrows, an eyebrow hair transplant may be right! With minimal recovery time and long-lasting results, this can be an ideal option for restoring your brows to their former glory. For older women, especially those who want fuller, more youthful eyebrows, an eyebrow hair transplant could be just what they need to regain their confidence.
Over the years, Chrissy Teigen has won a special place in many people's hearts. On the surface, she is known for her charismatic and hilarious personality; however, on a deeper level, people love Chrissy Teigen because she inspires so many. She uses her platform to speak out against inequality and injustice, often amplifying the voices of those who have been marginalized or silenced. She has also used her platform to advocate for mental health awareness, body positivity, and other important social issues to her followers. Through her work and activism, Chrissy encourages others to stand up for what they believe in and be brave enough to demand change. Furthermore, even through difficult times in her personal life, Chrissy has remained strong and shown immense resilience, which further endears her to so many. In short, there are endless reasons why people love Chrissy Teigen and admire her for being such an inspiring figure.
If you want to transform your eyebrows from bald to thriving, call Dr. Katzen TODAY at (310) 859-7770 to book your free eyebrow hair transplantation consultation. Dr. Katzen conveniently has offices in Beverly Hills, CA, Las Vegas, NV, and Dubai. In-person physical and virtual consultations can be scheduled discretely and privately. In addition, virtual consultations are available on FaceTime, Skype, Zoom, or WhatsApp for your convenience. So call TODAY to start your journey to create your new, naturally full eyebrows using eyebrow hair transplantation.