How Mommy Makeovers can Rejuvenate your Breasts after Pregnancy
"Restore breast fullness, correct lost chest volume, and address breast sagging. A mommy makeover can improve your breast shape and help to rejuvenate your breasts after pregnancy."

• Do you feel that breastfeeding has affected your breast's size and shape?
• Do you feel conscious about your sagging breasts as designer clothes do not fit you?
• Do your breasts seem smaller and more droopy after breastfeeding?

The above concerns are discussed below to help you understand how to rejuvenate your breasts after childbirth. Are you one of those women concerned about her breast's profile and want to undergo plastic surgery to enhance your breasts' shape and volume?

To correct your breast shape and volume, you may want to consider plastic surgery. A mommy makeover gives you a surgical solution to restore the volume loss of the breasts and achieve your desired breasts' profile. In addition, you can re-achieve your youthfulness with mommy makeover surgery. With a mommy makeover, Dr. Katzen can improve the appearance of your breast's volume, shape, and position.

What is a Mommy Makeover Surgery?

A mommy makeover is one of the most sought-after combination plastic surgery procedures. Women of all ages seek to restore and reshape the body after childbirth or pregnancy. Pregnancy, birth, breastfeeding, and other associated factors take a toll on a woman's body. When an exercise and diet program is not enough to achieve your desired contouring effects, it may be time to consult with a plastic surgeon. A mommy makeover combines several plastic surgery procedures that address breast sagging, loss of breasts volume, and excess skin and fat of the abdomen. A set of plastic surgery procedures are considered for a mommy makeover. These procedures can include breast lift, breast augmentation, breast reduction, and tummy tuck or abdominoplasty. Because no two women are alike, Dr. Katzen ensures which surgical strategy will be appropriate based on your desired goals and anatomy. An introductory personal and private consultation is essential to know the best surgical options.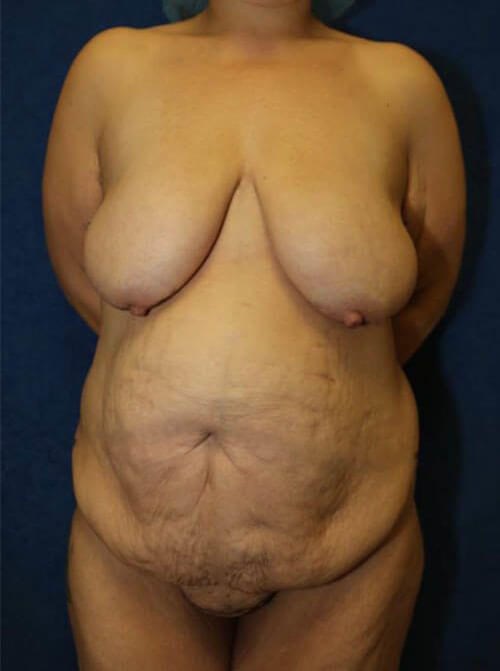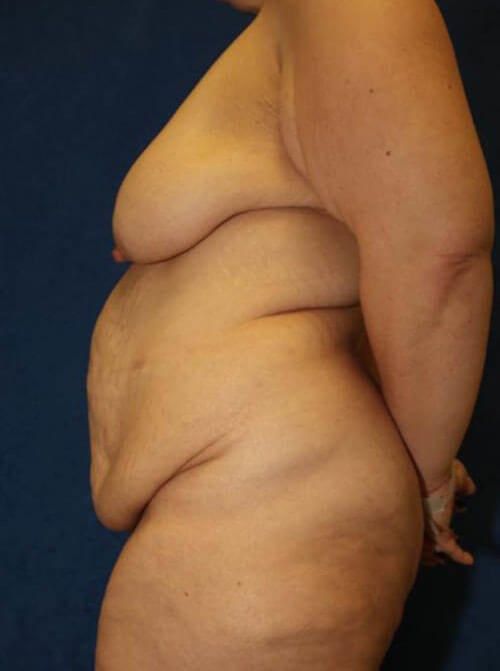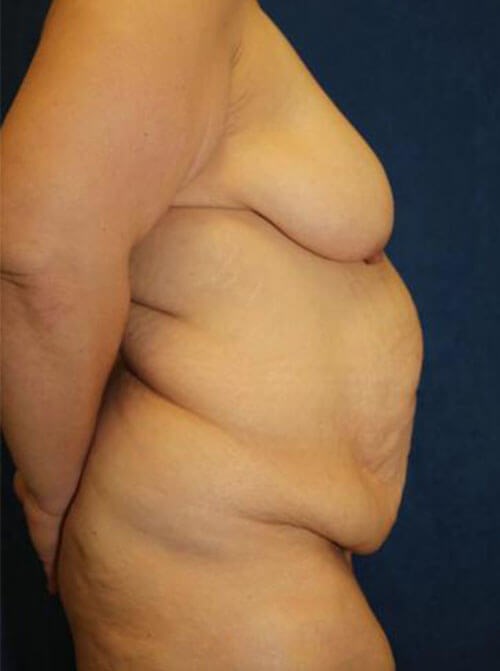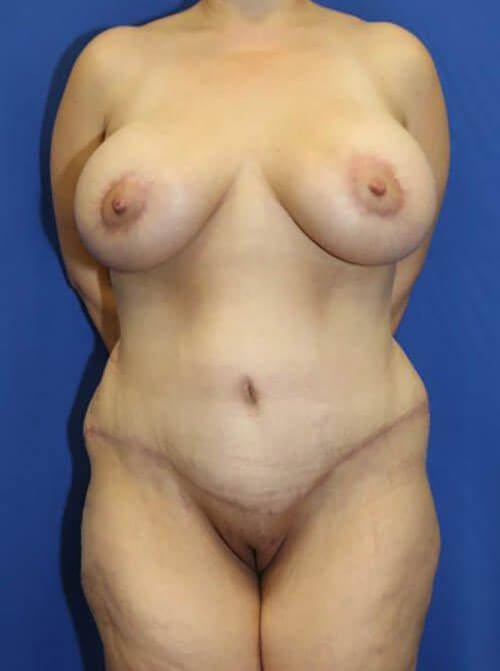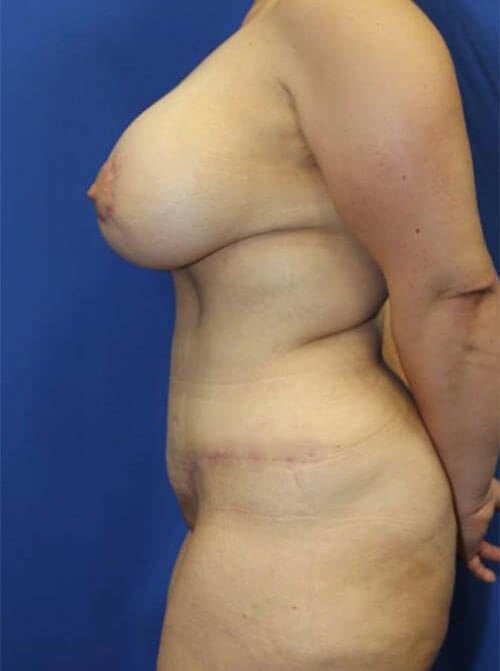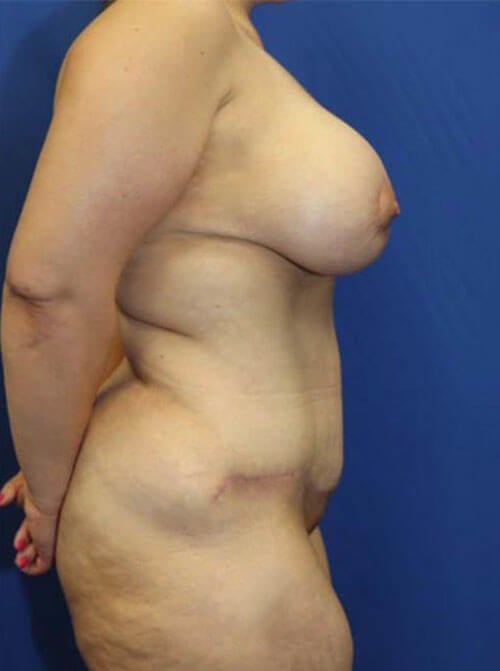 What is a Mommy makeover in terms of breast rejuvenation?

Mommy makeover is a catch-all phrase that refers to a highly customized set of body-contouring surgeries to achieve your goals and aesthetic expectations. However, selecting the specific set of procedures for a mommy makeover is determined after a careful assessment by Dr. Katzen. A mommy makeover for breast rejuvenation is performed when a woman has breast sagging (ptosis), volume loss in breasts, and asymmetric or enlarged breasts after having children.
What procedures are covered during a mommy makeover?

A. Breast lift (mastopexy)
B. Breast augmentation
C. Breast reduction

A mommy makeover procedure covers the areas most affected after pregnancy. Typically, mommy makeover surgery includes surgery of the breasts and abdomen. Breast rejuvenation during mommy makeover gives you desired breast fullness, shape, and size according to your unique physique and aesthetic goals.

A) Why is breast lift surgery performed?
BREAST LIFT (mastopexy): The breast lift procedure helps lift sagging breast skin to improve your breast shape. Childbirth or pregnancy causes changes in the breast. Breast sagging is one of the primary concerns post-pregnancy. Part of the mommy makeover focuses on the breasts, specifically lifting and altering the breast shape.
The benefits of breast lift surgery during a mommy makeover:
1. A mommy makeover breast lift raises sagging breasts by removing excess breast tissue.
2. A breast lift can reduce enlarged areolas.
3. A mommy makeover breast lift will create a more rejuvenated breast profile.
4. A mommy makeover breast lift will lift loose breast skin and tissue and make you feel more youthful.

B) During a mommy makeover, what is the role of breast augmentation?
Breast augmentation involves increasing the size of your breasts. Sometimes, there is not enough remaining breast tissue during a breast lift to achieve desired breast fullness. Often, a mastopexy requires breast augmentation. In addition, breast augmentation can be performed with silicone or saline breast implants or fat transfer during a mommy makeover. Breast augmentation has a significant role in restoring lost volume after childbirth, weight loss, or natural aging. In addition, breast augmentation improves breast size, shape, and symmetry with more rounded and aesthetic breast volume.
Mommy makeover breast augmentation improves your breast profile by:
1. Increasing the projection and fullness of your breasts.
2. Improving the balance of your breast to hip proportions.
3. Enhancing your self-confidence and body image.

C) How does breast reduction procedure play a role in rejuvenation?
Mommy makeover breast reduction surgery is performed to reduce the size of enlarged breasts. A breast reduction makes your breasts more proportionate with your body. In addition, a mommy makeover breast reduction can alleviate associated large breast discomforts, such as the back, neck, and shoulder aches and pains.
Breast reduction surgery removes excess breast fat, glandular tissue, and skin to offer you a smaller and more aesthetic breast profile.
Often, breast reduction surgery addresses medical issues; however, breast reduction has a significant role in achieving a desired aesthetic breast shape. As part of a mommy makeover, a breast reduction can achieve a more positive self-image and increase self-confidence. In addition, a breast reduction can restore your breast shape, size, and firmness.
The benefits of a mommy makeover breast reduction surgery are:
1. Smaller, more aesthetic, and proportionate breasts.
2. Relief of upper back, neck, and shoulder pain caused by heavy and enlarged breasts.
3. More shapely breasts with firmness and reduced size.
4. Repositioning of the areola to a higher position.
5. Improvement of self-confidence and body image.

Conclusion:

Overall, rejuvenating your breast profile is essential for a mommy makeover. A mommy makeover breast lift, augmentation, and/or reduction will create the desired breast appearance in terms of shape, size, and volume.
Call TODAY to schedule a mommy makeover consultation. For your convenience, Dr. Katzen has offices in Beverly Hills, CA, Las Vegas, NV, and Dubai, UAE. Physical or virtual consultations can be arranged. Virtual consultation options include FaceTime, Zoom, Skype, and WhatsApp. Call TODAY at (310) 859-7770 or email [email protected] to schedule your consultation and achieve your dream breasts and tummy after pregnancy.