How to Get That Perfect Face – Facial Contouring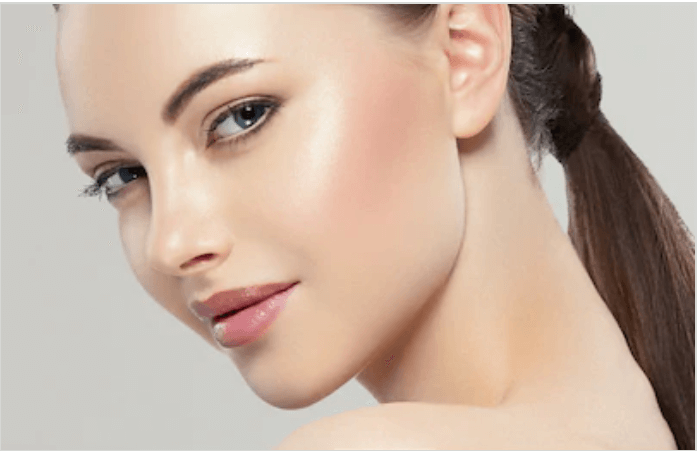 As we live through our years, signs of aging start popping up on our faces. Fine lines, wrinkles, and sagging skin start damaging our appearance, making us look older day by day. When you look older, you may begin to be more self-conscious, which may be bad for your confidence. Low self-esteem can not only harm you in terms of your relationships, but also affect your professional life. For these reasons, it is important that you ensure that your face looks proportionate and beautiful.
Some people may also have facial imperfections such as a weak, underdeveloped chin or a big, unshapely nose. This could be due to an unforeseen injury or genetics. Having such problems with your face, which is the most prominent body part, can make you feel even more insecure.
Fortunately, Dr. Katzen offers a range of amazing non-surgical and surgical facial contouring procedures, including cheek augmentation, chin augmentation, rhinoplasty, jawline augmentation, and various fillers. These procedures can provide patients a more balanced facial contour structure, and consequently, a boost in their confidence.
If you are dissatisfied with your facial appearance, facial contouring can take years off your face by making it smoother and more youthful. Your aesthetic goals can also be reached if you want to get your face reshaped and restructured.
Facial Contouring – What Options Do You Have?
During your consultation, Dr. Katzen analyses your needs and desires in detail. Then you and he will decide how much correction you would need according to your facial structure. You and he will select the right procedure, or a personalized combination of two or more procedures to give you the face of your dreams. The facial contouring procedures include, but are not limited to:
Cheek Augmentation
During cheek augmentation, Dr. Katzen makes an incision inside the mouth. A pocket is made and a cheek implant is placed to add definition and volume to sagging and flat cheeks. Cheek implants can make your cheeks look more youthful, defined, and attractive.

Jawline Augmentation
Jawline augmentation is a procedure that utilizes silicone of implants to improve the appearance of an asymmetrical or flat jaw. This surgical procedure can help you achieve facial harmony. It may also be performed for the correction of structural problems that have been caused by a severe injury or a previous surgery.
Chin Augmentation
Chin augmentation is a surgical technique that offers you permanent results. Chin augmentation allows you to enjoy a more defined and appealing chin and jawline. Dr. Katzen makes a small incision, then, a pocket is created on the chin and a chin implant is inserted.
Rhinoplasty
Rhinoplasty is a procedure that is targeted at one of the most prominent features of your face, your nose. If you wish to correct your asymmetrical, excessively small or large nose to improve your facial profile and your self-esteem, you should consider a rhinoplasty procedure performed by Dr. Katzen.
Rhinoplasty is a surgical procedure that may help to straighten your nose to make it appear more symmetrical. Dr. Katzen can perform a rhinoplasty with either an open or closed approach. This procedure is also helpful if you have bumps on the tip of your nose, congenital deformities or breathing problems caused by a deviated nasal septum.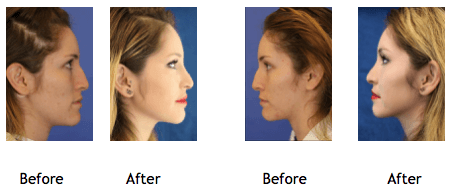 Are There Any Benefits of Facial Implants Over Fillers?
When it comes to facial contouring, the two most used types of procedures are facial implants and dermal fillers. Fillers offer amazing results, but they are temporary. Facial implants, on the other hand, offer many more advantages, which makes them a preferable option for the enhancement of your face. Here are some of their advantages:
Long-Lasting Results
Facial implants offer you a permanent enhancement, eliminating the need for additional treatments. Every eight to twelve months, facial fillers need repeated treatments for the maintenance of the results.
Augmentation of the Face
Fillers improve the appearance of your face by filling the skin, but facial implants are more effective because they can also augment the skeletal structure of your face. Also, some issues like ill-defined cheeks or a weak chin can only be corrected with the help of facial implants.
Balancing the Facial Features
Some people have facial features that don't appear balanced. A common example is when an individual has a prominent nose along with a receding chin. Facial implants come in handy in such situations because they can create a balance between your facial features by properly aligning them with each other. A pleasant harmony can be created using jaw angle implants, cheek implants or chin implants. Often, Dr. Katzen's patients who are getting a nose surgery also opt for a chin implant to achieve a more attractive and sculpted facial profile.
Improved Facial Definition
Think of a face that you find attractive. You will realize that it is well-defined, has clear, strong lines, angles and curves to distinguish the feature from the other. Some people don't have this natural facial definition or they lose it as they age. This is where facial implants can save the day! By using facial implants, Dr. Katzen enhances balance and facial definition by developing attractive angles and shapes to make your facial contours highlighted.
Facial Contouring Performed by Dr. Katzen
Facial contouring can drastically improve facial structure, definition, and balance between your facial features to give you a more youthful and attractive appearance.
For more information about our facial contouring procedures, please call our office at 310-859-7770. You can also schedule a consultation with Dr. Katzen online today!