Lipo: Aware vs. General Anesthesia
Surgical liposuction is a procedure that removes fat and gives the body a more contoured appearance. Patients choose lipo because it is a safe way to remove excess fat from areas like the abdomen, hips, buttocks, and other body parts.
There is debate over whether patients should be awake during lipo or be given general anesthesia. Here, we want to take a closer look at both options, compare them, and discuss Dr. Katzen's preference when performing lipo for his patients.
What is Awake Lipo?
Patients undergoing liposuction while awake are given a local anesthetic called lidocaine. Lidocaine is applied under the skin to the body parts where fat is to be removed. Lidocaine blocks and prevents nerves from sending pain signals to the brain.
During awake lipo surgery, most patients are awake and still aware of everything happening around them. They feel minimal pain and still have sensations in other areas of their bodies where the local anesthetic was not applied.
Patients may also be given a mild sedative. This sedation is known as "twilight anesthesia" and is used to induce a more relaxed state. The medication results in a "deep sleep" or depressed state of consciousness for the patient. However, most patients can still respond verbally when touched or given instructions.
The Pros and Cons of Awake Lipo
Pros
Minimal to mild pain
Reduces the patient's anxiety levels
Works well for minor lipo procedures
Costs less than general anesthesia
Cons
More painful than general anesthesia
Increases the risk of lidocaine poisoning/toxicity/overdose
Reduces the amount of fat the plastic surgeon can remove
May cause mental and emotional discomfort for the patient
May lead to more lipo surgeries because the risk of lidocaine toxicity limits how many body areas can be treated at once
Less fat is removed compared to general anesthesia
What is General Anesthesia Lipo?
When patients are given general anesthesia, their brains can no longer respond to pain or other stimuli. They are completely asleep during their liposuction surgery, which means they cannot feel or hear anything.
Most plastic surgeons agree that general anesthesia makes performing liposuction much easier. In addition, general anesthesia allows plastic surgeons to operate on more body areas during one procedure. This is beneficial for patients requesting lipo for multiple areas of their bodies.
Many of Dr. Katzen's patients are nervous about lipo, especially when they have never had it done before. However, knowing they will be under general anesthesia gives them peace of mind and makes them feel more comfortable.
The Pros and Cons of General Anesthesia Lipo
Pros
Eliminates many worries about lipo surgery
Eliminates any pain during lipo surgery
Much less chance of lidocaine poisoning compared to awake lipo
Increases the amount of fat that can be removed from the body compared to awake lipo
Cons
May result in side effects like drowsiness upon waking
May cost more than awake lipo
What to Expect Before, During, and After Lipo with Dr. Katzen
Dr. Katzen and his plastic surgery team prefer to use general anesthesia during lipo surgery.
Compared to awake lipo surgery, Dr. Katzen believes lipo surgery under general anesthesia to be:
1. Safer, with less risk of lidocaine toxicity.
2. Better, because more fat can be removed.
3. Less painful.
The Initial Lipo Consultation
If you are a patient interested in lipo, the first step is to schedule your initial consultation with Dr. Katzen and his team. During your appointment, Dr. Katzen will listen to your concerns and discuss his recommendations for lipo.
No two patients are alike, and Dr. Katzen strives to help every patient feel their very best, inside and out. Your treatment plan will be tailored according to your specific needs and preferences. You will also be given information about what to expect during lipo and recovery, and a date will be set for your lipo surgery.

Your Lipo Surgery
Dr. Katzen performs liposuction surgery on an outpatient basis from his accredited surgicenter. Before proceeding with your liposuction surgery, IV sedation and then general anesthesia will be administered. You will be completely asleep during the liposuction procedure, and you will not feel any pain.
Once you are asleep, Dr. Katzen will make very small incisions in the skin for the cannula. A cannula is a tool that loosens fat and vacuums it from the body. After removing the appropriate amount of fat, Dr. Katzen will close the incision.
Your lipo surgery is continued until all planned areas are treated. Depending on the number of areas which need to be treated, your lipo surgery may last between one and four hours.

Recovering From Lipo
Once your lipo surgery is complete, you will be placed in a compression garment and moved to Dr. Katzen's recovery area. A post-op nurse will be with you as you wake up, manage your discomfort, and care for your incisions. You will be discharged the same day.
After lipo, you should expect some swelling and bruising for the first few weeks. Depending on how many areas of your body were treated, you may need to take off one to three weeks from work so you can recover at home.
Dr. Katzen recommends compression garments for your recovery. He will prescribe pain medications to help with your discomfort and recommend resting. Once you are ready to exercise, Dr. Katzen will recommend walking and lighter workouts to minimize the stress on your body.

Lipo Results
You may begin to notice some body changes within about six weeks. However, it may take up to six to twelve months to see optimal results after lipo. Lymphatic massage may be required to accelerate your healing.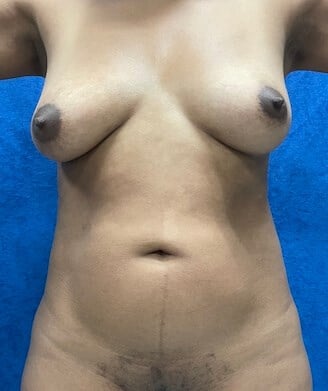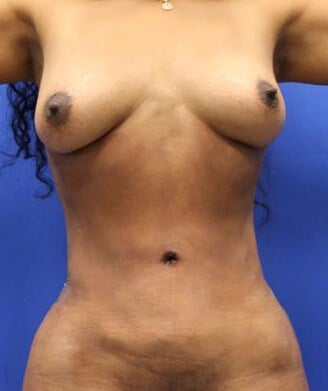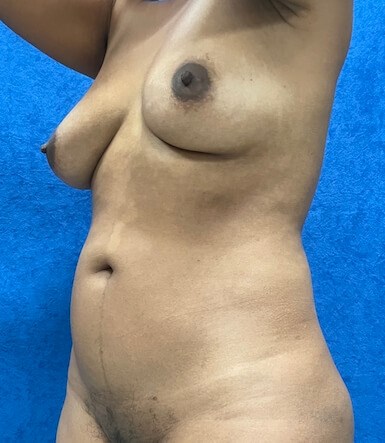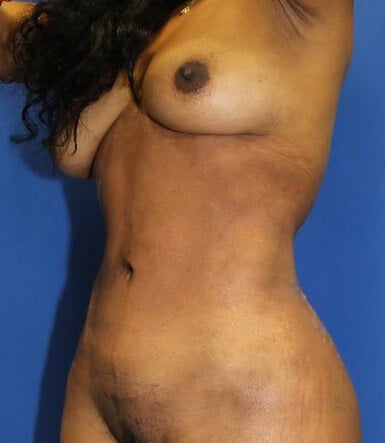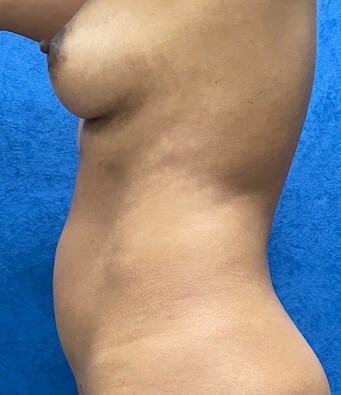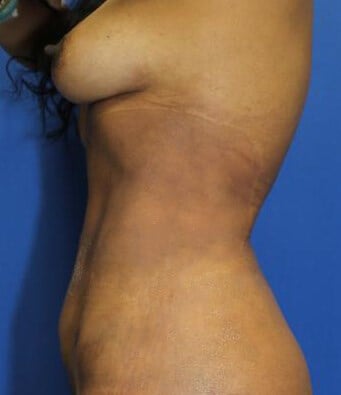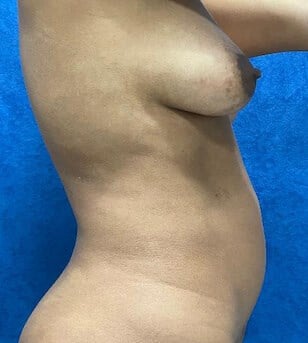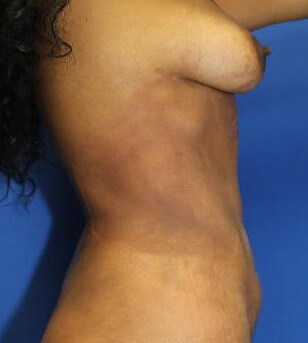 Considering General Anesthesia Lipo? Contact Body by Katzen
If you have been considering liposuction surgery and prefer general anesthesia to being awake, choose Body by Katzen.
Dr. Katzen is currently scheduling initial consultations with potential lipo patients. You can choose an in-person appointment, or virtual appointments are available through Skype, Zoom, FaceTime, and WhatsApp. Dr. Katzen has offices in Beverly Hills, CA, Las Vegas, NV, and Dubai UAE.
To make your appointment, please call us at (310) 859-7770.
Check out this video on a Double Chin Vaser Liposuction procedure