Permalip: The Solution for The Perfect Pout
Over the past few years, fuller lips have seen a surge in demand. In 2015, approximately 27000 lip augmentation cases were reported in the USA- a 50% rise from 2000. Women who didn't have the courage to go under the needle use the handy trick of over-lining the lip to achieve a fuller lip shape.
While the media portray an unrealistic lip lusciousness, achieving a perfect pout was never a far-fetched idea. For years, plastic surgeons have experimented with various types of implants to achieve a fuller solution to thin lips. Well, the results rarely satisfied the plastic surgeons. And of course, some patients had implants which gave them an unnatural shape, and just looked too fake.
Today, plastic surgeons have a great solution to thin lips, PermaLip. It is the safest and most reliable cosmetic procedure to perfect that pout. Also, PermaLip is the only FDA approved synthetic implants to provide you Angeline Jolie lips.
Passionate to give you a beauty makeover, Dr. Timothy Katzen offers his unmatched expertise and years of experience. If fuller lips and total glow-up interests you, then call Dr. Katzen's office to set a consultation. And here, we have elaborated on how PermaLip is different, how it works, and how you can look˜just perfect after this procedure.
So, pucker up!
What Makes PermaLip Different?
PermaLip is a high-quality, FDA-approved, soft yet solid implant, comprised of silicone elastomers. Permalip implants are made with different injection molds, producing a smooth surface that contours the shape of the lips. The molds are available in various widths and lengths. Different permalip sizes ensure that every patient gets the perfect individualized implant to achieve naturally contoured lips. The solid construction of these implants means that the permalip implant can not leak or drip silicone.
What Happens During The Permalip Procedure?
PermaLip procedure has to be carried with the utmost efficiency and keenness to get the optimal results. Permalip insertion can be performed under local or general anesthesia. After you are sufficiently anesthetized, Dr. Timothy Katzen makes small incisions around the corners of the mouth. Once the incisions are made, Dr. Katzen makes a tunnel and carefully places the implants through the corners of your lips. Then Dr. Katzen centers the implants and sutures the incisions closed with absorbable sutures.
Typically, the PermaLip procedure is completed within an hour. However, patients are expected to experience swelling following the procedure. The implant may require some adjustment time, but patients usually resume their normal activities after several days. The implants feel entirely normal, and patients can speak and eat as they did before the surgery.
Who is the Ideal Candidate for the PermaLip Procedure?
PermaLip offers a subtle and permanent lip augmentation to patients. The procedure is focused on creating an enhanced facial harmony while creating lusciously plump lips. It is appropriate for young and old patients alike.
PermaLip is perfect for those who want to avoid repeated lip injections and are looking for a permanent solution. The candidates must have realistic expectations from the procedure. Note that we all are gifted with unique facial symmetry. So, it is highly likely that you may not end up looking like an A-list celebrity. But Dr. Timothy Katzen ensures to offer you the desired results that remain proportionate with your facial features.
What Is the Recovery Process Like?
Unlike other fillers, PermaLip offers permanent, lip augmentation. You don't have to worry about unnatural or asymmetrical lips.
During the recovery process, you may experience minor swelling lasting up to one week. Some patients might also need time to feel comfortable with these implants. But in most cases, the permalip implants will feel natural and patients can return to their normal life. You may continue your work and other daily activities after the procedure.
Quick Fact Sheet: Permalip Lip Implant Insertion
Anesthesia: Local or General
Procedure Time: 30 minutes for each lip
Recovery: 24 - 48 hours
Back to work: Next day
Swelling gone: 7-10 days
Get Fuller Lips Today
Dr. John Timothy Katzen comes with years of experience and expertise in cosmetic and reconstructive plastic surgeries. He is a dedicated plastic surgeon offering a wide range of plastic and reconstructive procedures in Beverly Hill, CA. He performs each procedure with a keen eye to detail and interacts with the utmost professionalism with his patients. If you are interested in getting fuller lips with PermaLip lip implants, then trust the skilled hands of Dr. John Timothy Katzen.
Schedule your consultation today.
BEFORE: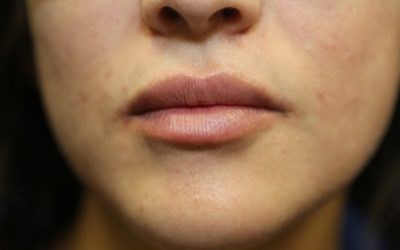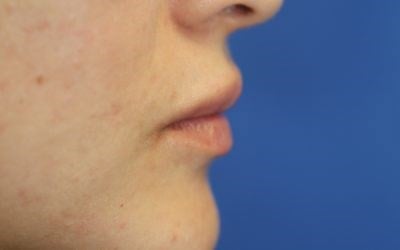 AFTER: