"I offer premium lip fillers for $100." That offer seems like a steal. A deal too good to be true. Maybe it is too good to be true.
After years in plastic surgery practice, Dr. Katzen has encountered thousands of patients who have had raw silicone injected into their bodies to enhance their appearance. The only things black market silicone injections have enhanced are the pockets of those individuals practicing these unlawful procedures. Cosmetic surgery is in high demand. A luxury that many can not afford. Unfortunately, doctors see patients flock to those other unlicensed "medical professionals" just to save a few dollars. A $100 procedure can turn into an expensive nightmare, or worse, a fatal disaster. Dr. Katzen has operated on hundreds of patients who have had botched injections or had raw silicone injected. Liquid silicone injections have been around since the 1970s.
Some of the complications from raw silicone injections include granulomas and pneumonia. You should know that raw silicone is permanent, which means that the silicone has to be surgically removed when complications arise. It is also important to note that liquid silicone injections are not FDA-approved. At the moment, the only FDA-approved liquid silicone injection is used for the eyeball to treat retinal detachment. With the growing demand for bigger breasts, bigger buttocks and celebrity looks, a high number of people seek to enhance their looks for the lowest price. A large portion of the demand for better looks comes from the fashion industry and the mass media. Unfortunately, many people do not believe they can afford plastic surgery and look for other cheaper alternatives.
More and more people are seeking off-label non-FDA approved silicone injections. Since the flood of people turning to the black medical market, in 2017, the FDA issued a safety alert, warning the public of catastrophic risks of injecting liquid silicone. You must be wondering where people are getting all these unauthorized injections. Usually, they are done in a hotel room, basement, or someone's home. Silicone is easily available. You can purchase raw silicone from Home Depot or Lowe's and inject the silicone with a caulking gun (PLEASE DO NOT GET ANY IDEAS). Untrained and unlicensed people looking for a quick buck in the plastic surgery industry are usually the ones administering and providing these unsafe procedures. Often, "medical personnel" from other countries come to the U.S. to practice medicine but are unable to get the proper licensure to practice medicine and resort to illegal medical practice. When seeking ANY medical procedure, always ask to see credentials and ask for experience. Do your research!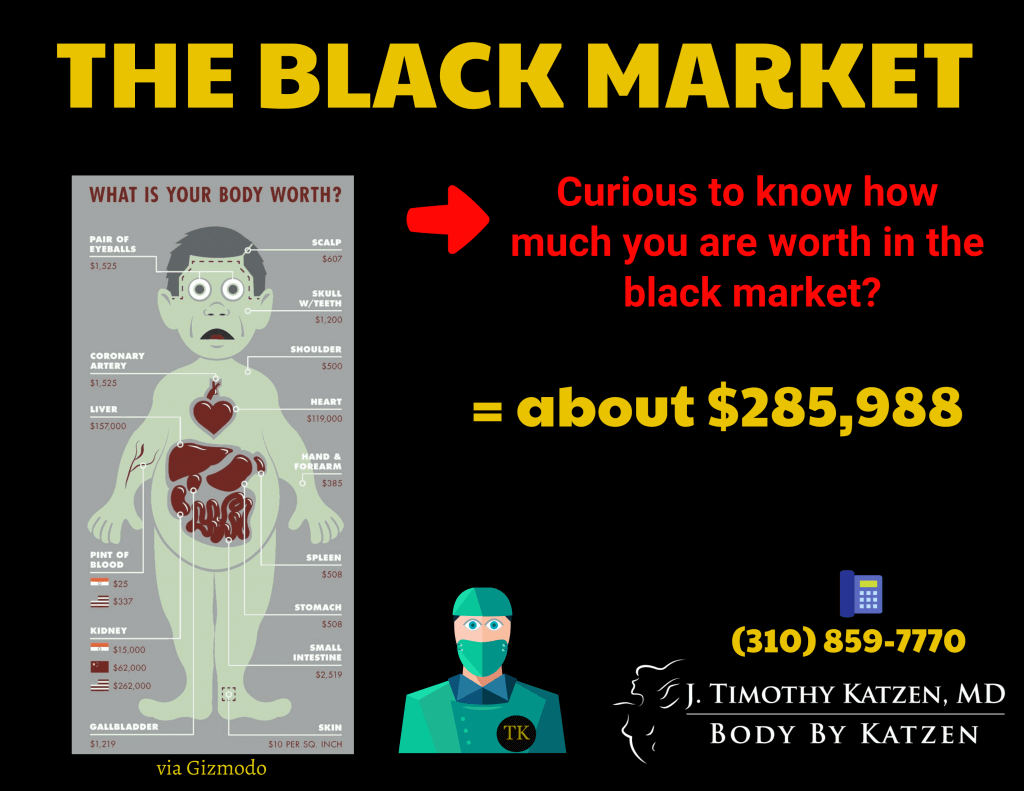 Did you also know there is such a thing called "pumping or plumping parties"? At these parties, individuals inject each other with raw silicone and other unsanitary fillers. Doing these pumping parties can be very hazardous. Often at pumping parties, the breasts, calves, buttocks, face lips, and hands are injected. As you can imagine, unlicensed medical professionals injecting non-FDA approved materials into others in an unsterile environment can inevitably lead to disastrous results. In my experience, I recently had a patient come in citing pain on her buttocks. She had explained to me she had silicone injected by a family doctor in Tijuana, Mexico. Instead of being put under, the family doctor injected her buttocks with industrial grade silicone. After the consultation, it was apparent that I needed to removed the silicone granulomas. Silicone granulomas result as a reaction to liquid silicone. They are silicone nodules that form around the site where silicone was injected. These little or large silicone granulomas can cause excessive pain and discomfort. To be clear, the silicone we are talking about is raw liquid silicone. The silicone that is used for breast augmentation or butt augmentation is encapsulated and is medical grade silicone. Medical grade usually used does not leak into the cavity space and cause harm, unless the encapsulated silicone is forcibly ruptured. The problem when injecting non-medical grade silicone is that non-medical grade silicone is not cohesive and breaks apart into smaller molecules. When non-medical grade silicon breaks up it creates silicone granulomas. Not only is injecting raw liquid silicone dangerous, but it can also be fatal. Notable superstars have gone under the knife. Breakout female rapper, Cardi B, recently shared she had an $800 butt-enhancing treatment when she was 21. She said she never had the "meat" on her body, so she could not transfer fat from other areas into the buttocks. Cardi B opted to have fillers injected into the area by a woman. Now, that woman is sitting in federal prison after one of her patients died as a result of injecting fillers. Click here to read her story. Recently, a 22-year-old female was rushed to UCLA Medical Center with shortness of breath and heart failure. Earlier that day, before she was rushed to the hospital, she had visited a doctor in Mexico to inject silicone into her buttocks to augment her butt. Remember how injecting free liquid silicone is not cohesive and breaks apart? Well, in her case, the injected non-medical grade silicone broke apart into very small pieces and went into her bloodstream. The small pieces of silicone in her bloodstream then went to her lungs and caused her heart to collapse. Sadly, she died at UCLA from complications from silicone injection. In another case, there was a 30-year-old female who was brought to Detroit's Henry Ford Hospital coughing up blood and who was short of breath. Five days before being rushed to the hospital, she had gone to a "pumping" party at a local hotel. She received multiple liquid silicone injections. Fortunately, she survived. Yet another case involved a 20-year-old aspiring hip-hop star, Claudia Aderotimi. She was a student from England. She underwent silicone injections in a downtown Philadelphia hotel. Unfortunately, she was rushed to Mercy Fitzgerald Hospital where she was pronounced dead. Fortunately, enforcement officials are ramping up arrests of those who administer black market silicone. Last year, a Florida woman was sentenced to federal prison for causing the death of one patient and hospitalization of many others after injecting liquid silicone. If you would like more information on other cases on "medical professionals" injecting "black market" or non-FDA medical grade silicone into their customers, click this link. With many ways of getting information, one would think people would read medical black market horror stories and stay away from the underground medical market, but as you can see, people would save a few dollars and put their life a risk rather than pay and have a sense of security. "You get what you pay for." So… If you are considering "black market," non-FDA approved silicone injections, DO NOT DO IT. If you have injected silicone, please consider having the raw injected silicone removed. Injected silicone will only cause problems over time. If you are looking for a specialist in silicone injection removal, please contact Dr. Katzen. For the past 30 years, Dr. Katzen has been removing silicone from the face, breasts, buttocks and other body parts. If you are concerned about your silicone injections, please contact Dr. Katzen for a consultation. For your convenience, Dr. Katzen has offices in Beverly Hills and Las Vegas.