Things to Know Before Getting Breast Augmentation in Beverly Hills
Breast augmentation procedures are some of the most popular cosmetic surgeries for the breasts. Breast augmentation surgery is popular because so many women are dissatisfied with the shape, size, and projection of their breasts. Breast augmentation procedures are well-proven to increase self-esteem in most patients. After surgery and recovery, you can feel proud of your body and will likely want to show off your new bust size. If you have dealt with asymmetrical or small breasts for decades, breast augmentation can make you feel confident. No matter why you choose breast augmentation in Beverly Hills, there are various things to keep in mind.
You Will Need to Plan for Your Recovery
While Dr. Katzen has many options for keeping his patients comfortable during their recovery in Beverly Hills, you will need to plan to take off time from school or work to heal. For the first few days or so, you will want to spend most of your time resting before gradually increasing your activities as advised.
Implants May Not Last Forever
Just like the results of many other medical procedures, your breast implants may not last forever. In general, both saline and silicone implants last approximately 10 years on average. However, Dr. Katzen has certainly had patients who have maintained their implants well past ten years without problems. It all depends on the unique case.
Since breast implants do not last forever, periodically, after breast augmentation surgery, you will need to have breast and breast implant examinations. These examinations are important to ensure that your implants are still acting as they should. Breast implants can rupture, and what happens after an implant rupture will depend on the type of implants that you have. Saline and silicone implants behave differently after rupture. Since saline breast implants are filled with saline, when saline breast implants rupture, your body quickly absorbs the normal saline. Usually, saline breast implants disappear within about 48 to 72 hours. Silicone breast implants are made of cohesive silicone gel. That means the consistency of silicone breast implants this is similar to a gummy bear. Since the silicone breast implant is a cohesive gel, when it ruptures, the silicone sticks together. Unlike the spilled saline in saline breast implant rupture, the silicone which leaks after a silicone breast implant rupture is not absorbed by your body. Therefore, if you have a silicone breast implant leak, the usual presenting symptom is localized pain. This pain may be periodic or constant. Usually, the pain is isolated to one specific area in the breast. Regular breast and breast implant monitoring is important for breast augmentation patients.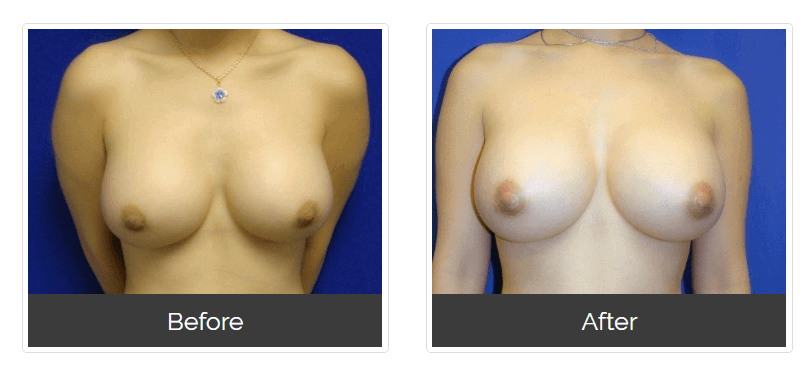 Breast Augmentation - Patient 1
Breast Augmentation - Patient 10
Getting Started with Breast Augmentation Surgery
We know that these are just a few of the things that you must consider before getting breast augmentation in Beverly Hills. This is a surgical procedure that can certainly change your life. Most of our patients are incredibly pleased with the results of their procedure, and we feel confident that you will be too. However, it is important to have realistic expectations regarding the procedure, the recovery, and the results. Make an appointment at the office of J. Timothy Katzen, MD to learn more information about breast augmentation. Dr. Katzen has offices in Beverly Hills and Las Vegas. Contact us today to book a consultation and get all the facts about breast augmentation.