Top 5 Reasons to Choose a Board-Certified Plastic Surgeon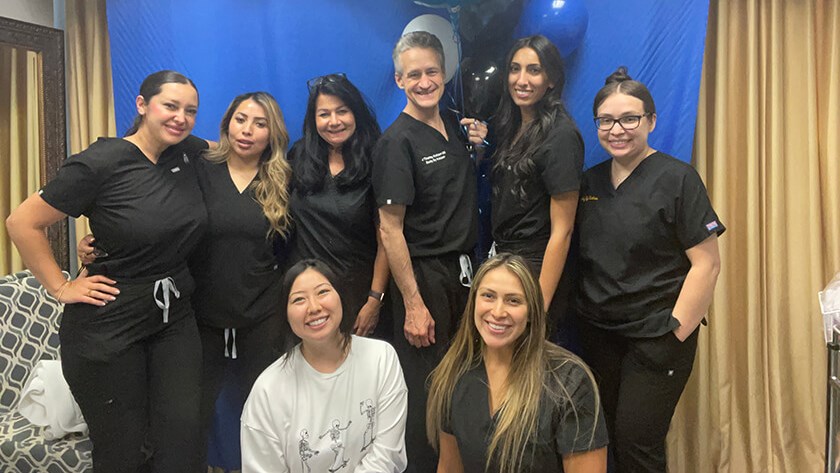 It is vital to choose a board-certified plastic surgeon when you are considering a plastic surgery procedure. Before receiving treatment, you should feel confident in your plastic surgeon's knowledge, background, and training.
Dr. Katzen is a board-certified plastic surgeon offering many procedures to enhance your quality of life. Here are five reasons to consider choosing a highly-trained and experienced board-certified plastic surgeon before scheduling your procedure.
Reason #1: Board Certification Demonstrates Your Plastic Surgeon's Commitment to Safety
Many patients do not realize this, but board certification is entirely voluntary. Becoming board-certified as a plastic surgeon requires a long, intensive process of education, training, and hands-on experience.
Plastic surgeons who become board-certified take their patients' safety very seriously. It demonstrates a solid commitment to the highest standards of patient care.
Reason #2: Board Certification Requires Rigorous Specialized Training
Physicians spend several years training both in the classroom and in practical settings. However, becoming a board-certified plastic surgeon requires five years of training beyond medical school. (Dr. Katzen underwent nine years of plastic surgery training after completing medical school.)
According to the American Society of Plastic Surgeons , board certification requires:
An average of 16 years of education after high school.
Specific, medically-supervised training in cosmetic and reconstructive plastic surgery.
Completion of an accredited plastic surgery residency program.
Obtaining board-certified requires a commitment to excellence. A plastic surgeon who has successfully passed their board exam is one patients can trust.
Reason #3: Board-Certified Plastic Surgeons Have Aesthetic Expertise
During their training, plastic surgeons learn to perform facial and body procedures. This training includes several years of anatomy instruction to help them understand the body's function and form deeply.
Successful plastic surgery procedures require expert knowledge of aesthetics, anatomy, physiology, excellent technical skills, and strong attention to detail. Patients seeking plastic surgery procedures deserve to know their surgeons have all five.
Reason #4: Board Certification Requires a Stringent Examination Process
Candidates for plastic surgery board certification undergo two vigorous examinations before becoming board-certified.
Candidates must meet the following requirements before sitting for their boards:
Graduation from an accredited medical school.
Completing at least six years of training as a resident surgeon with an accredited Accreditation Council for Graduate Medical Education program.
Completing at least three years of plastic surgery residency training.
Once meeting these requirements, candidates may schedule a date to begin the exam process. The exam's written portion is six hours long and involves answering 300 questions. Candidates may take the exam only one day each year (there are some exceptions, but they are rare). Typically, it is scheduled in May.
Candidates for plastic surgery board certification must also pass a vigorous, 2-day oral examination. To qualify for the oral exam, candidates must complete the following steps:
Received a passing score for the written exam, and
Submit a nine-month case list.
The Board will review each candidate's case list to determine sufficient complexity, diversity, and volume of plastic surgery procedures. Then, the Board selects five of the nine cases, and the candidate prepares reports for each.
Oral exams are held in November in Phoenix, Arizona during three sessions over two days.
Considering the strict requirements for plastic surgery board certification and the fact that getting board-certified is voluntary, plastic surgeons who opt for this designation are fully committed to excellence in patient care.
Reason #5: Board-Certified Plastic Surgeons Must Commit to Continuing Education
Once plastic surgeons become board-certified, they must commit to ongoing education to remain board-certified. Keeping their certification involves receiving at least 125 Plastic Surgery CME Credits every five years.
Continuing certification activities include a range of topics, including the treatment of:
Obesity
Burns
Wounds
Traumatic injuries
Pain management
The medical field is constantly changing as new developments arise. Plastic surgeons who have chosen to obtain board certification will stay abreast of those changes. That commitment results in the best care for their patients.
Board-Certified Plastic Surgeons Vs. Cosmetic Surgeons
Often, patients confuse cosmetic surgery with plastic surgery. However, each one has specific training and certification requirements.
Cosmetic surgeons may belong to ANY medical specialty. Many cosmetic surgeons are dermatologists, internists, gynecologists, ER physicians, or even general surgeons who have chosen to perform cosmetic surgery. Training is less challenging and intensive.
Some cosmetic surgeons participate in one-year fellowship programs, while others may take a short weekend course on various topics, such as performing liposuction or correctly placing breast implants.
Board-certified plastic surgeons are certified by the American Board of Plastic Surgery. The ABPS is the ONLY board recognized by the American Board of Medical Specialties for plastic surgery certification.
There are board-certified cosmetic surgeons. However, these physicians may have received certification from the American Board of Cosmetic Surgery. The ABMS does not recognize this board. Cosmetic surgeons may also be board-certified in their chosen specialties, such as dermatology.
All plastic surgeons can perform cosmetic, aesthetic, and reconstructive surgical procedures. However, cosmetic surgeons lack the training needed to perform reconstructive surgeries and many cosmetic procedures.
Dr. Katzen: Board-Certified Plastic Surgeon
Dr. Katzen believes that his patients' safety and confidence in him as a plastic surgeon are of utmost importance. Therefore, Dr. Katzen invested in 10 years of advanced training under some of the best general and plastic surgery surgeons.
Dr. Katzen participated in three fellowships, which each lasted a year. Dr. Katzen has degrees from Duke University, Massachusetts Institute of Technology, the Medical College of Virginia, the University of Hawaii, Vanderbilt University, St. Joseph's Hospital, Cedar-Sinai Medical Center, and New York University.
Dr. Katzen's specialties include personalized facial, skin, breast, and body treatments. In addition, he has developed various surgical techniques, including the 360 circumferential body lift , that have earned him international recognition.
Choose Dr. Katzen for Your Next Plastic Surgery Procedure
Understanding the training, education, and background your plastic surgeon has received is vital. While it may not be typical, adverse events have been reported after procedures performed by sub-qualified physicians.
If you are looking for a board-certified plastic surgeon with offices in Beverly Hills, CA, Las Vegas, NV, or Dubai UAE, choose Body by Katzen. Dr. Katzen offers in-person and virtual consultations via Skype, Zoom, FaceTime, and WhatsApp.
Please call (310) 859-7770 to schedule your appointment.