Top 5 Reasons to Get a Male Breast Reduction
Male breast reduction is a procedure that reduces male breast size while flattening and contouring the chest. The technical name for the surgery is reduction mammaplasty. This procedure is often a good option for men with gynecomastia.
Dr. Katzen performs male breast reductions at all of his locations. Here, we will cover gynecomastia, why men choose to have male breast reductions, and what you can expect if you decide to have male breast reduction surgery.
What is Gynecomastia?
Gynecomastia is a condition that is characterized by an increase in breast gland tissue in men and boys. This breast tissue increase may impact one or both breasts, causing the breasts to be uneven, sag, and stretch the areola. Several factors may lead to gynecomastia.
Some men are diagnosed with gynecomastia because they have a hormonal imbalance. For these patients, their estrogen and testosterone levels are not balanced. Increased estrogen can lead to an increase in breast gland tissue development.
Obesity may also cause gynecomastia in men. Breast tissue may grow due to increased estrogen levels. Breast fat may accumulate due to obesity. These patients may find it difficult to exercise due to increased breast tissue.
Gynecomastia may also be hereditary. Patients who have close relatives with this condition have a higher chance of developing it themselves.
Taking certain medications, drugs, and alcohol may also lead to gynecomastia, including:
Omeprazole
Anabolic steroids
Opioids
Risperidone
Verapamil
Marijuana
Alcohol
The Top 5 Reasons for Male Breast Reduction
If you think you may have gynecomastia or have been diagnosed with this condition, there are many reasons to consider a male breast reduction procedure.
To Boost Your Self-Confidence
You may have noticed that you struggle with your self-confidence. For example, you may avoid social situations or refuse to take your shirt off when you go to the beach. Both are typical of patients with gynecomastia.
Having male breast reduction surgery may help you regain self-confidence and make you feel more comfortable around others.

To Eliminate Breast Pain and Tenderness
Men with gynecomastia may experience breast pain and tenderness, as well as pain in their necks and backs. In addition, their breasts may be swollen, and their nipples may become overly sensitive, especially when they rub against clothing. These uncomfortable sensations may contribute to their lack of confidence and become a barrier to exercise.
If this has been your experience, breast reduction surgery may relieve these symptoms. After breast reduction surgery, you may feel more comfortable physically. You may be able to wear the shirts you love without worrying about the pain inflicted by contact with your shirt.

To Improve Your Appearance
After developing gynecomastia, many patients do not like how they look. They may have clothing that does not fit correctly and may find it hard to find shirts they feel good wearing. If your appearance is troubling you, having a male breast reduction can help tremendously. Once you heal, you may finally feel better about yourself when you look in the mirror and when you are around others.

To Restore Your Range of Motion and Athleticism
One of the biggest complaints we hear from our patients with gynecomastia is that they have gained weight. Often, this situation is compounded by an inability to exercise to help themselves lose weight. Enlarged, tender breasts make it very difficult to play sports or even go for a morning jog. Many men with gynecomastia feel as though they are stuck in a never-ending cycle and will never get the weight off.
Male breast reduction allows men to break the weight gain cycle. When their breasts are the size they should be, their range of motion returns, and they can exercise again to work on staying in shape.

To Improve Comfort During Intimacy
Several of our patients have confided in us that they do not feel comfortable being intimate with their partners because of gynecomastia. As a result, many of them avoid romantic relationships altogether.
If you can relate to these feelings, a male breast reduction procedure may be the right option. Once the healing process is complete, you may feel more comfortable with intimacy and more confident in pursuing relationships.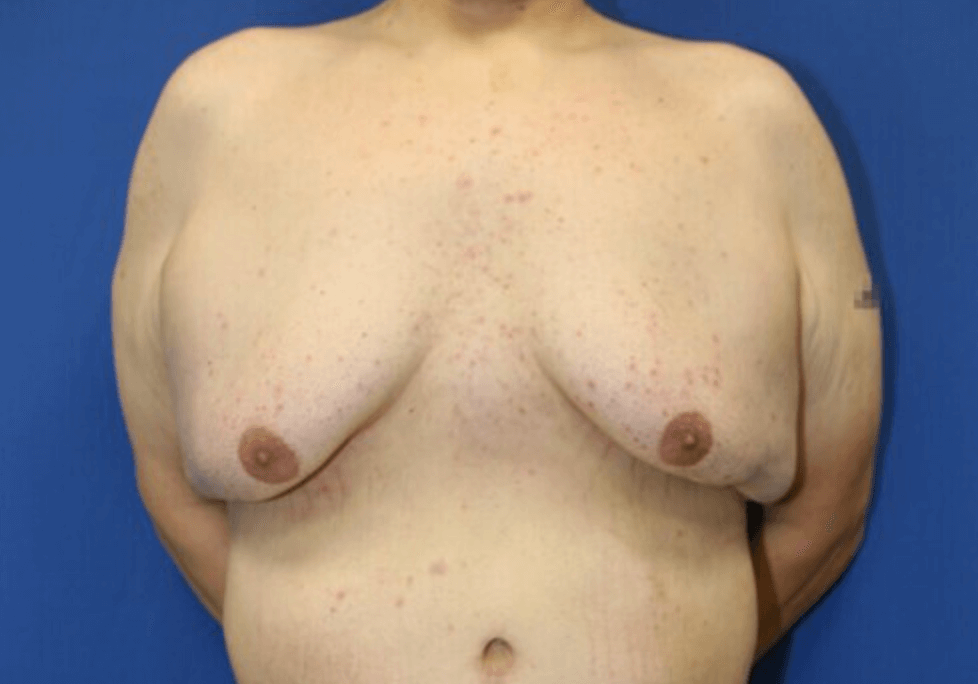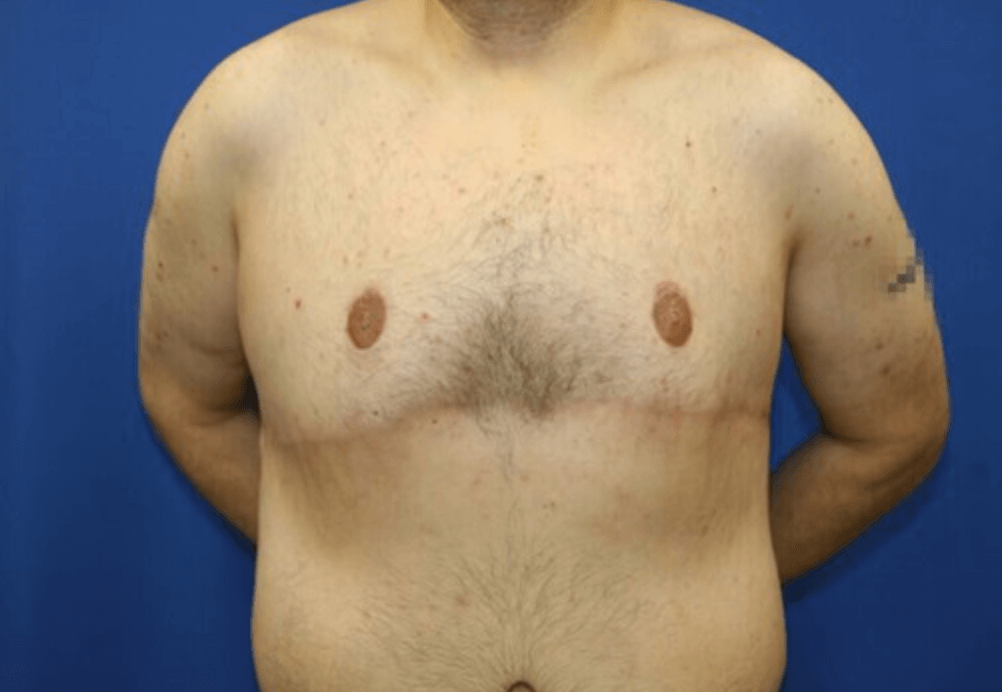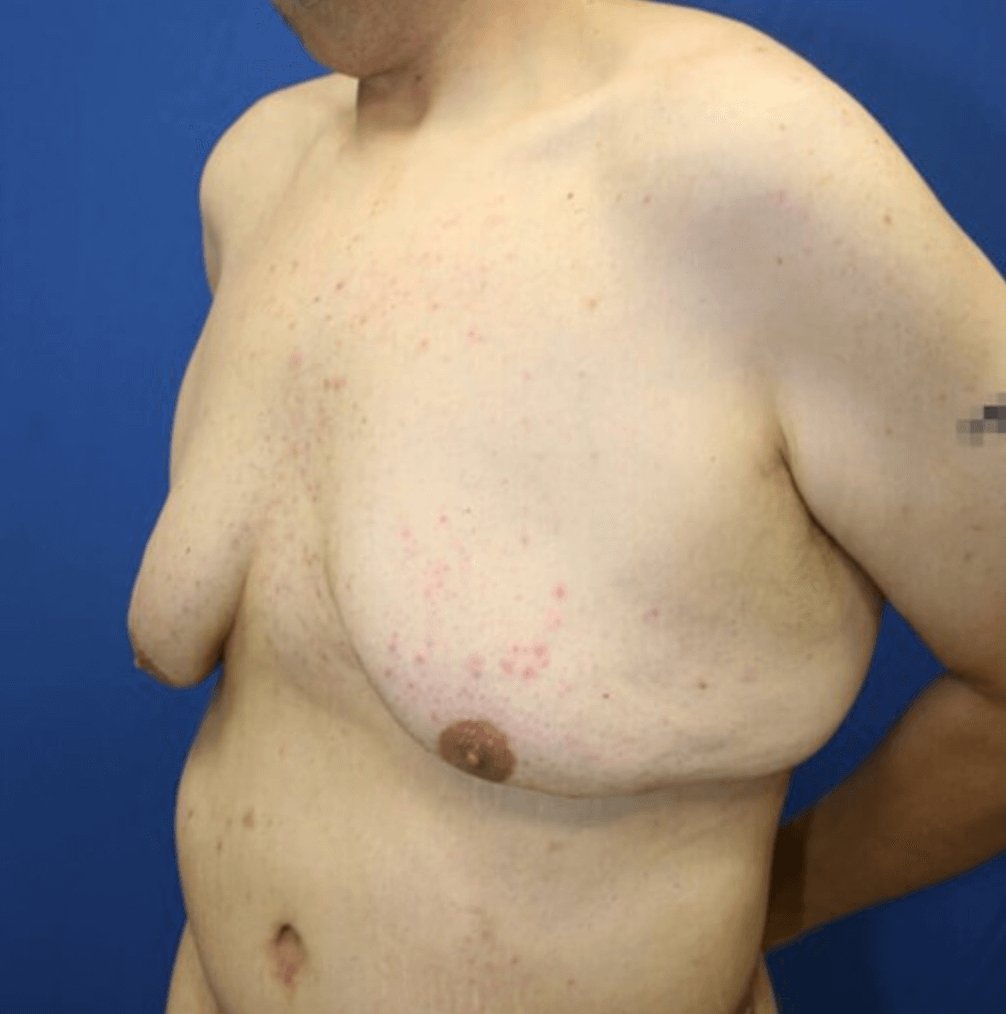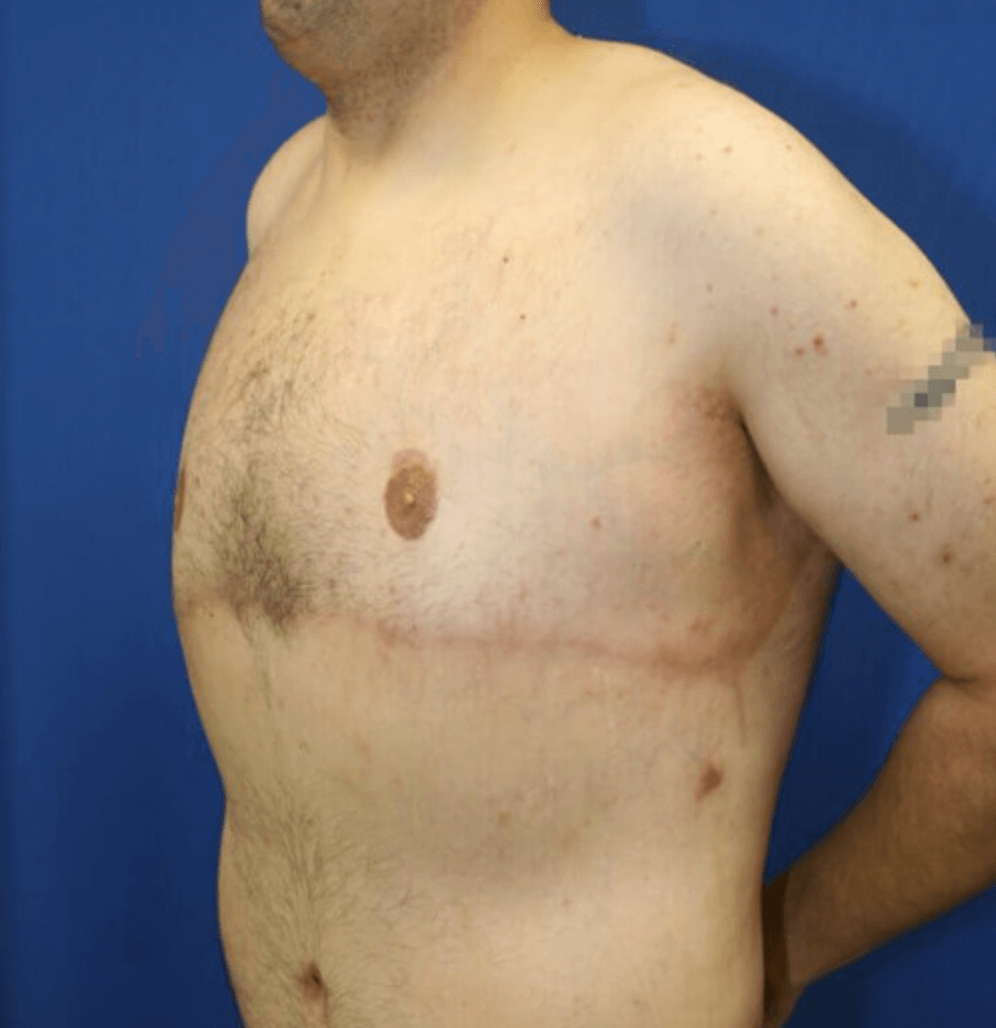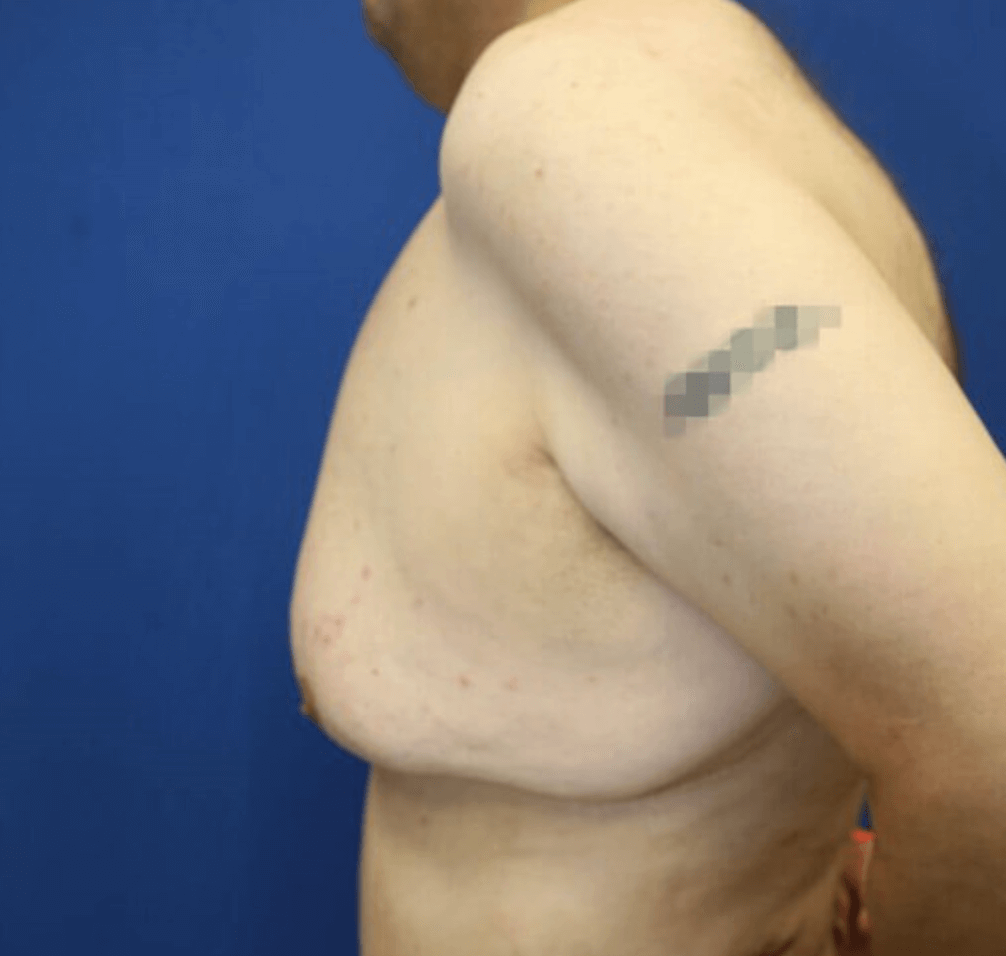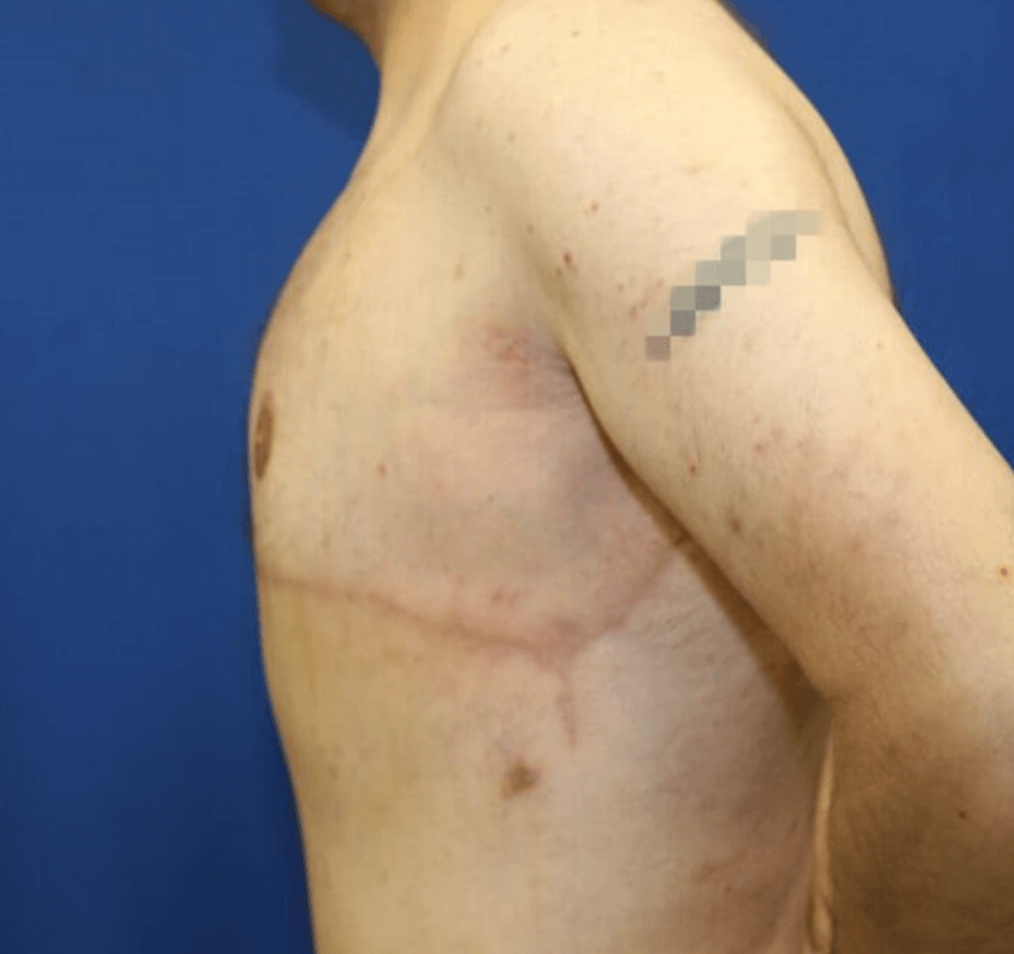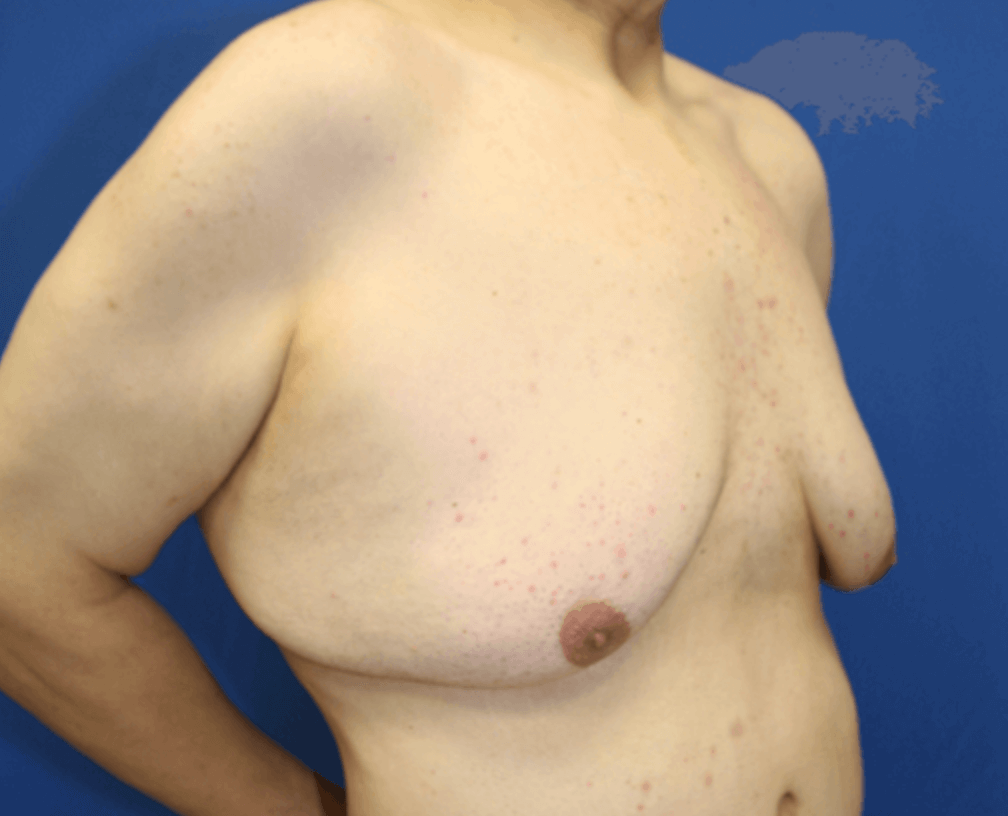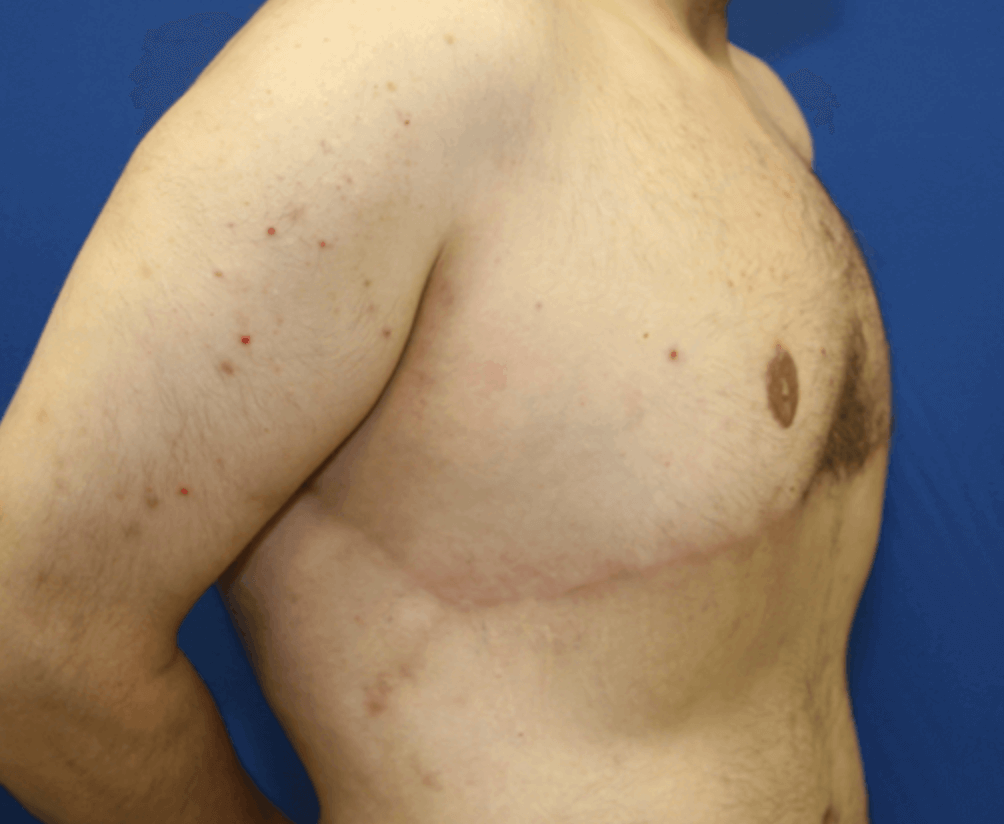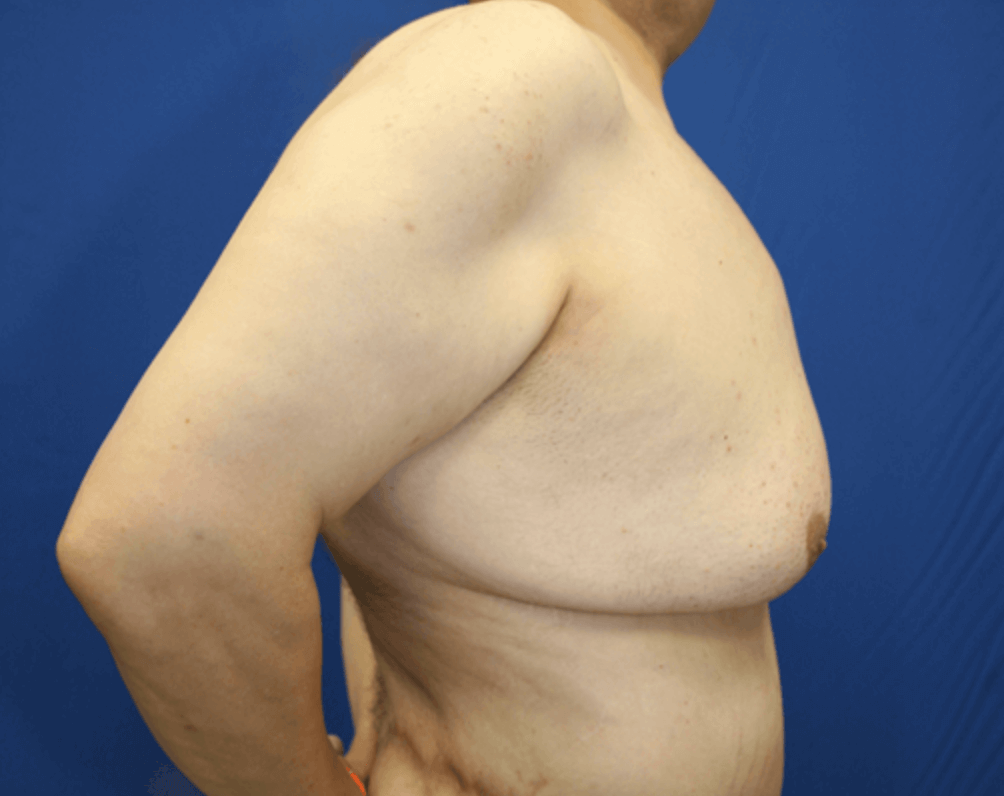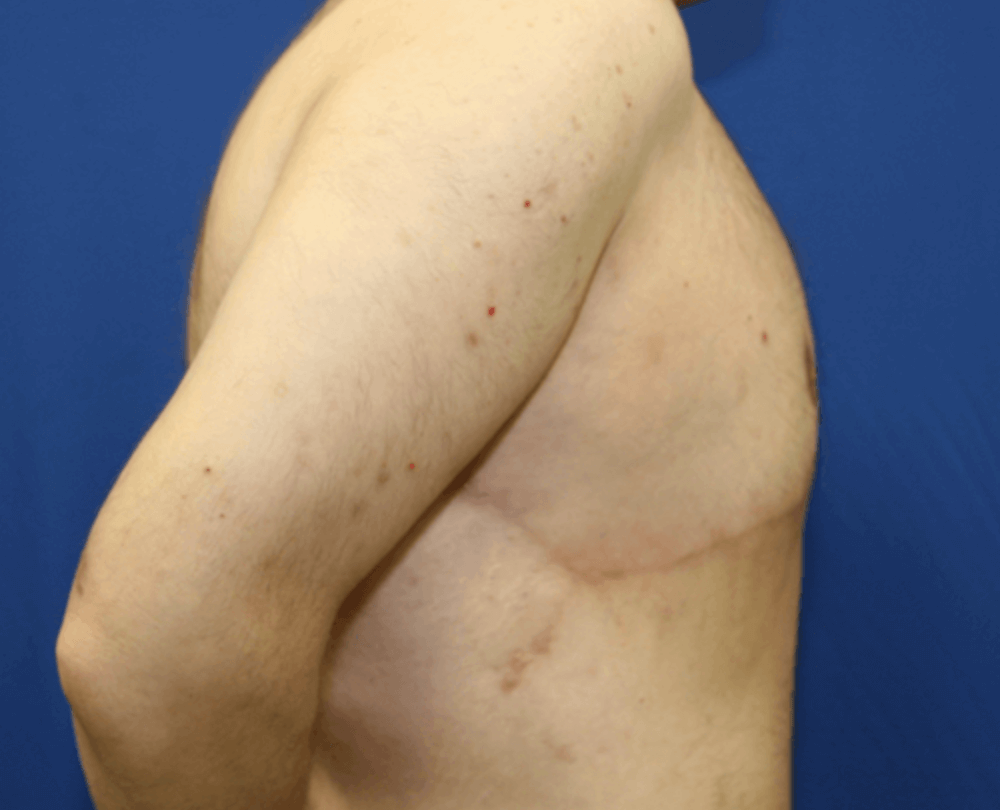 Male Breast Reduction: Liposuction Vs. Surgery
Every patient is different, so the type of male breast reduction each patient needs will vary. Most gynecomastia patients will need some liposuction, which removes excess fat and tissue from the breasts. Surgery may also be required to reposition the nipples, reduce areolas, remove and lift any excess skin, and possibly remove glandular breast tissue.
Dr. Katzen and his team will discuss your treatment options during your initial gynecomastia consultation. He will talk with you about the chances of scarring and how he will minimize scars by using the most advanced surgical methods.
Frequently Asked Questions About Male Breast Reduction
Is male breast reduction surgery an inpatient or outpatient procedure?
Dr. Katzen and his team perform male breast reduction surgeries in his office on an outpatient basis. You will not need to stay at the hospital to recover. Once the procedure is finished, you will return home to heal.

How long does male breast reduction take?
Every patient is different, so the amount of time your male breast reduction surgery takes will vary. Dr. Katzen will give you an idea of what to expect. Most liposuction procedures take 2 to 3 hours. Patients who require incisions for breast reduction may require 3 to 4 hours to complete the surgery.

Will the excess breast tissue come back?
It is possible for the breasts to increase in size again if patients gain weight following male breast reduction surgery. We recommend our patients maintain a healthy, stable weight before they have this procedure. Dr. Katzen will offer his recommendations to avoid a recurrence of excess breast tissue.
Contact Body by Katzen About Male Breast Reduction
If you believe you have gynecomastia or you have already been diagnosed, male breast reduction may be the best option for you.
Currently, Dr. Katzen is scheduling consultations for patients interested in male breast reduction surgery at his offices in Beverly Hills, California, Las Vegas, Nevada, and Dubai UAE. He offers in-office appointments as well as virtual consultations via FaceTime, Skype, WhatsApp, and Zoom.
If you'd like to schedule your appointment, please call Body by Katzen today at (310) 859-7770.
Check out this video on the Male Breast Reduction Procedure!