The USFDA Warns Against Injectable Silicone for Body Contouring
The USFDA (The US Food & Drug Administration) has released a safety alert to warn about the deadly risks of injectable silicone and issued recommendations for healthcare practitioners!
Illegal and unapproved silicone injections are trying to capitalize on the trend that can be extremely dangerous.
Injectable silicone is prevalent throughout the beauty industry.
The USFDA has released a safety alert to make the public aware of the fatal risks caused by liquid silicone injections.
Injectable silicone can move throughout the body and cause serious health consequences, including death.
Liquid silicone injection is extremely hazardous for cosmetic/ body contouring purposes, triggering severe complications right after injection or even after long periods. One must be aware that liquid silicone injections are different from the silicone within approved breast implants. Silicone-containing breast implants are safe, but injected, raw free silicone is not safe. Furthermore, silicone implants can be used for enhancement purposes because the breast implant shell keeps the silicone from migrating within the body.
Removing silicone injection from the body is a challenging task because it requires extreme precision, experience, and expertise on the part of the plastic surgeon. Likewise, silicone lip injection removal is a tricky and challenging task. Only an expert plastic surgeon with ample experience in silicone removal should perform silicone removal from the lips.
Dr. J. Timothy Katzen, M.D., Beverly Hills, CA, has treated many patients who were victims of fake body contouring with deadly silicone injections. Dr. Katzen always recommends attending an introductory consultation to know the adverse effects of unapproved silicone injections. The severe risks/injuries of injecting silicone include ongoing pain, scarring, tissue death, embolism, stroke, infections, permanent disfigurement, kidney failure, and death. Moreover, liquid silicone travels past the injection site.
Note: "Injectable silicone is currently only approved by the FDA for a specific use inside the eye (intraocular ophthalmic use). Injecting liquid silicone to enhance the size of buttocks, breasts, or other large-scale body contouring procedures is prohibited due to its fatal risks. The FDA released a safety alert to warn about illegal silicone injections, which are unapproved and off-label for body contouring purposes. Unfortunately, some consumers are falsely told they receive an affordable, prompt result-proven option, but are injected with deadly silicone."
The USFDA has issued the following recommendations for healthcare professionals:
Be aware that injectable silicone is not USFDA-approved for body contouring or enhancement.
Liquid silicone injection is prohibited for breast, lip, face, or buttocks enhancement.
Be aware that the USFDA does not approve liquid silicone or the use of silicone oil outside intraocular ophthalmic use.
Silicone injections used for body contouring/enhancement have resulted in disfigurement and death.
The material used in the liquid silicone injection may be unknown and can cause deadly risks.
Removing silicone injection is a complicated and challenging procedure because the injected materials may migrate, requiring revision surgery. Thus, only an expert, a plastic surgeon with ample experience and sufficient skills, should perform liquid silicone injection removal surgery.
Educate medical practitioners/ healthcare facility professionals on how to identify and assist patients in reporting signs and symptoms of complications from liquid silicone injections.
Communicate the risks associated with silicone used for body contouring.
Report to the FDA if you become aware of a patient experiencing a severe injury associated with injectable silicone.
What is the cost of silicone injection removal in Beverly Hills?
Silicone injection removal is a major plastic surgery procedure and is challenging. However, the cost of silicone injection removal is significantly influenced by the expertise & skills of the plastic surgeon, the applied technique to remove the silicones, the complexity of the silicone removal, and the targeted areas for silicone removal.
"It is important to consider all the variables," notes Dr. J. Timothy Katzen, a Beverly Hills plastic surgeon.
Dr. Katzen advises. "It is important to know the cost involves not just the plastic surgeon's fee, but also the operating room, anesthesia, the safety standards, and hospital charges."
You can see after-and-before pictures of the real patients to check and research many successful silicone removal surgeries Dr. J. Timothy Katzen has performed. Then, ask him to lay out what they recommend based on your problem status and medical history.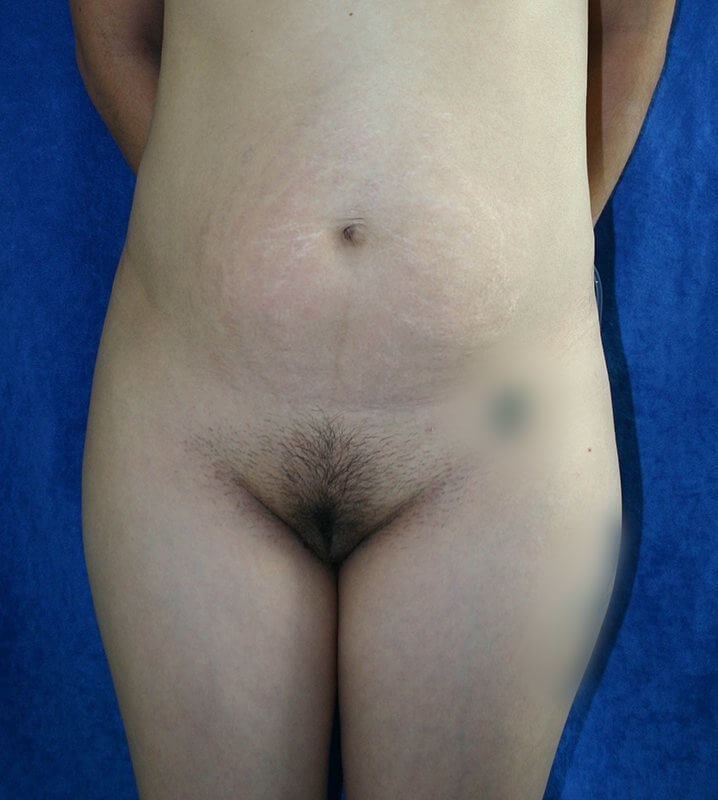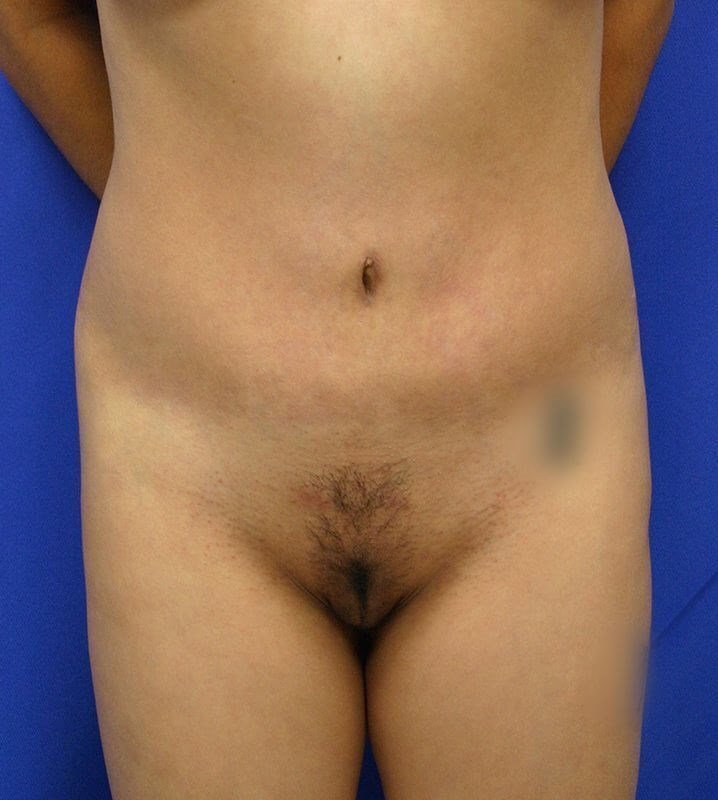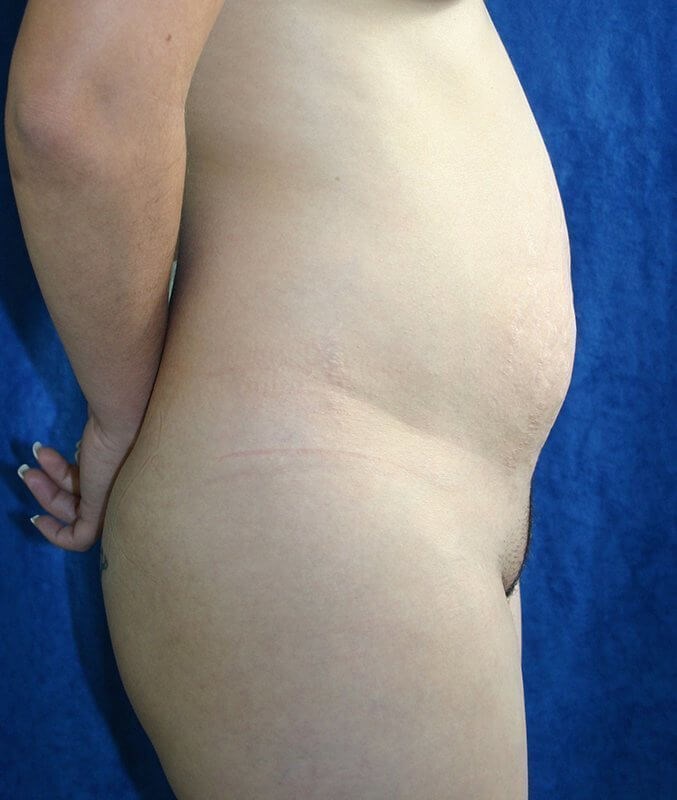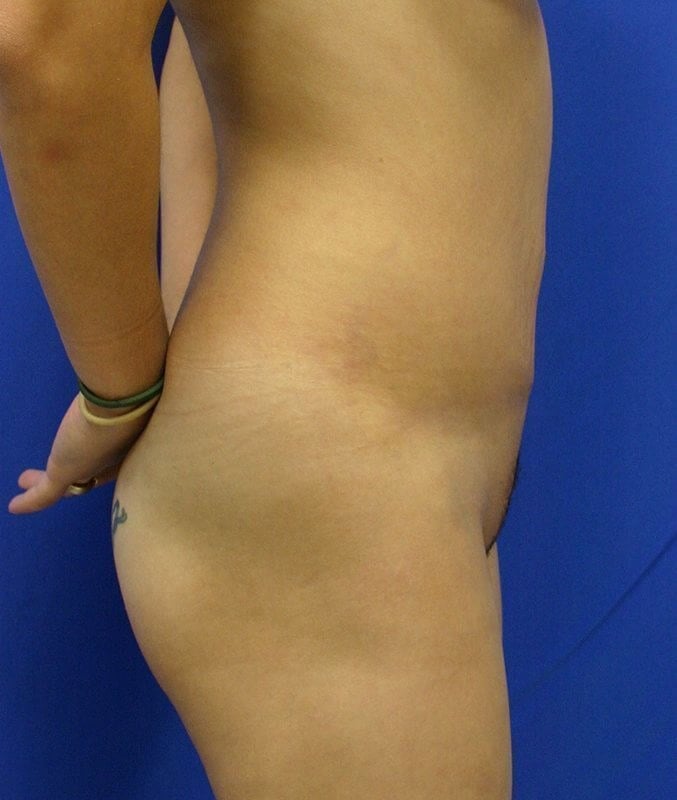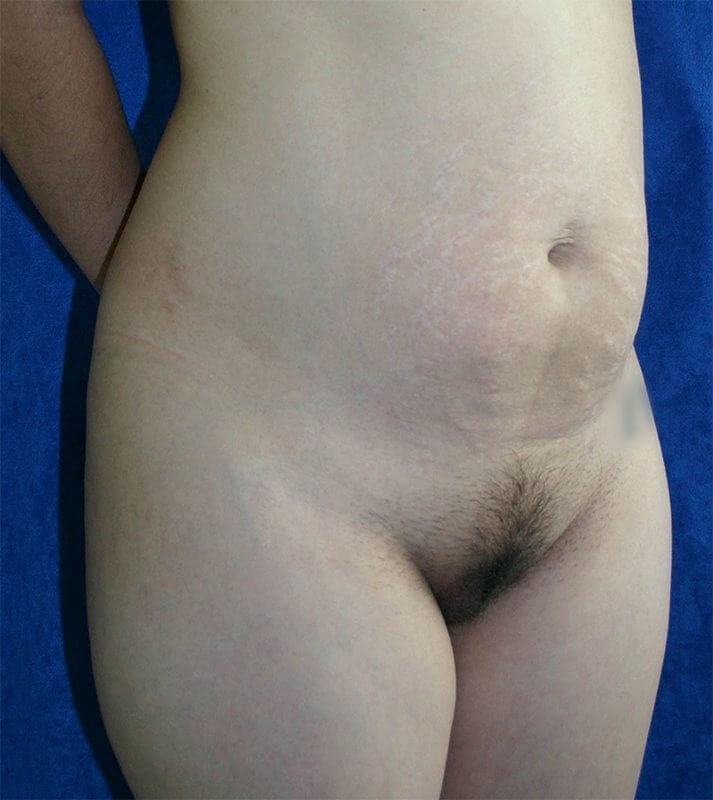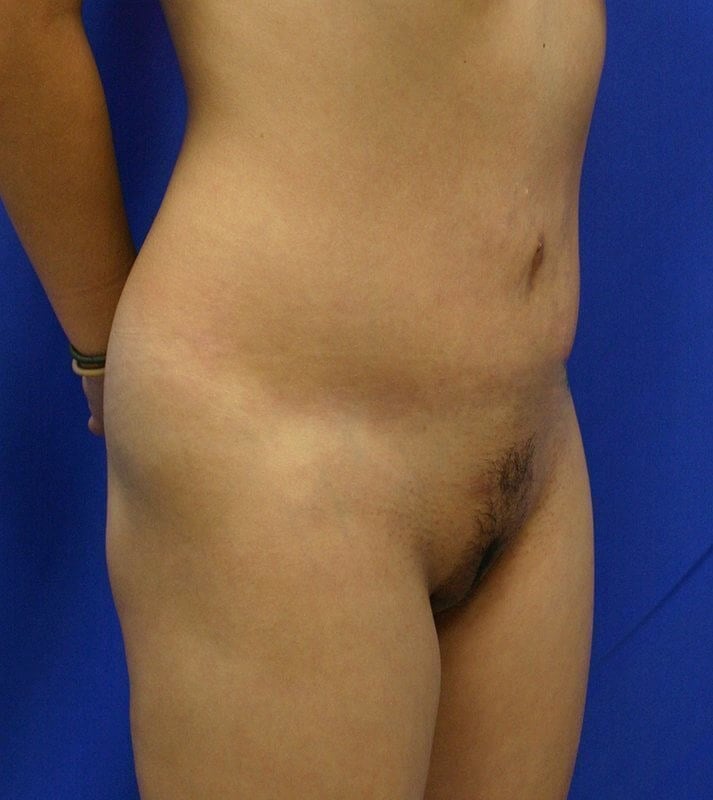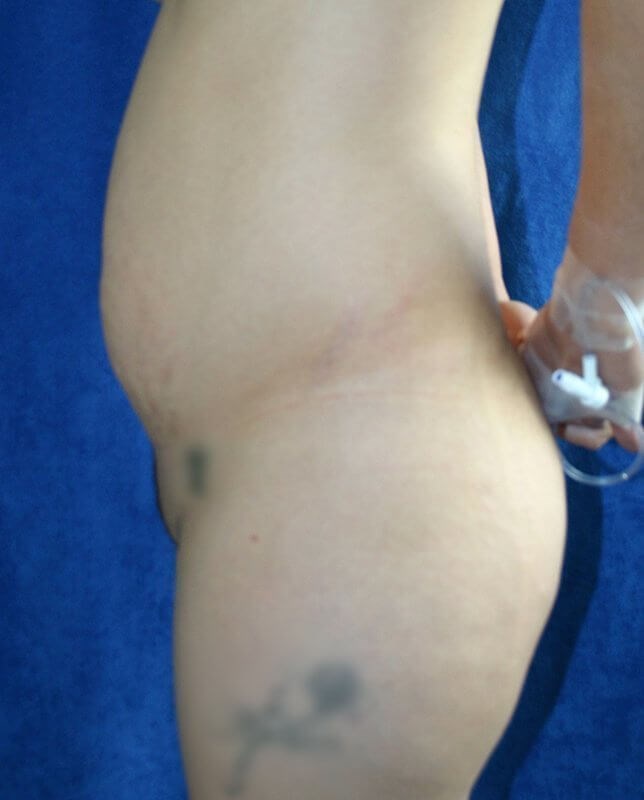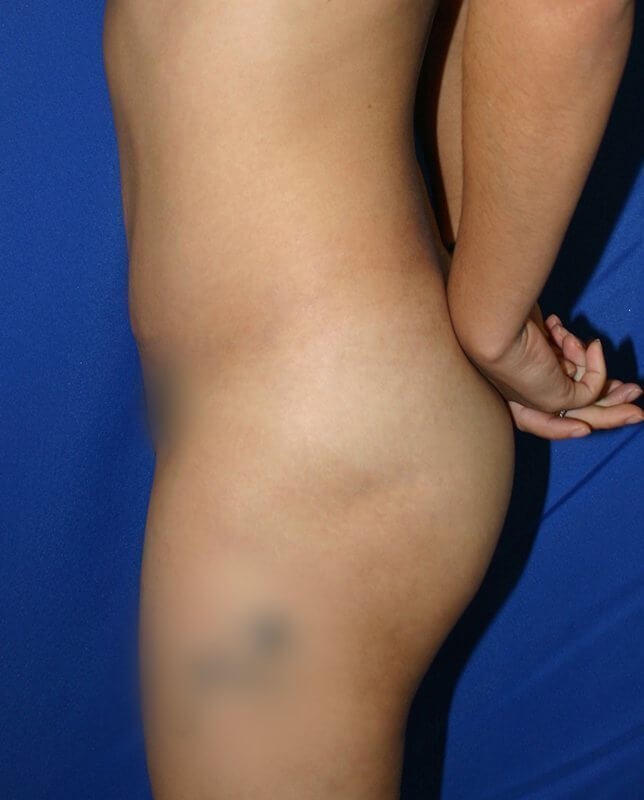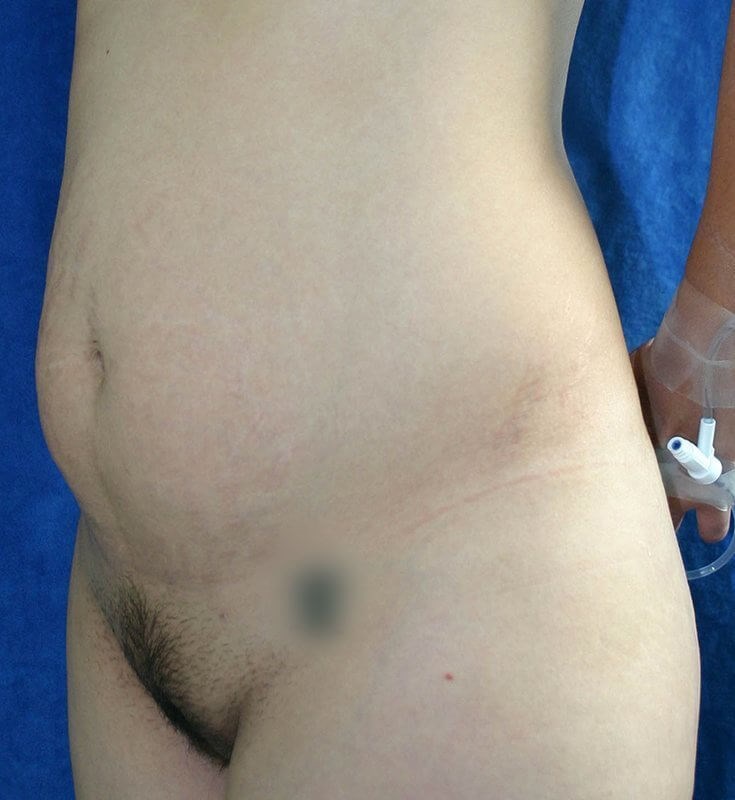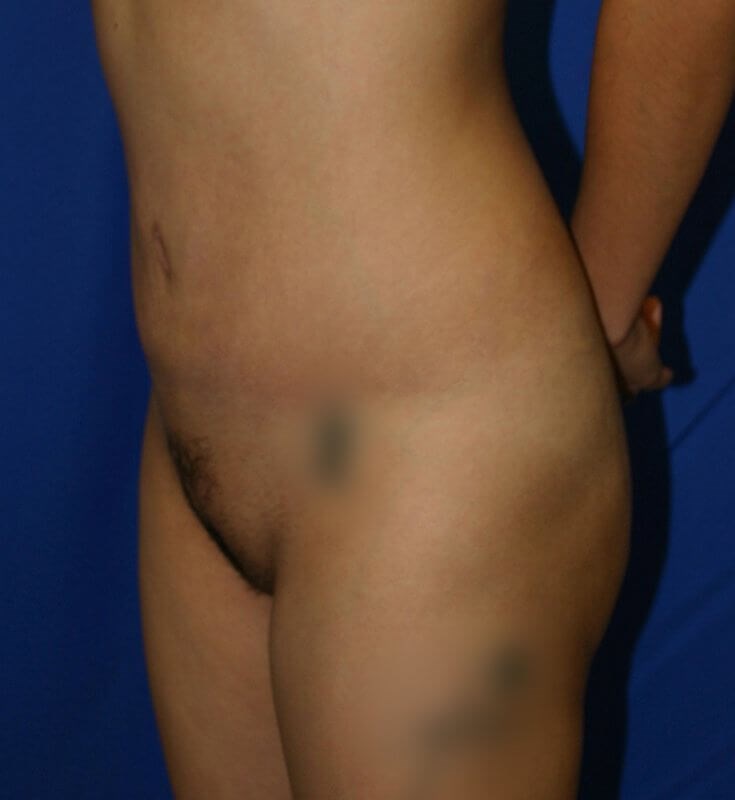 This patient is 36 years old and had two kids. She worked out consistently and had trouble losing weight in her lower abdomen. She is 5'6 and weighed 147 lbs before surgery; she now weighs 125 lbs.
Conclusion:
Overall, injecting silicone for body contouring purposes is an unwise, unhealthy, and very risky decision. If anyone claims in the name of a cheap and immediate result-proven body contouring option, take the necessary action by reporting the claim to the USFDA.
Call TODAY to schedule a consultation. For your convenience, Dr. Katzen has offices in Beverly Hills, CA, Las Vegas, NV, and Dubai, UAE. Physical or virtual consultations can be arranged. Virtual consultation options include FaceTime, Zoom, Skype, and WhatsApp. Call TODAY at (310) 859-7770 or email [email protected] to schedule your consultation and achieve your silicone-free body.