What Clothing Should I Avoid After a Tummy Tuck?
You may be anxious to slip into your "skinny pants" after a tummy tuck, but don't rush it. Instead, learn how and why you'll need to adjust your wardrobe.
For many patients, one of the most exciting outcomes of tummy tuck surgery is finally being able to wear their favorite clothing again or perhaps fit into a "goal dress" they've had hanging in the closet for years. However, while tummy tuck surgery can certainly make these dreams a reality, it won't necessarily happen overnight. It may be several weeks before patients can wear the clothing they wore right before surgery and up to several months before they may need to start replacing their wardrobe with smaller sizes.
Use the helpful information below from plastic surgeon Dr. J. Timothy Katzen and the award-winning team at J. Timothy Katzen, M.D. Beverly Hills to better understand how you'll need to prepare for your tummy tuck recovery, including what clothing styles to have on hand – and which ones to avoid.
How is tummy tuck surgery performed?
Also known as an abdominoplasty, the tummy tuck is a highly transformative body contouring procedure that aims to slim and sculpt a patient's midsection, primarily through excess skin and fat removal and muscle tightening. Dr. Katzen makes a horizontal incision on the patient's lower abdomen during a tummy tuck. The length of the tummy tuck incision will vary from patient to patient based on how much skin needs to be removed.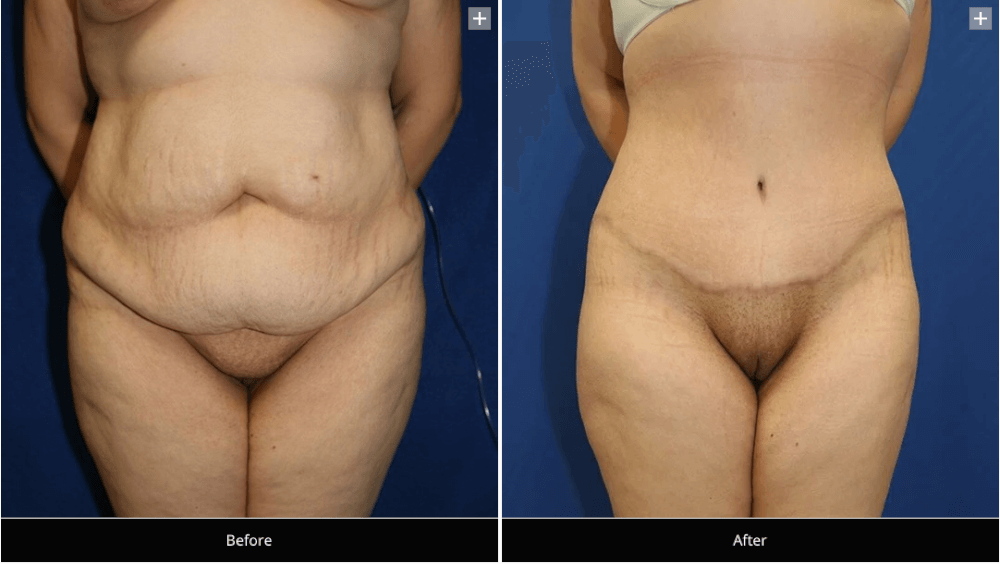 Through the incision, Dr. Katzen can remove stubborn pockets of fat via liposuction and – if needed – repair abdominal muscle separation (diastasis recti). Excess skin is trimmed away, and the remaining skin is pulled taut. Then, the incision is closed with sutures, and the patient is placed in a compression garment to minimize swelling, protect the incision, and encourage smoothness, healing.
What should I wear after a tummy tuck?
While patients may achieve an almost instantly slimmer frame following tummy tuck surgery, they won't be able to show it off immediately. Postoperative swelling, bruising, and discomfort – along with a healing incision – should be accommodated with loose, comfortable clothing for the first couple of weeks following a tummy tuck. On the day of tummy tuck surgery, patients should plan to wear loose-fitting, soft clothing. You should continue to wear these loose clothes throughout your tummy tuck recovery. Some items to have on hand for your tummy tuck recovery wardrobe include:
Loose-fitting pants
Sweatpants
Soft, loose items
Soft, button-up shirt
Soft bathrobe
Patients should avoid jeans, leggings, tight-fitting clothing, yoga pants, and shirts that require them to lift their arms above their heads, especially t-shirts.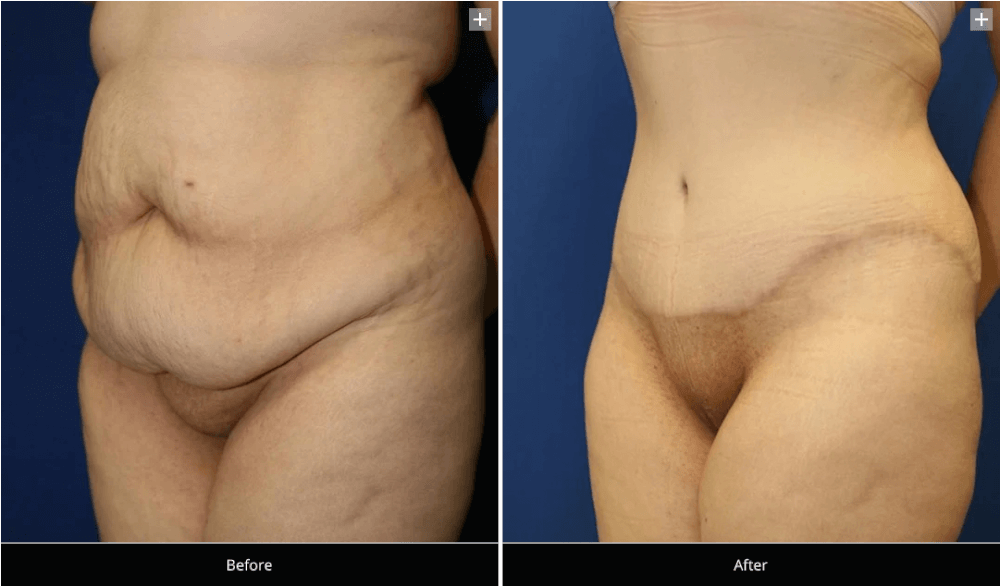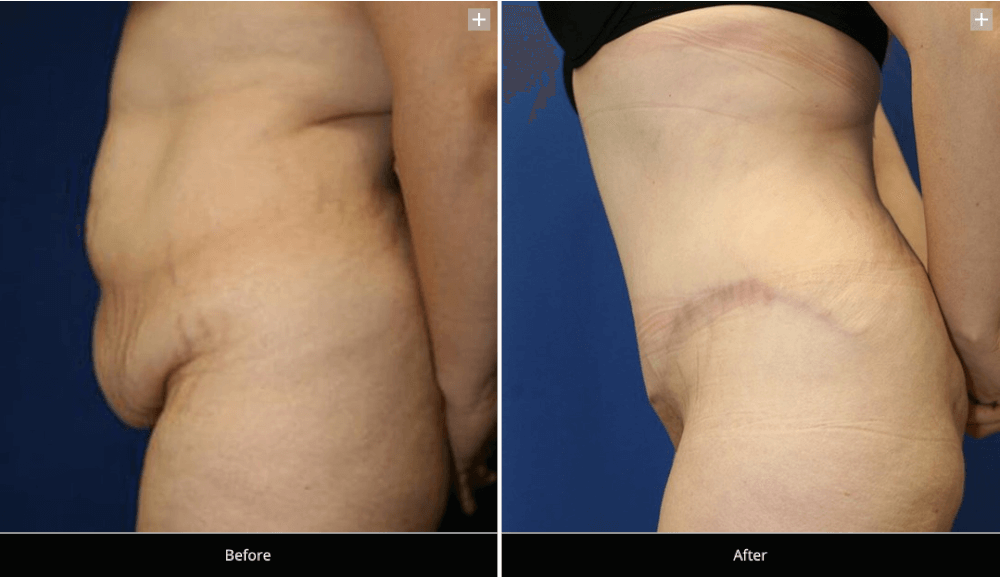 When can I wear regular clothes again after a tummy tuck?
Depending on the extent of your procedure and if your tummy tuck was combined with other surgeries, it will be necessary to wear loose, comfortable clothes for a few weeks before transitioning to jeans and other items. However, the compression garment will likely need to be worn even after adjusting to your everyday wardrobe.
During your preoperative and postoperative appointments, Dr. Katzen will thoroughly cover everything you need to know about tummy tuck recovery, including how long you may need to avoid certain clothing styles. With proper aftercare and a healthy lifestyle, patients can expect their tummy tuck recovery to take an average of six weeks. After this time, they'll be able to enjoy a sleek, sexy new figure of which they can be proud.
Get the snatched waist you've always wanted with tummy tuck surgery in Beverly Hills, CA.
If you're tired of your post-pregnancy or post-weight loss loose skin getting in your way, call J. Timothy Katzen, M.D. Beverly Hills to schedule your one-on-one tummy tuck consultation with top Southern California plastic surgeon Dr. J. Timothy Katzen.
Call to schedule a consultation. For your convenience, Dr. Katzen has offices in Beverly Hills, CA, Las Vegas, NV, and Dubai, UAE. In addition, physical or virtual consultations can be arranged. Virtual consultation options include FaceTime, Zoom, Skype, and WhatsApp. Call (310) 859 - 7770 today to schedule your consultation to achieve the body of your dreams.