Dr. Timothy Katzen's Patient Success Stories
Christine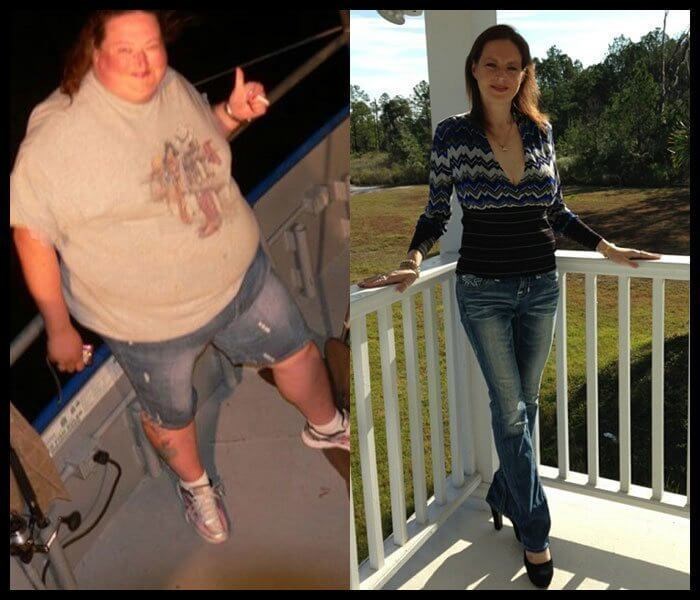 "I first saw Dr. Katzen on "The Real Skinny" like many others. I lived in South Carolina & had talked to many other plastic surgeons and didn't like them. So I contacted Dr. Katzen's office & got a consultation and really like how he talked to you & explained everything to you.To myself personally, Dr. Katzen is the best board certified plastic surgeon there is. His bed side manner is incredible! The care that he gives is impeccable. He really explains that you approach reconstructive surgery seriously. It is life changing to go though it & Dr. Katzen will be there for you every step of the way."
~Christine.
---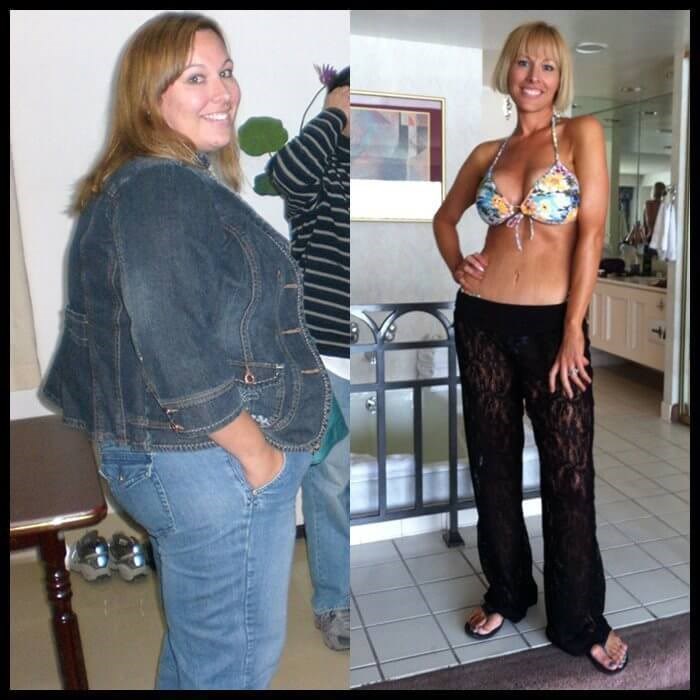 "Life after losing a hundred fifty pounds with a vertical sleeve gastrectomy left me with lots of excess skin. Before I had my vertical sleeve I knew I would have excess skin. I had no idea how bad it would be and how it would make me feel. I had just lost 150 pounds and felt like a failure, I could not look at myself in the mirror. I hid under spanks and baggie cloths everyday. I felt like people could only see the skin and knew I had lost a lot of weight.Three years ago I went to see Dr Katzen about removing my excess skin and fixing my breast. He was very kind and I felt very comfortable in my consultation. He did not try to sell me on something I did not need when I asked about my legs. He made me feel like I was in good hands. My whole experience with him and his team was very professional and caring. I am extremely happy with my results. I look bet than I could have ever dreamed. For the first time in my life I feel like the person I'm supposed to be. I love to look at myself now and I can wear any clothes I would like. I have the confidence to try new things. I also have a new found love for fitness, Marathon running, and taking care of this body. Thank you Dr. Katzen and your staff for giving me my body by Katzen."
~Amy P.
---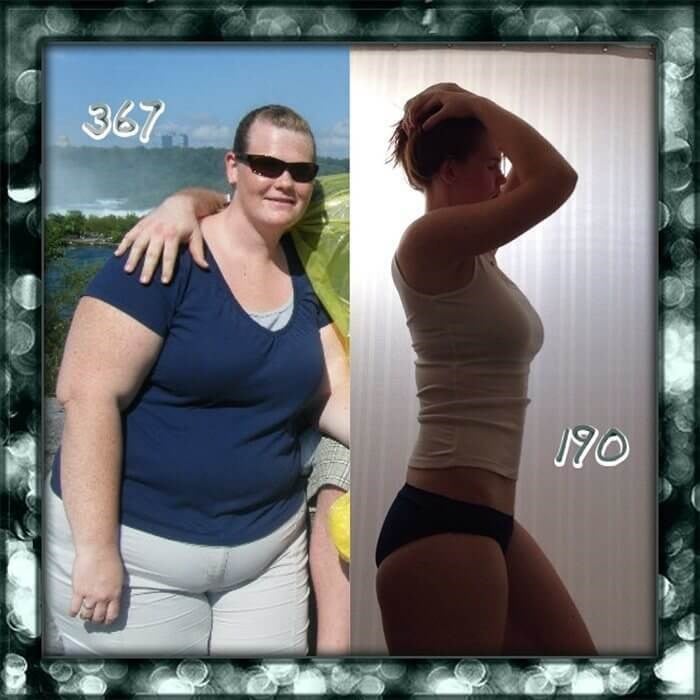 "When I had my weight loss surgery back in July 2011 I knew that excess skin was going to be a part of my journey. I tried creams and wraps but nothing was going to help my skin that had been stretched out for over 20 years.I first met Dr Katzen at the WLSFA Meet & Great in Las Vegas in 2012. I told him my areas of concern (arms, breast, stomach and thighs). I also told him that I wanted to do it in one summer because I was a preschool teacher. He told me it would be a hard summer but worth it, and he was correct!In the summer of 2013 I had two sets of surgeries:
1st 360 lower body lift and medial thigh lift
2nd brachioplasty and breast lift with augmentation.I am extremely happy with Dr Katzen's work and how his staff handles the office. They are courteous, carrying, sweet and always attentive to a patients needs.Dr Katzen and his staff were very understanding and accommodating when I made last minute changes to my breast lift (adding the augmentation).Some had asked if I would do it again… I most definitely would, no doubt!My weight loss surgery set me free from potential health problems, but Dr Katzen and his team set my BODY free and let me see the real me under all that skin!"
~Laura P.
---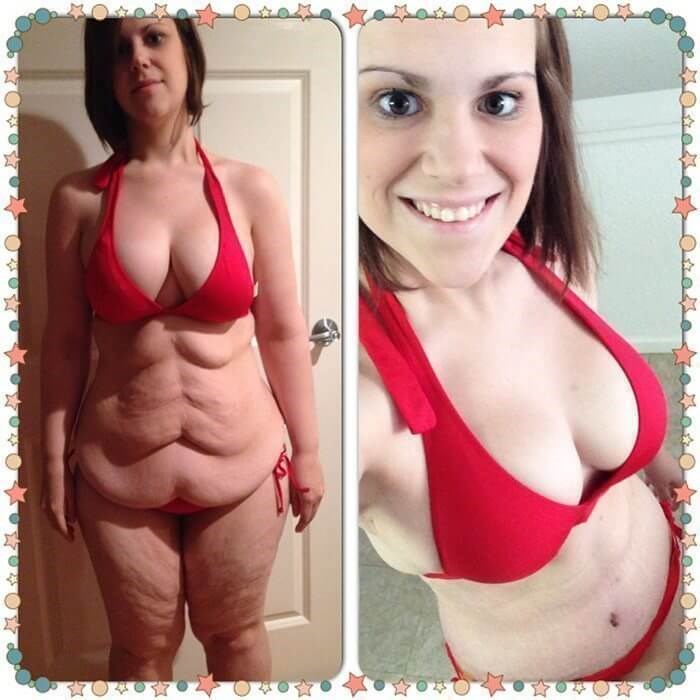 "My name is Rebecca Walmann, I am 23 years old, and I have lost a total of 167 pounds after having Lap Band surgery four years ago. Although I constantly exercised and ran five times a week, even after I lost the weight I was always reminded that I was a formerly obese person because of the excess skin I was left with. I tried not to let my excess skin hold me back, but in reality it held me back mentally and in the clothes that I could wear. I could see my excess stomach skin through my clothes and I hated it. Although I was so proud of myself for losing the weight, I didn't feel pretty, and hated the way I looked in clothes and out of them.I met Dr. Katzen at the WLSFA event in Las Vegas in May of 2012, and KNEW that he was my reconstructive plastic surgeon within seconds of meeting him. His bedside manner is bar none and his skill is the best in the business (in my humble opinion…seriously…have you seen what he can do?). He had a way of making me feel so comfortable, was so reassuring, and made me excited for the thoughts of a new, beautiful body that I knew he could deliver. I scoured his website before (and after) meeting him and could not BELIEVE the dramatic transformations he gave his patients. I had to book with him.I had my first surgery with him that December. I had a brachioplasty (arm lift) as well as a breast lift with augmentation (implants). After this surgery I was happy, but incomplete… I needed my stomach done, too. A year and a half later, I finally got the surgery I have always wanted: a 360 body lift. I flew to Los Angeles from Kansas to have my surgery with him on May 7, 2014.
I now say this was the second best decision of my life…the first was losing weight, the 360 body lift surgery was the second. Dr. Katzen has absolutely changed my life and I am forever thankful for his skill and the way he treats his patients. I am beyond thrilled with the flat tummy that he gave me and the adorable belly button that I now have, which was a concern of mine. I finally look like I have a normal body, which is how I was supposed to look all along. This surgery has raised my self-esteem tenfold. I often find myself emotional when I look at pictures or look in the mirror because I am so happy with the changes. The transformation is so dramatic and I finally am starting to feel beautiful.
Since I am an out of state patient, I stayed in a local hotel for two weeks with my mom after my surgery. Even from 1,500 miles away he is still communicating with me for post op care, makes me feel so reassured with any questions I may have, and is here for me at any time. Dr. Katzen's care for his patients is something you will not find anywhere else. You just won't.
How can you thank someone for changing your life completely around? Although it's *just* skin, the removal of it makes all the difference. Thank you Dr. Katzen + team for changing my life. I could not be happier with my new body! I really do have a Body By Katzen, and one that I am incredibly proud of. Now…where's my bikini? :)"
~ Rebecca W.
---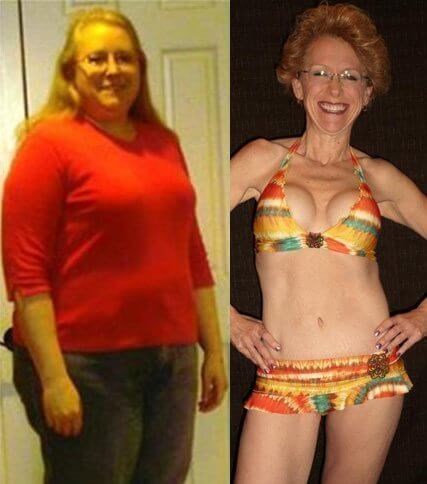 "Dr. Katzen is gifted and has a wonderful talent. I'm very pleased with what he did in forming the new me and I truly love my "Body by Katzen". It's been about 6 months since my surgery and I am looking forward to my first summer being able to wear a bikini and be comfortable in how I look in it. I am so glad that I decided to travel from Minnesota for Dr. Katzen to do my surgery rather than settling for a local doctor.One of my fears was that aftercare would be difficult but his personal care is amazing! I can't believe he actually did a couple of house calls while I was still in Beverly Hills . . . that is unheard of these days. Thank you again for your patience, talent and EXCELLENT bedside manner!."
~ Leanne Z
---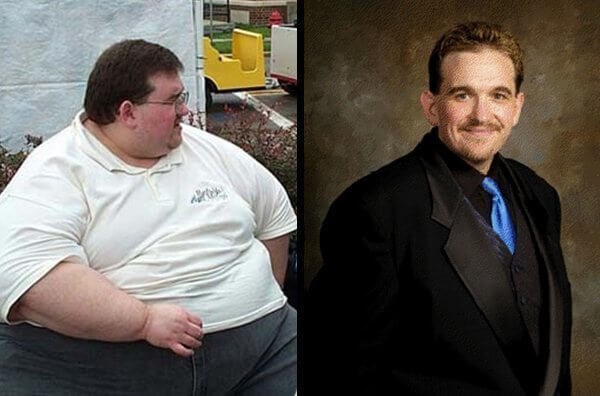 "My name is Bo. I first met Dr. Katzen in Anaheim in March of 2004. Immediately I liked him and knew that he was a person whom I could trust to take me through the delicate process of plastic and post weight-loss reconstruction. I knew him to be a cordial and gentle person with a great sense of humor. So, when I began my plastic journey I chose Dr. Katzen. He was honest and up front with me about the whole process. He told me what to expect and he made me feel safe always. Even when I had minor complications that couldn't be avoided he was there the whole time. He held my hand while I cried like a baby telling him that I wanted to get better soon! He just smiled and told me "Bo, this is going to get better it just seems like it is bad. Each day you are getting better and better" I remember that moment very well because I needed it so badly. He has taken my calls whenever I needed him.I know that I chose Dr. Katzen because I trusted his work as a surgeon but, I recommend him because I trust him as a friend. He is no longer a Dr. to me I consider him a friend of the family and I would put my life in his hands any day. Based on what I have seen from Dr. Katzen I wouldn't allow any other surgeon to do my plastics but, him. In short, I love you Dr. K."
~ Bo M.
---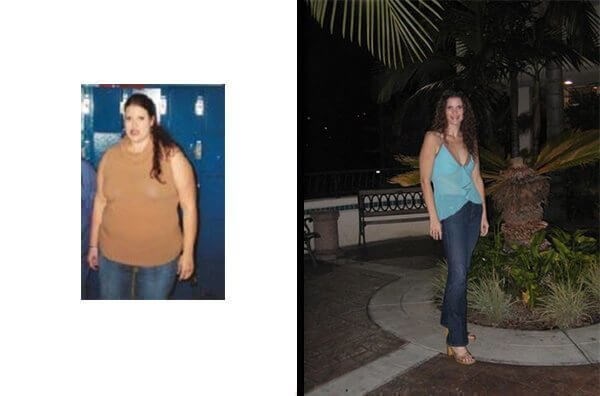 "Having the excess skin removed was the most thrilling part of my metamorphosis following Gastric Bypass surgery. All my life I was the "big kid" All my life I had a "belly" or "apron abdomen" as my mother like to call it. I called it disgusting. Losing the weight was wonderful, and I felt fabulous. Losing the skin made me look fabulous! Having a flat stomach was something that I dreamed of as a child, I and Dr. Katzen made it a reality for me. When I lost the excess skin from my stomach and thighs, I gained confidence, I looked better in my clothes and eliminated sweat rings, sores, and acne. The final transformation stage was the most important. Looking your best, and having confidence is empowering! Dr Katzen and his wonderful staff did everything to get my procedures paid for by my insurance carrier, the made what I thought would be impossible, look easy! Thanks a million, from the bottom of my heart!"
~ Bridget F.
---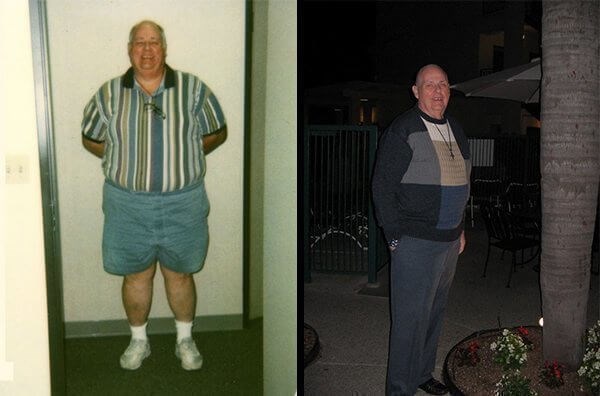 "I had gastric bypass surgery 7 years ago in 1999. Dr. Fobi was my gastric bypass surgeon. I have lost a total of 167 pounds and feel good!! I came to Dr. Katzen after meeting him at a support group meeting in Orange County. I was very much impressed with his work, with him as a doctor as well as him personally.I have the highest respect and regard for Dr. Katzen and his work. His work and results are fantastic. I am so pleased with my results from the surgeries Dr. Katzen performed on me.
I think that more important to me than the surgeries themselves was the kindness, attentiveness and the caring shown for me as a patient by Dr. Katzen. He makes you feel wonderful, like you are the most important person in the world and his office. I could not be more pleased with my results and the way I was treated by Dr. Katzen and his staff."
~ Brown C.
---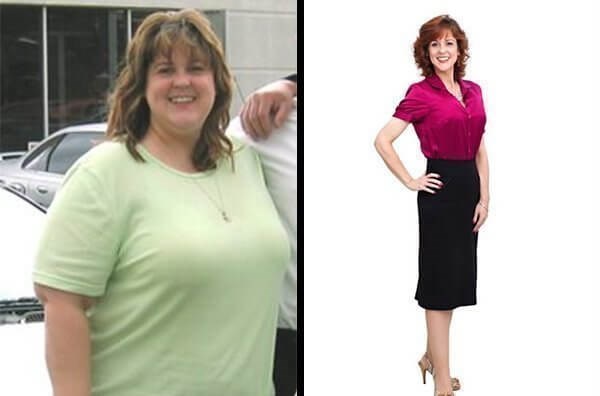 PRE-SURGICAL REVIEW
"I am scheduled for brachioplasty and breast lift/augmentation with Dr. Katzen on February 26, 2009 and I couldn't be more excited. Dr. Katzen and his staff (you know who you are — Lieu, Diana, Raquel, Jane…) are amazingly supportive, patient and knowledgeable. His office is serene and accommodating (big chairs, waterfalls and calming music) and his examination rooms are huge. About the only thing he could do to make it better is install bigger mirrors so we can better ogle ourselves, once he's done with us!I learned about Dr. Katzen on OH, after attending presentations by two other surgeons at my weekly support group meeting. I was amazed (and impressed) by the sheer volume of positive reviews Dr. Katzen had amassed (158, at the time), especially considering the "number 2" surgeon only had 9 reviews! After reading some of them and learning about his qualifications, I immediately scheduled a consultation and — interestingly enough — ended up "running" into him beforehand (along with a few members of his staff, and several of his enthusiastic patients), at the Long Beach Walk From Obesity. Let me just say, Dr. Katzen is SO highly regarded by his former patients, he's achieved nothing short of rock-star status for his work. I'm not kidding about this — his patients will show you their scars (and "amazingly perfect" belly buttons) at the drop of a hat! You couldn't PAY people for this sort of adoration, believe me!Anyway, In October 2008, I got to attend his free (and exceptionally-informative) seminar, where I learned the caliber of the man — not just the doctor — through first-hand accounts of satisfied patients. So many had shown up to rave about his work (they are NOT paid for their time), he had to actually cut their talks short, just so he could get up and talk himself (!!!)So, what more can I say about him? Dr. Katzen's knowledge and experience with post-bariatric patients are unbelievably impressive (99% of his practice is dedicated to WLS patients), yet he remains approachable, compassionate and concerned. He is not the slightest bit aloof, listens when you ask endless questions, and never makes you feel rushed.Making the decision to put my body in his hands is a no-brainer. Basically, I call him Dr. Zen, because after I meet with him, my chi is just a little more balanced (ha ha). Of course, I'm still a pre-op, but based upon the endless stories of his post-operative care, I know I'll be even MORE thrilled about him once I come back as a post-op to update this review!In Southern California (especially Beverly Hills) we have many, many reconstructive surgeons to choose from, so I'd encourage prospective patients to do their due diligence and interview other doctors BEFORE they settle on Dr. Katzen (it's just prudent). Like the Cadillac commercials say, "drive everything ELSE; THEN buy a Cadillac." Once you meet Dr. Katzen, you'll forget about everyone else."
POST-SURGERY UPDATE
"Now that I'm an official — AND SUCCESSFUL — post-op, I figure it's time to update my review of Dr. Katzen. Let me just say that I LOVE this man — since the day of my surgery, he's made me feel that I'm his only patient. How, on earth he's able to accomplish this is beyond me, but he does it with compassion and gentle concern. Remember, I've taken to calling him Dr. "Zen" because of his amazingly calm, patient and comforting bedside manner. Whether he's returning one of my panicky calls on the way home from surgery, or visiting with me in one of my post-op appointments, he has NEVER made me feel crazy for my concerns — never once. He is reassuring and very compassionate — two things I cannot stress enough.Now, for the quality of my surgery: This man is an ARTISTIC GENIUS! Even though I'm only 6 weeks out, my arms and breasts look incredible — the incision lines on my arms are so flat and the "pleating" (where the very deepest sutures are still dissolving) is disappearing more and more each day — exactly as he said it would.It's true that I have had PAIN — but when you think about it, this is major surgery with major cutting, so why wouldn't it be painful? That's where pain management comes into play, and Dr. Katzen is incredibly supportive about it. He does NOT want his patients to be in any pain (if he can help it) and is very forthcoming in providing the best pain meds available.I'm still a long way from being "fully healed," but since day one post-op, I've had ZERO regrets in choosing Dr. Katzen to perform this surgery. He is my hero and I can't imagine that I ever considered anyone else for the job! His hands are gifts from God — no doubt about it — and I recommend him as highly as I can recommend anyone. If I ever have additional work done, you can BET it will happen with him (and only him!)Thank you for giving me a new life, Dr. Katzen!"
~ Cari DLC.
---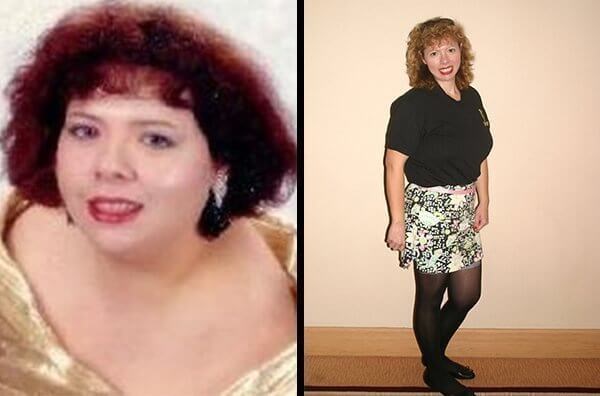 "Dr. Katzen has excellent bedside manner. I have called his office several times a week for pain, they have always been helpful, Dr. Katzen has returned my calls EVERY SINGLE TIME. I was able to see him once a week after surgery. He has been patient and has not made me feel like I'm bothering him with my calls/questions. He truly is a professional. What about the results, you ask? WELL… Dr. Katzen went above and beyond what I asked/paid for. He did a little extra tuck here and there and sculpted out a BEAUTIFUL body for me. I feel like a million bucks (and all I asked was to have a 'normal' body). Thank you doctor for your patience and your skill. You truly are the greatest and I don't know how to express in words how wonderful you have made me feel!"
Spanish Version:
"El Dr. Katzen es excelente en su manera de escuchar a sus pacientes. He llamado a su oficina varias veces por semana por un dolor que tenia. Al dejar mensaje, el me ha regresado la llamada CADA VEZ. Lo he visto una vez por semana y me ha atendido con paciencia y no me ha hecho sentir como molestia. Las muchachas de la oficina tambien me han tratado muy bien contestando todas mis preguntas y pasandole los mensajes al doctor. Realmente es una persona profesional. Y los resultados, pregunta? Pues…
El Dr. Katzen hizo mas de lo que yo pedi/pague. Hizo una esculptura con mi cuerpo aunque yo solo pedi y anticipe tener un cuerpo 'normal'. Me siento como una estrella! Muchas gracias doctor por su paciencia y su trabajo. No tengo las palabras para decirle cuanto agradezco lo que ha hecho por mi. Es usted el mejor."
~ Cathy O.
---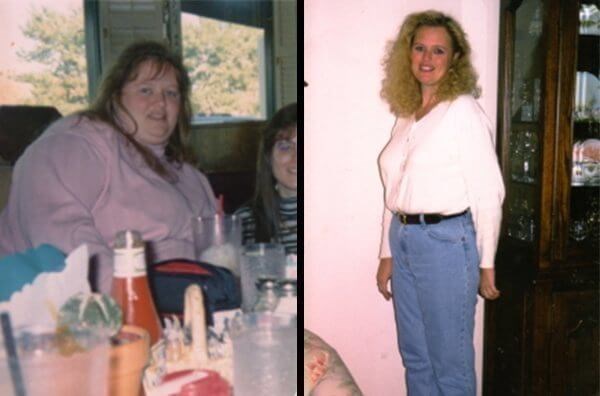 "My name is Cheryl C. I had gastric bypass surgery November 6, 1997. I have lost over 200 pounds. On November 29, 2005 I had two hernias repaired and a tummy tuck preformed by Dr. Katzen. It was the best surgical procedure I have ever had. Dr. Katzen is not only professional, he is the most kind and caring physician I have ever met. He went above and beyond his call of duty as a doctor. His bed side manner is wonderful as well as his patient follow up. He called me back late Friday night to answer some of my questions I had after my surgery. My healing process was fast and almost painless. My incision looks great.I don't think there is a better or more caring surgeon out there then Dr. Katzen. I would recommend Dr. Katzen to all my family and friends."
~ Cheryl C.
---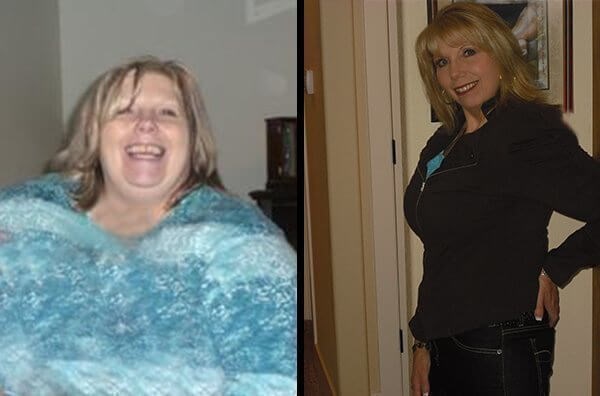 "My name is Cheryl I am 48 years old and I am a registered nurse. I have been happily married to a wonderful man, Alva, for many years. I have three grown children and three beautiful grand-kids. I grew up as the "fat kid" in school and was morbidly obese for my entire adult life. In October 2007, I found myself at almost 500 pounds and felt hopeless. In May 2008, I underwent gastric bypass surgery and shed 282 pounds. I still didn't feel complete with all the hanging skin. I started the journey of seeking plastic surgeons to find out what I needed to do and what procedures needed to be done with all the hanging skin. I have seen eight different plastic surgeons from Seattle Washington to Tijuana Mexico. I picked the best one for me and that was Dr. Katzen in Beverly Hills California. He was the right fit for me in a few ways. He is highly skilled, knowledgeable, and specializes in massive weight loss patients. Dr. Katzen spent time with me explaining everything and ensured I had all my questions answered. He is very detailed and concise and can see what the results truly will be in the finished product. Dr. Katzen is also very compassionate, kind and sees us as a friend and not just a number.I had a lower body lift and lipo to both legs on October 26th, 2010. Dr. Katzen removed 29 pounds of skin with my lower body lift and 12 pounds in my legs via liposuction. I have gone down two whole pants sizes and heading for the next. Dr. Katzen has helped me look like a normal person and I am so thankful. I still have two more surgeries with him. My next surgery will be a breast lift with implants and an arm lift and the last surgery will be a thigh lift. I trust Dr. Katzen with my life and want to say thank you so much Dr. Katzen I truly appreciate what you have done to change my life.
I love life and enjoy every day of it. I love the journey I am on and I am so excited about that life has in store and want to share it with others. Please take the next step to choose L.I.F.E. –Losing It For Ever!! Don't let the weight keep you down choose "LIFE".
~ Cheryl Co.
---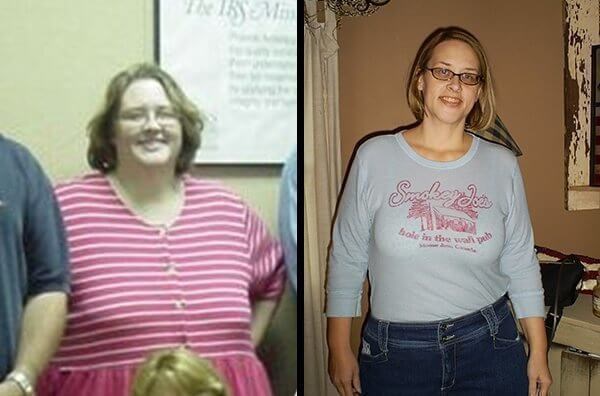 "I have been well aware of Dr.Katzen's skills for quite some time because he had done my husbands plastics, and when it became time for me to have plastic surgery he was of course at the top of my wish list of surgeons. When I had my initial consultation, I was sweating I was so nervous and Dr. Katzen made me feel at ease, I like knowing that he has worked with so many other bariatric patients so that I know that he has seen many people with the same issues. Initially, the insurance company wanted additional information and Dr. Katzen got on the phone and personally got my approval, so I packed up and went all the way from Ohio to California.When I got to Dr. Katzen's office for my pre-op visit, I was again a bundle of nerves and as soon as he walked in the door, I jumped up and asked him for a hug because I was nervous and he took the time to reassure me that everything would be ok, he was not worried that he had other patients waiting, he took the time to devote to me and make sure all my questions were answered.
The next day was surgery and he marked me before surgery and showed me exactly what we were going to remove, we again addressed any questions and fears I had and then they made me comfortable and put me to sleep, I remember nothing until I was in my room. Dr. Katzen uses the best hospitals and the staff was great. I had my ON-Q pump, so I felt nothing from the tummy tuck, I did feel some pain from my hernia repair, however I hear that this is normal and that pain went away after a few days. I was up and walking around in a few days and my recovery has been a breeze.
Dr. Katzen shared with me before pictures and I was so stunned at what he was able to do with my body, it is totally different, I am so happy, I never dreamed that the results could be this good. Dr. Katzen has given me more than I could ever have hoped for. He is so skilled and removed 22 pounds just from my belly. I will never be a Barbie doll, but when I look in the mirror, the absence of skin on my belly, and the hourglass shape he as given me takes my breath away. I told him THANK YOU; however those tiny words do not seem big enough to account for the change that he as made in my life."
~ Cheryl M.
---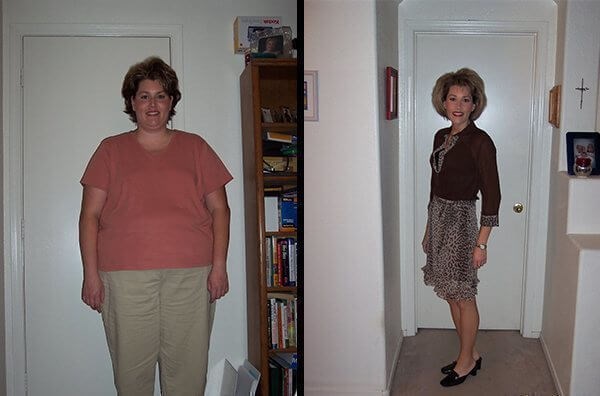 "My name is Christine. I'm a 33 year old mother of 2, and I work as a bariatric coordinator for a weight loss surgeon in Phoenix. I underwent my own RNY gastric bypass 6-1-04. My high weight was 285 and within a year was down to 145. I was thrilled with my weight loss, improved health, and basic overall look. I was always getting compliments from friends and family members on how good I looked, but then when I was home, and changing clothes I could see what no one else saw……the excess hanging skin. During my weight loss process I had always said that I would not get plastic surgery because I would have just been happy to lose the weight. As time went on and more and more weight came off, I found that my original statements just didn't hold true. I did want to complete the process. I was so proud of what I had accomplished, and I knew that I deserved to have the body that I had always wanted.I first met Dr. Katzen at an Obesity Help conference in Phoenix. I was very impressed by his presentation, and his before and after photo's just seemed to trump most of the other surgeons photo's that I had seen. I knew this was the plastic surgeon for me!
Since I live in Phoenix, AZ I found it necessary to communicate thru email, rather than travel back and forth. Dr. Katzen's staff was excellent, and always made me feel like their most special patient. That spoke volumes to me. Soon I had a date to have the Katzen Power Lift (circumfrential body lift), and a bi-lateral medial thigh lift. I flew to Los Angeles the day prior to my surgery and went to meet with Dr. Katzen. I was very nervous when the doctor came in to meet with me, but by the time I left his office I was at such a peace with the procedure, and what to expect. Surgery went wonderfully, the hospital and staff was tremendous, and of course Dr. Katzen made certain that I was always very comfortable. I stayed in LA for a couple more days prior to flying home, and continued to have a very normal recovery.
Today when people meet me they would never know that I had been morbidly obese, let alone have had plastic surgery. I'm able to wear the kind of clothing that I want to wear, shop where I want to, and I have the confidence in my body that I was looking for.
Thank you to Dr. Katzen for helping me to achieve my desired look. You are the best!"
~ Christine W.
---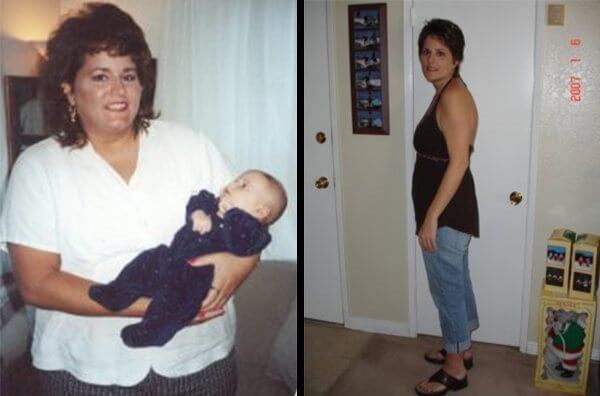 "I had a thigh lift, hernia repair, & lipo of the legs done 2/10/04 by Dr. Katzen. He is an awsome Dr. who takes everything you say to heart & does an incredible job. He has an excellent bedside manner & I felt very comfortable & confident in everything that he had to say & do. They try very hard to get insurance to cover the cost of the reconstructive surgery for the excess skin removal, which a lot of P.S. do not do. I recommend him highly."
~ Cindi N.
---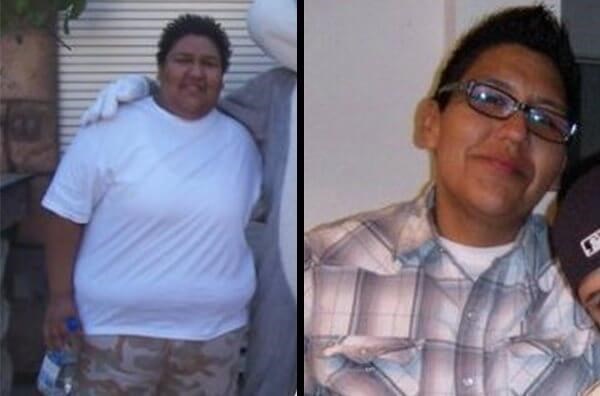 "Dr. Katzen to me was a true Godsend! After having Gastric Bypass in 2007 and successfully losing 156 lbs. I found myself contemplating having plastic surgery to remove the excess skin that I had been left with. I didn't have the financial means to pay for it out of pocket but I had heard that it was a possibility that insurance might cover some procedures in extreme cases.As I did more research, I came across Dr. Katzen's name on the Obesity Help website; I read many of the reviews and testimonials on the website from previous patients and I was very impressed. At that time, he was the most reviewed surgeon on there with something like 180 reviews while all the other doctors combined only had about 40. I knew that so many people couldn't be wrong so I RSVP'd to attend one of his upcoming seminars.At the seminar, I was absolutely blown away by the outpouring of love and gratitude that all of his previous patients expressed for Dr. Katzen. During my private consultation with him he made me feel very comfortable and secure as he showed me what his vision of my post-op body would look like. He answered every question I had and shared with me his thoughts on what procedures I would likely be a good candidate for, some of which I had not even considered because I thought they were way beyond my reach. I remember walking away that day full of confidence and excitement, not only because there was a real possibility for me to have the excess skin removed, but also because I felt that I had found the man that was going to help me through the journey.
Thanks to Dr. Katzen and his staff's hard work just 2 months after my first consultation I got the amazing news that my insurance had approved all the procedures that the doctor felt I needed. I was overjoyed! I remember jumping up and down from the excitement. Dr. Katzen did a Circumferential Body Lift and a Medial Thigh Lift for me in July of 2009 and most recently he preformed my Brachioplasty. The results have forever changed my life! I now understand why his patients were so grateful. During both of my recoveries Dr. Katzen made himself available to me day and night. I remember one instance when I had an allergic reaction to one of the medications I had been prescribed and Dr. K answered my concerns in the middle of the night. That kind of personal attention is unparalleled. I could not ask for anything more from a surgeon. I love you Dr. Katzen and will forever be grateful for everything you have done for me."
~ Cindy R.
---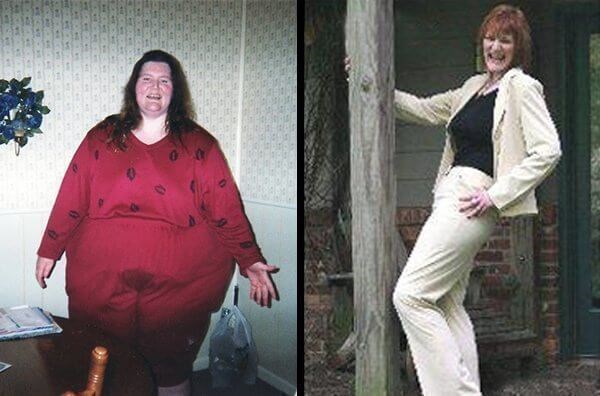 "I used to weigh 637 pounds and had a duodenal switch by Dr. Elariny. I lost over 400 pounds. I decided to travel from Tennessee to California to have my bodylift. Dr. Katzen is well known for his success with the bodylift procedure following bariatric surgeries and other extreme weight-loss experiences.I met Dr. Katzen in LA. Talk about precious! This man has a bedside manner that is nothing less than remarkable. He immediately put my mind at ease and explained the procedures thoroughly, all the while smiling and asking if I had any concerns or questions. He took time with me, and i felt as if my well being had became very important to him. God has sent yet another angel to use his skilled hands to repair my body after years of abuse and indulgence."
~ Connie J.
---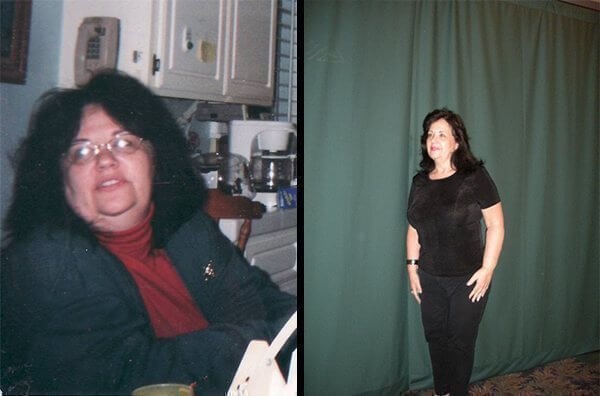 "What can you say about the doctor who gave you your life back? Dr. Katzen is the most compassionate surgeon that I've ever had! He has superb bed side manner besides being an amazing plastic surgeon! Plus he has an incredible staff to help you along your journey back to a fabulous life. Thank you Dr. Katzen!"
~ Deborah F.
---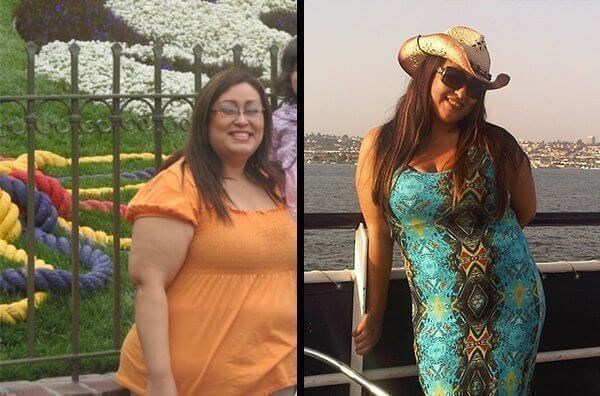 "Dr. Katzen has been extremely patient and informative with all my questions. I have gone to more than 1 consultation just to ask additional questions and each time I feel so at ease and not as nervous about going through the procedure. My experience so far has by far exceeding my expectations….wonderful caring man!"
~ Irma B.
---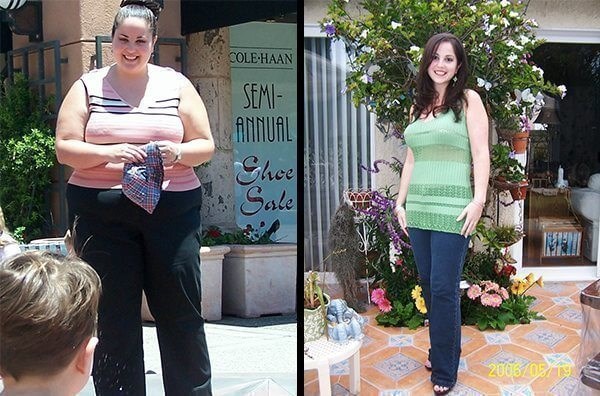 "Gastric bypass gave me my health back. I lost 135 lbs, half my body weight. I went from a size 26 to a size 10 in jeans. Despite the fact that I had reached my high school weight, and that I looked great in most clothes, however, I still did not feel like I was done. I knew the only way to overcome my obstacles was through plastic-surgery. And living in So Cal, the hub of plastic surgery with so many plastic surgeons to choose from, I knew I had my research cut out for me.I read books, surfed the internet, and asked people I knew for referrals. The more I learned, and the more surgeons I consulted, the more confused and overwhelmed I became… until I met Dr. Katzen.My consultation with Dr. Katzen was the most comfortable one ever. Dr. Katzen's experience and knowledge shined through. He took the time to hear me out, answer my questions, and address my concerns. I did not leave without setting up a surgery date.
As far as my overall results, I AM ECSTATIC. Dr. Katzen has sculpted my body into one that I am not ashamed to show off. I am down to a size 8 in jeans. I actually enjoy shopping again I do not dread running into old friends that I have not seen in ages anymore… and I look forward to meeting new people.
Essentially, I now have my life back, and I have Dr. Katzen to thank for that. I obviously cannot say enough good things about my plastic surgery experience with Dr. Katzen. His bedside manner is unmatched. He has definitely raised the bar to unattainable heights for the physicians and surgeons I will encounter in the future. If I ever need plastic surgery again, it will definitely be with Dr. Katzen… and I recommend him to anyone that is interested or considering plastic surgery."
~ Jacqui V.
---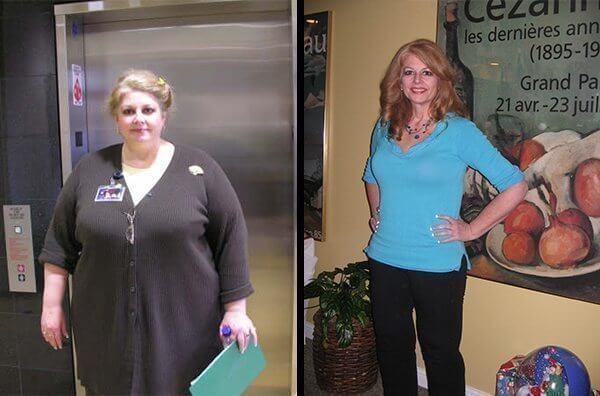 "I am 19 months post Gastric surgery, 227 lbs. lost. In June 2006, I was researching plastic surgeons. I thought I had made my choice when I attended a seminar by Dr, Katzen. Once I heard his honest, up front talk and met him personally, I knew that my first selection was not the correct one; I decided that Dr. Katzen was the surgeon for me. He seemed to understand the plight of post WLS people.In August I had the lower body lift and thigh liposuction. Dr. Katzen removed a 25 lb belt of skin and another 11 lbs of fat from each thigh. That was a total of 47 lbs.I returned to the operating room, with Dr. Katzen for an arm and breast lift. Next year I will return, once again, for a leg lift.
I am so happy with my body contouring results. I am normal. While I was not trying to look like Barbie, I come pretty close. Dr. Katzen is a warm, honest, soft spoken, caring doctor. When I asked questions or expressed concerns, he did not skirt the issue, just told me the plain, simple truth.
Giving your body and in effect trusting your life over to someone else is very scary. I trusted Dr. Katzen completely and I will again.
Thank you Dr. Katzen, for giving me back my self-esteem, a sense of normalcy, and frankly helping me look sexy again."
~ Janet L.
---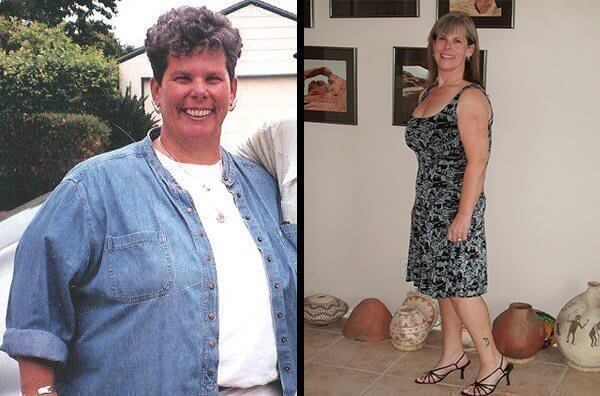 "I met Dr. Katzen at the first OH seminar in Anaheim. I was only going to have my arms repaired because they upset me the most even though I had more than that which needed to be reconstructed.Well, I was on the operating table 2 months nearly to the day that we originally met.I have to say what made me switch doctors in midstream and cancel the scheduled surgery with the other doctor was Dr. Katzen himself. He had a very put together presentation that was informative and more so, he was not trying to sell himself in the sense you feel from other doctors. He was offering a service to people who had suffered the ravages of obesity and telling us -look this is what I can do for you. I am not a miracle worker nor am I a "god,"…I am a person who can make you feel good about yourself again or maybe for the first time in your life. He never promised that you would look like a super model. In fact, Dr. Katzen had slides of people who had also been obese in different degrees and ages and showed what the results were. It was dramatic and especially in the sense that they gave realistic expectations.
After his presentation, I spoke with him on the floor of the conference room. Dr. Katzen was personable, knowledgeable and a very kind person.
When I had my initial consultation, I thought I was going to die a million deaths having to take my clothes off, but that was not the case with him. I was not uncomfortable and there was no distain on his face like I had already experienced by other doctors. He explained to me what he could do for me, and I just went for it.
Well, nearly 2 years later and a major body overhaul, I am here to say that Dr. Katzen is an amazing person and surgeon. His skills as a surgeon have by far surpassed my expectations. He is an artist using the human body as the canvas. Another thing about him that has never changed is his demeanor. He cares beyond belief which is not put on nor phony. He makes you feel like you are the one and only.
However beyond that and I must really stress this – Dr. Katzen is one of the most ethical people I have ever met and the integrity he possesses most people cannot hold a candle next to him. Dr. Katzen is a super star in my eyes and I will always be extraordinarily grateful to the man who gave me a gift that I could never put a price tag on. I able to hold my head up high and know how I feel about myself is all because of this gifted man. I have a body by katzen!"
~ Janine J.
---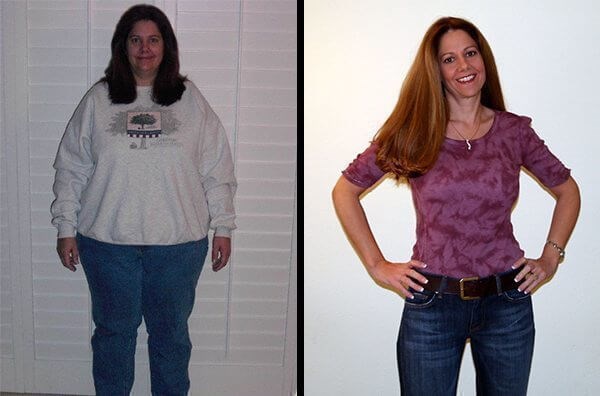 "The gastric bypass surgery I had back in 2004 helped me lose more than 100 lbs. While I had an excellent experience with no complications, it left behind a lot of loose, hanging, unsightly and embarrassing skin. While I now had a much healthier body and had gone from a size 22 to a 10, mentally I couldn't fully move on.In 2007 I began interviewing plastic surgeons to help me complete my journey. Within a few minutes of talking with Dr. Katzen I felt a peace that he was the person I had been seeking to work with. His heartfelt kindness and sincere caring are unmatched. His office staff has always worked very hard to get questions answered and resolve any issues in a timely and friendly manner.I have since had my lower body lift and am amazed with my results. I am currently a size 6 and finally feel like me. I have a few procedures yet to complete, but with Dr. Katzen's help, incredible skill and attention to detail, I am well on my way to being the wife and mommy I was meant to be. I have truly been blessed."
~ Jennifer C.
---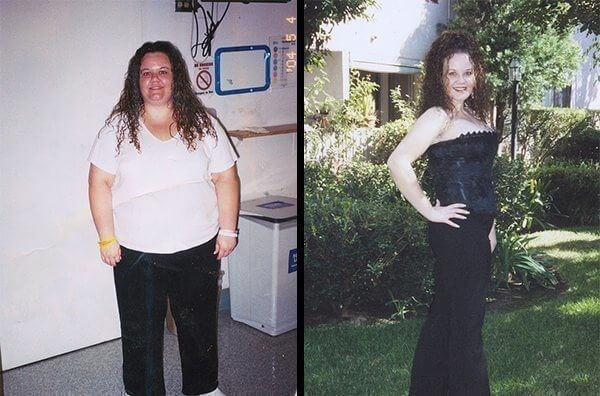 "Bariatric surgery was the biggest decision I made in my life, I chose weight loss surgery to save my life. Little did I know that was just the beginning. I knew I would need reconstructive surgery but I had no idea the journey ahead. I knew recovery would be difficult, but I would do it a million times over thanks to Dr. Katzen. He gave me the body I've wanted since I was 12 years old. His knowledge and sensitivity took away all my fears of reconstructive surgery. Also, he has the most amazing bedside manner of anyone in the world. After every surgery, I awoke to him holding my hand and comforting me saying that I was okay and how surgery was successful. Not only is he an excellent surgeon, he is an excellent human being. He's kind and sweet, sensitive, good and genuine. Bariatric surgery saved my life, but Dr. Katzen gave me a new life I never thought possible. For this, I am forever grateful to him."
~ Jennifer D.
---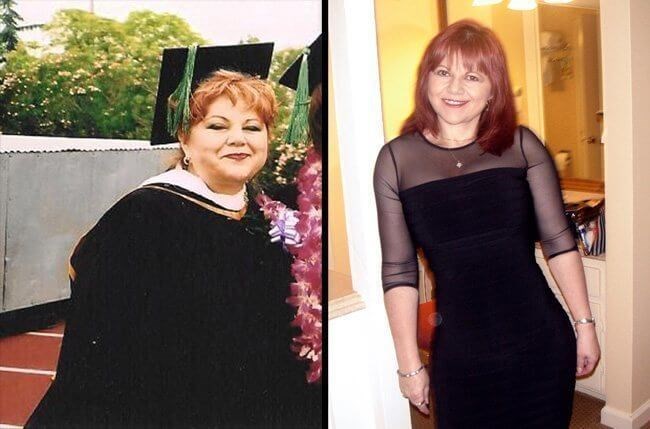 "Two years ago I had gastric bypass and lost over 170 lbs. It gave me back my health but I still felt self-conscious and that my total journey was incomplete because I had so much excess skin on my abdomen, legs, arms and chest. I knew I was going to have to undergo major plastic surgery and as soon as I met Dr. Katzen I knew I had found my surgeon. I instantly trusted him; he was kind, straightforward and answered every one of my questions.Dr. Katzen's staff is also fabulous. I do not live in California and traveled from out of state to have my surgeries. Everyone in his office was extremely helpful and patient in answering all of my annoying requests and questions.As far as the results, I had an abdominoplasty, brachioplasty, thigh lift and breast lift/augmentation in October of 2006 and couldn't be happier. I think the pictures speak for themselves. I still can't believe this body is mine and keep pinching myself every time I look in the mirror. I am truly grateful. THANKS for everything!"
~ Jennifer L.
---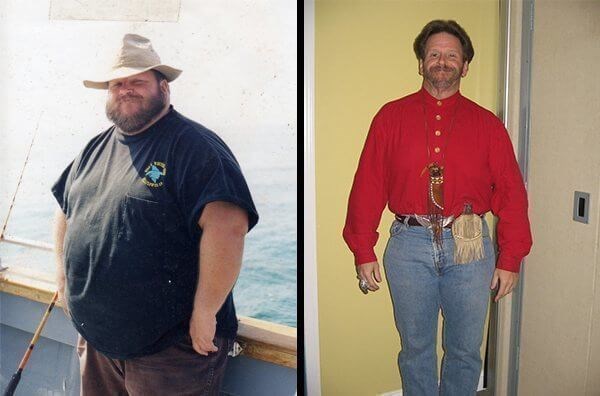 "I had gastric bypass surgery by Dr. Fobi in 2002 when I was at a weight of 375 pounds. I functioned daily at my job of more than 20 years always standing and never stationary. Because of health problems I sought out help for my weight with Dr. Fobi. I wanted to live….and live a better quality of life. After having gastric bypass surgery I started losing weight rapidly. In six months I lost 120 pounds. In two years I lost a total of 210 pounds (I shrunk).Dr. Katzen and I met in February 2005 and at that time we started planning my reconstructive surgery. I had my tummy tuck on May 25, 2006. I now look and feel tight. Dr. Katzen did a great job making me flat and tight. I could not be happier with my results!!! Thanks Doc!!!!"
~ John W.
---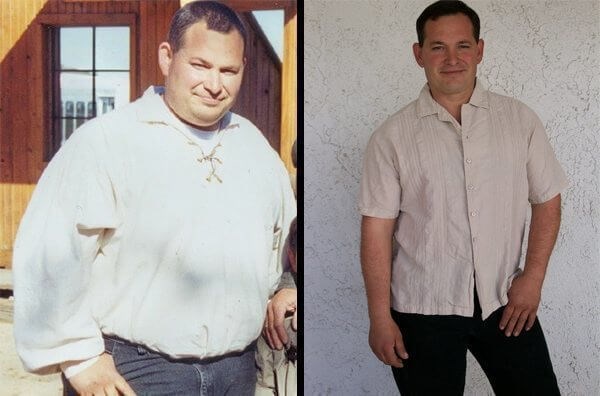 "Gastric bypass surgery has changed my life in many ways, but most importantly for me has been the increase in energy and the freedom to participate in any activities that I want. Plastic surgery has helped me immensely with my self esteem and has given me the closure I needed of being ashamed and embarrassed with myself. Even after weight lost, I still had unsightly sagging skin and painful skin rashes that affected me in being able to completely be satisfied with myself.The best part of being a post op is being able to share my experience with others and hopefully give them the motivation and lessen the fear they might have in going through what I did."
~ Jozef K.
---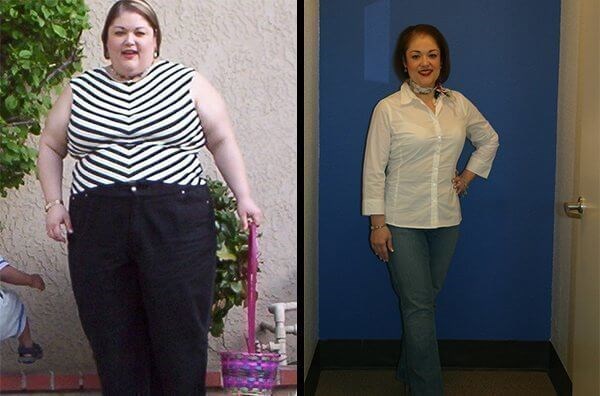 "I had weight loss surgery in July of 2004 at Cedar's Sinai Hospital with Dr. Khalili. My highest weight was 315 pounds. I had several complications due to the excess weight includes, high blood pressure, diabetes, sleep apnea, infertility, and depression. Since my weight loss surgery, I have lost a total of 180 pounds. 140 pounds was in the first 18 months after surgery and I was left with unsightly and uncomfortable hanging skin. That's when I decided to see Dr. Katzen. As with weight loss surgery, I did my research. I consulted with 3 other surgeons prior to doctor Katzen and visited various websites in search of the right surgeon to meet my needs. Some told me that I was far beyond what plastic surgery could fix. And other's told me that they could help me with the loose skin, but they didn't have experience with WLS patients. When I saw Dr. Katzen, he was like a breath of fresh air. I was already discouraged about having surgery done, so I was so happy and excited to hear how familiar and experienced Dr. Katzen is with WLS patients. He talked with me, not at me, and made me feel at ease. He understood my concerns and truly listened to me with concern. I felt like I was with a long family friend, and I trusted him with my life. On November 11th, 2005, I had a circumferential body lift. Dr. Katzen removed approximately 20 pounds of excess skin and fat around my body and thighs and continued to loose another 10 pounds on my own. This makes my total weight loss of 180 pounds — GONE FOREVER!! I went from originally wearing a plus size 30/32 to now wearing a petite size 2.I am a new woman now. I have self confidence that I never knew was in me. I feel great, I like looking in mirror now, and shopping for clothes is the funnest thing I love to do! I am so grateful and completely happy with how Dr. Katzen has taken care of me. He truly understood my needs, and gave me the results that I always believed could never happen. Thank you Dr. Katzen!!"
~ Julie S.
---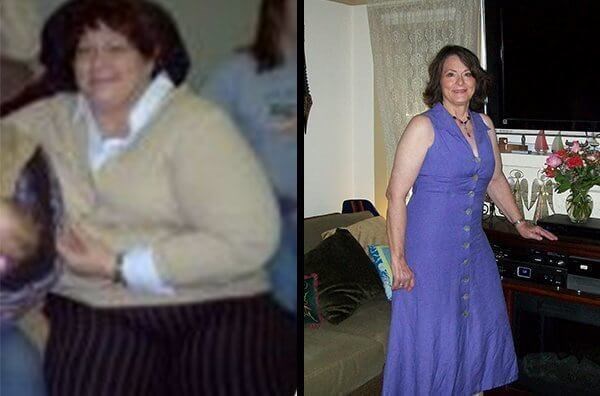 "This is from Kate reporting with incredible amazement at the ease, comfort and lack of fear I received from the professionals beginning with preoperative office appointments to the nurses, anesthesiologist and Dr Katzen who even won over my husband who with me was reluctant to adventure into another surgery. As for the outcome of the repair of my abdominal hernia and tummy tuck, I healed beautifully without a single negative event. I fully knew and was prepared to do the right things every step of the way. Today nearly six weeks later, I no longer suffer daily nausea and abdominal cramping– not even needing to use laxatives and stool softeners. For the first time in over 4-yrs since my bariatric bypass, I can now 'burp' and 'oh what a relief it is'. And of course, I must not forget to mention that I have no further problems with a 'hangover the waist bulging' making my clothes fit much better. Thanks again for the individual attention and care, it meant a lot to me."
~ Kate S.
---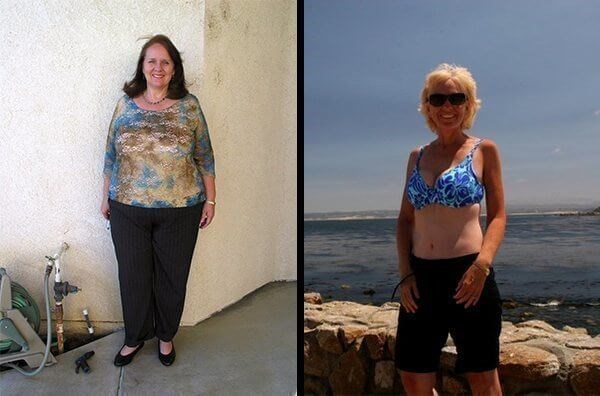 "Dr. Katzen is an awesome doctor in every way. I recently had the first of two surgeries (upper body lift – brachioplasty, breast lift with augmentation, lower face/neck lift). Less than four weeks after my extensive 10-hour surgery I scheduled my lower body lift with Dr. Katzen for March 2009. I wouldn't consider going to anyone else. He is incredibly talented, compassionate, and the best in every way. My research on-line before my first procedure made me believe that Dr. Katzen was the surgeon for me which was only confirmed after visiting another 6 doctors. At my first seminar that I attended of Dr. Katzen's, one former patient said, "Bariatric surgery made me feel human again…Dr. Katzen made me feel female again." That's exactly how I sum up my experience. My breasts are beautiful and full, not like the limp 90 year-old looking ones I had after my 115 lb. weight loss. I am looking forward to wearing sleeveless tops next summer and having cleavage again! Dr. Katzen and his staff are "lifesavers"!"
~ Kathie L.
---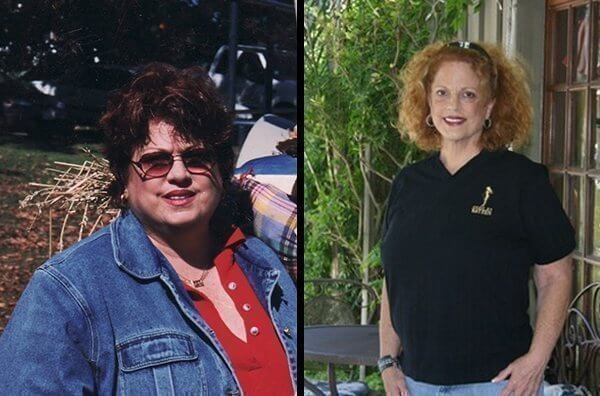 "I interviewed with 4 plastic surgeons before coming across Dr. Katzen. I decided to choose Dr. Katzen because of his experience and bedside manner. Dr. Katzen made me feel like I was his only patient.Dr. Katzen will spend as much time with you as you need until you are satisfied, you never feel rushed. He is as excited about the results as you are.I'm coming back for Dr. Katzen to do two more surgeries on me.
I love my "Body By Katzen"!
~ Kathy M.
---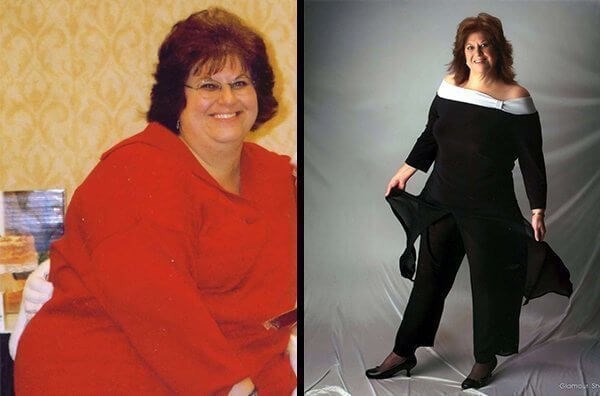 "Dr Katzen did a fantastic job of removing my apron, lumps and the bags on my thighs after I had lost 100 # after gastric bypass surgery. For the first time since I was a young girl I can now tuck in my shirt. Dr Katzen is wonderful and skilled surgeon. A true delight and joy to work with. I am glad I trusted my body to him to improve my appearance. I would use him again and highly recommend him to others."
~ Kathy T.
---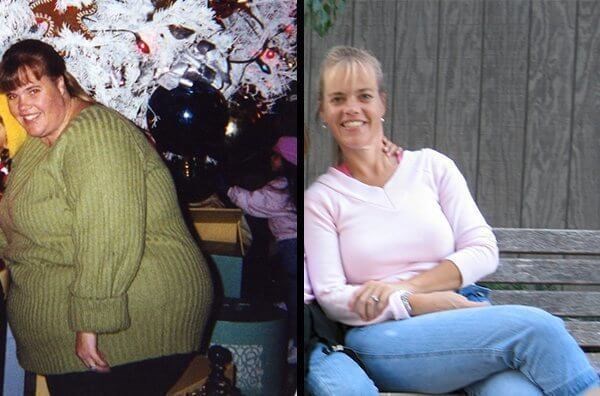 "I am very proud and honored to say that I have been a patient of Dr. Katzen for nearly two years. The dramatic process of extreme weight loss and rediscovery of your body is one that requires a lot of caring and support as well as trust and confidence from the professionals that you choose to help you through this journey. I was very fortunate to have found all of those qualities in Dr. Katzen. I had a very difficult recovery from my Gastric Bypass (4/29/03) and did not have much desire to subject myself to more medical procedures. However, I am so thankful that I forged ahead and consulted with Dr. Katzen, hoping that the completion of my weight loss journey would be an easy, less painful experience than my bypass.I can tell you, after three procedures with Dr. Katzen over a six-month period of time, it was not easy, and there was pain, but I always knew I was safe and in the hands of someone who truly cared for me. His skill as a surgeon goes without saying, but it is his ability to make his patients feel at ease and as if they are the only one in the world at that moment, is invaluable. As an obese person, I always felt ugly, guilty and anxious when seeing a doctor. Now, thanks to Dr. Katzen I have a renewed faith in the medical profession.
No one can ever prepare a person for all of the changes that you go through as a bariatric patient, but you can be smart and responsible about the decisions you make. I am fortunate to say that I was and by being so, I have had the opportunity to not only feel comfortable in my own skin, but have made a true friendship with a very special surgeon who has the ability to always make me feel special and beautiful. Thank you Dr. Katzen for everything you have done for me and know that I will faithfully support your vision as long as you are practicing."
~ Katie B.
---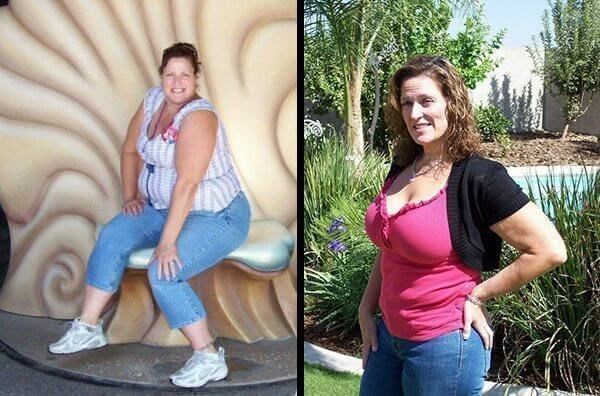 "The first step is the hardest. After losing over 85 lbs I was left with what I called a Jabba the Hut belly. No matter how much more weight I would lose this tummy wasn't going anywhere. I felt that I looked worse now then when I was heavy because of the skin. So my husband and I went to a seminar of Dr. Katzen's. We sat and listened to all the testimonials, listening to the amazing stories. All sounding too good to be true, afterwards we had a consultation. This was the first time I would be having to show this tummy to anyone, let me tell you it was scary, But Dr. K was very professional, made me feel at ease. He listened to what I had to say, what I hoped to achieve and then told me what he thought he could do for me. He explained in detail the risks and I must have asked 110 questions and he answered each and every one of them.My husband and I left there with a great feeling, but since we had 2 other consults already booked we felt we should go to those. We went to them and found ourselves back at Dr. Katzen's office booking my Anchor tummy tuck and breast augmentation.
Dr. Katzen gave me something I have never had before, a flat stomach and a renewed sense of self confidence. I now stand in front of the mirror that I used to avoid and can't believe that it's me with a flat tummy, something I have only dreamed of before. Dr. K is amazing in what he does.
I highly recommend Dr Katzen to anyone considering plastic surgery. He and his whole staff are awesome."
~ Kelly M.
---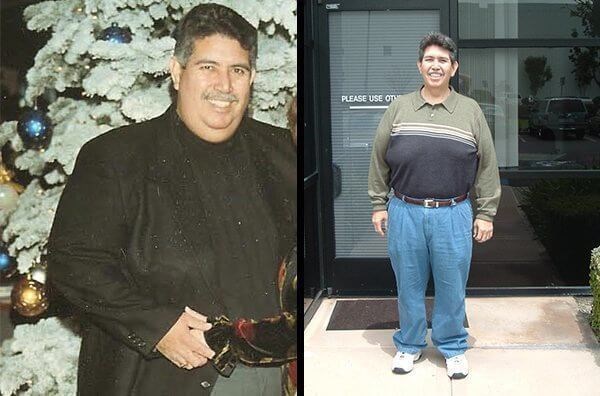 "I met Dr. Katzen about three years ago when did the first of several procedures for my step-sister. He greeted me very warmly as if he had known me all of his life. At each of the procedures I had contact with Dr. Katzen, and his bedside manner was excellent. When it was time for me to have my "Tummy Tuck" there was no question in my mind who would be the surgeon for my procedure. Dr. Katzen was very professional through every stage of the process. After my Tummy Tuck last February he spent no less than 30 minutes (in the hospital) with my wife and me, answering all of our questions.He has surrounded himself with a professional support staff, which is important to me. They cleared the procedure with my insurance company with no problems what so ever.
I would recommend Dr. Katzen to anyone in need of his services."
~ Ken D.
---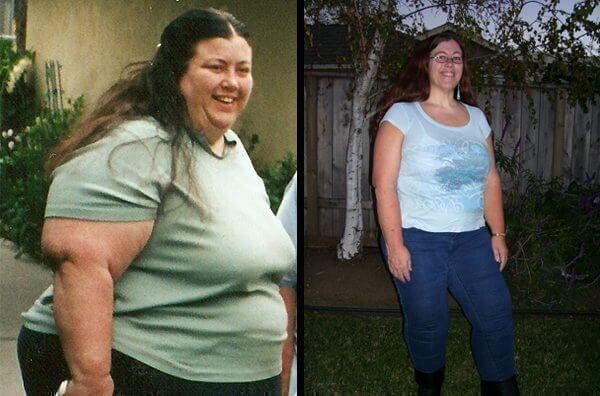 "I had consults with a couple of local plastic surgeons, but they were not familiar with the post-bariatric needs/issues. And they weren't interested in trying to get insurance reimbursement. After doing some research on OH, I gave Dr. Katzen's office a call and went in for a consult, even though his office is about 180 miles from my house. My mom went with me, sort of as an unofficial secretary. We got there kind of early and the office wasn't open yet, then here comes this young guy down the hall, opens the office and lets us in. He even found the paperwork that I needed to start filling out. Yup, it was Dr. Katzen. This made me feel very confident and cared about. So we went over all the procedures I wanted to get done. Lower body lift, inner thighs, breast lift, and upper arms. He was able to show me how much skin he could remove. He answered all my questions, with mom writing everything down. He took as much time as I needed, I didn't feel rushed at all, like I was his only patient or something. And he was more than willing to ask for pre-approval from my insurance. It's quite a packet that gets submitted, all the aches, rashes, problems the excess skin causes. And the pictures. Scary pictures. Anyway, insurance approved a hernia repair and the skin removal from my belly.I opted to self pay for the rest of the body lift. Had my LBL/hernia repair on Sept. 2, 2005. The operation took about 8 hours, removed 15 lbs. of skin, and there were about 1,000 stitches between all the layers/closing up. He used "superglue" to close up the outermost layer. It held up well, and left a very smooth scar. Dr. Katzen had warned me about the hospital food, so I was prepared with protein bars. Some things on the meal trays were ok, other things were totally inappropriate (apple pie, coffee). Dr. Katzen came to check on me every day, I was there 3 nights. After discharge and my first post-op visit, I went back home.
Dr. Katzen didn't want me to have to make unnessessary trips for office visits, so I was able to email my drain totals to his office (Ruth, you're awesome). When a drain total got below a certain point and could come out, we set up an appointment. This worked out really well. I started out with 4 drains. It took a long time for them to get to the point where they could come out. 3 were in for 62 days (but who's counting). Dr. Katzen explained that it was better to keep them in than pull them early and risk developing a seroma that would have to be drained with a needle a couple of times per week. He's very easy to talk with, put me at ease right away. I feel that we've developed a very good doctor-patient rapport, and I'm looking forward to stage 2, the inner thighs, in January. Then the breast lift, then the "batwings". Guess I'll have a "Body by Katzen" by then."
~ Lisa H.
---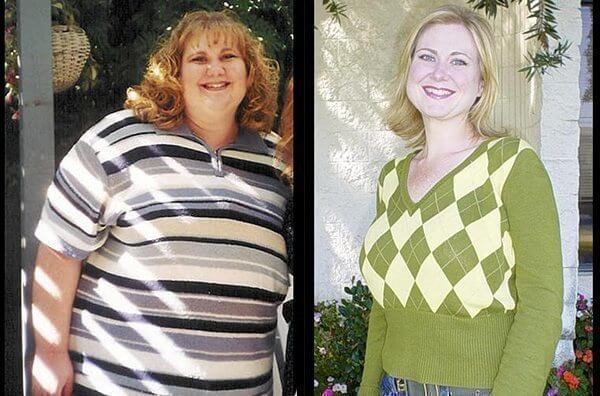 "So, how do you get to be 393lbs and not play professional football? I also forgot to say that I was a 22 year old woman. I made the decision to have gastric bypass surgery and have not been the same person ever since. After losing 248lbs in a short period of time I found myself with a BIG problem, way too much skin." I was referred to this doctor that turned out to be a saint, his name is Dr. Katzen. I have had a number of surgeries and lost over 18 – 20 pounds of skin. You know about 80 quarter pounders. The procedures include; Breast lift with augmentation and implants, Brachioplasty (upper arm lift) and a Circumferential Body Lift. I still have one more procedure left, a Thigh Lift. I would not think of going any where else but to Dr. Katzen.Why Dr. Katzen? He is an intelligent, patient and caring doctor that makes you feel like you are his only patient in life. He is a tireless professional that you can call in the middle of the night when you are in pain. He never has a bad day when it comes to dealing with patients. He said he would make me a new person and he did. It is nice to turn heads.
Since going though all of this I have made the second most important decision of my life. I got married to the man of my dreams. I told Dr. Katzen that without what he has done for me that I would not have had the confidence to fall in love and open myself up. He gave me that confidence.
I said earlier that I see Dr. Katzen as a saint and you will too after spending time with him."
~ Lisa S.
---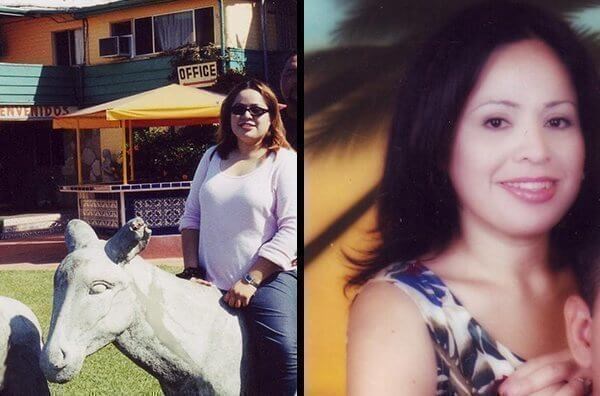 "I had bariatric surgery with Dr. Milton Owens almost two years ago. I've lost over 120 pounds. I had some sagging skin in my abdomen and decided to have reconstructive surgery. Dr. Tim Katzen did a tummy tuck on me and I feel great. I am extremely pleased with the results. Dr. Katzen is a highly recommended doctor."
~ Lorena A.
---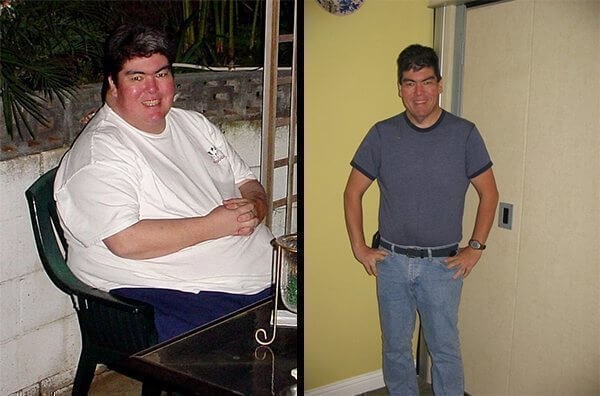 "Life is a journey that most of all take for granted until a life-altering experience comes into our lives. I had to make a choice and have bariatric surgery on my 40th birthday in 2004, not only for my health – I wanted the next half of my life to be a better one. Although gastric bypass was not an easy decision or road to take, losing 240 pounds isn't a journey to take lightly (sorry the pun). With the help of Dr. Katzen, the step to have the circumferential body lift in July 2006 was something I had to do to make me more complete as a person. There have been a few bumps in the road since my body lift, but I've come to the conclusion that it has changed my life for the better. I have a few more steps to take on the surgery highway and the road of life, and I've learned that in life's journey, the decision begins with me but with Dr. Katzen on your side – his higher standards & expertise will make this journey a better one. So … thank you so, so much in making my dreams come true and believing in me. I owe you my life!"
~ Michael S.
---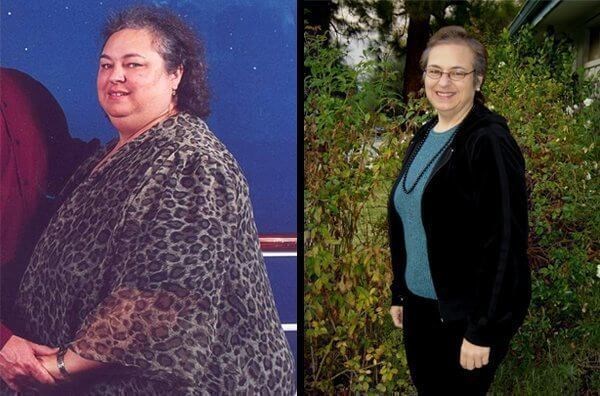 "Dr. Katzen explained the procedure completely to me and answered all questions. He took his time with me and I did not feel rushed what so ever. I had surgery on Dec. 9, 2005. He did a lower body lift along with liposuction on thighs. I spent 4 days in the hospital. I had an On-Q pain pump put in at surgery time. This made a major difference in my recover. This pump delivered a constant line of local anesthetic (a pain numbing medication) and delivers it through a small specially-designed tube directly into the surgical incision site. The medication is delivered continuously and slowly for up to five days after surgery. When I checked out of the hospital Dr. Katzen re-filled the pain pump. So I had another 5 days of constant pain control without the narcotic effects of oral pills. I have visited Dr. Katzen every 7 days since surgery. He has been available via phone the entire time. I have found his office to be helpful and informative. Moreover very understanding of the emotions and physical needs post surgical patient."
~ Monica G.
---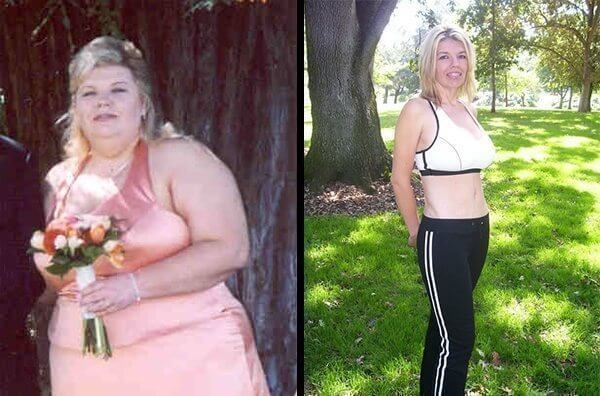 "After losing 200 lbs., I was left with multiple layers of hanging skin. Dr Katzen has taken my body and sculpted it into something I thought I would only have in my dreams. He is the most amazing, talented surgeon and I recommend him to everyone!"
~ Rhonda G.
---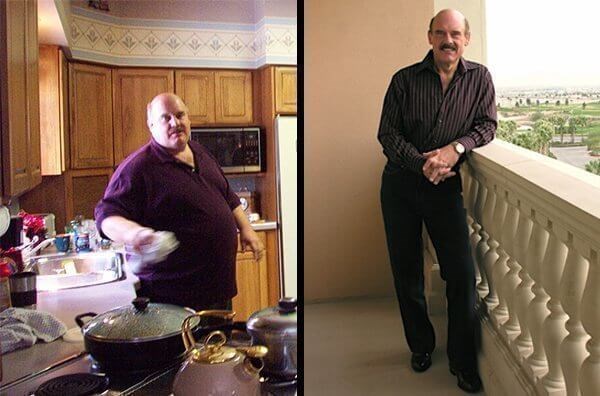 "As one who first-assisted on many plastic facial and Reconstructive procedures in the early 70¹s at the National Naval Medical Center in Bethesda, Md., I feel I can say with a level of assurance, Dr. Katzen's skill level, dedication to his patients and the "art" of medicine is without peer."
~ Rockne W.
---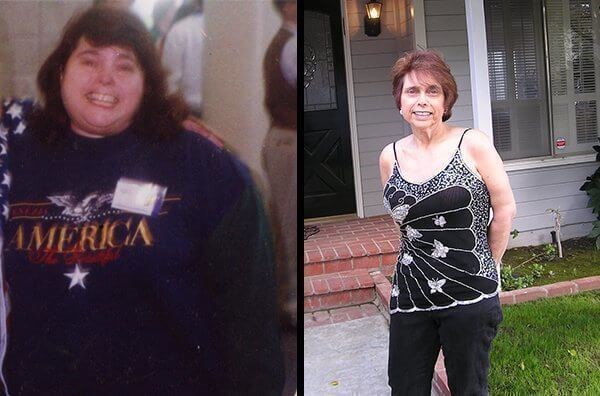 "My weight loss surgery was at UCLA in February 1997. My highest weight on the day of surgery was 270. Today, 9 years later I weigh 125 lbs. I went from a size 26 to a size 4. Losing weight was the easy part however, just last year Dr. Katzen made me feel young and beautiful again. I had my arms done and a breast reduction. I am 57 years old but I feel like I am a teenager. Having all the hanging fat and skin removed from my arms was like a gift from God. Dr. Katzen and his wonderful team made me feel young and sexy for the first time in my life. Dr. Katzen changed my life and I will be eternally grateful."
~ Sandy K.
---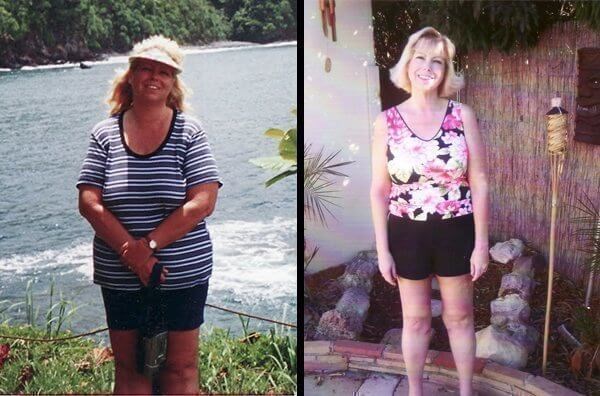 "After losing 120 lbs. following gastric bypass surgery in April 2005, I was left with a lot of excess skin especially on my thighs. This left me feeling self conscience and I knew I wanted thigh surgery. I began researching plastic surgeons that specialize in formerly obese patients in order to get the best results possible. I was no stranger to plastic surgery as I have had previous surgeries by another surgeon but did not feel his support of my decision to have my thighs lifted. He felt the scar was not worth the end result. But I knew that I still wanted the thigh surgery as I felt nothing, even scars, would look as bad as my thighs looked.After a lot of research, especially on Obesity Help's website, I found Dr. Katzen. I immediately made an appointment for a thigh lift consult and during my consult with Dr. Katzen, I knew I had found the perfect surgeon for my thigh lift surgery. He was extremely knowledgeable, kind, compassionate and he spent a lot of time answering my questions and concerns.
One of my concerns was of scars as I had a very red and ropey scar on my arm from a previous arm lift surgery. Dr. Katzen put my mind to ease and even offered to revise the scar during the thigh lift surgery. Wow, I was impressed! I was also impressed with his office staff as they were also very kind and knowledgeable.
Dr. Katzen performed my medial thigh lift surgery on 10/26/06 and he also revised the previous scar on my arm. Dr. Katzen is indeed an excellent and skilled surgeon! The scars on my thighs look great, not red and ropey, and the revision of my previous arm scar looks awesome.
Dr. Katzen is definitely an artist and expert in his field of practice. I now can't wait for summer next year so I can wear shorts and swimsuits again without feeling so miserably self conscience. I have so much gratitude to Dr. Katzen and feel so fortunate to have had him as my surgeon. I highly recommend Dr. Katzen to anyone considering plastic surgery. He is the BEST!"
~ Sheila M.
---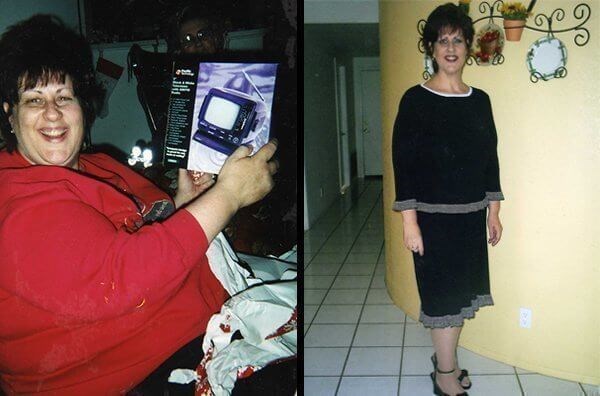 "First of all for anyone who has any doubts about plastic surgery just know that by picking Dr. Katzen is your first correct step. I wish Dr. Katzen was my Dr. for everything. There isn't a nicer Dr. on earth. He has the best bedside manner and your safety is his first priority. Gastric bypass has changed my life in so many ways. Losing all the weight has improved my overall health ten fold and beyond. It has just made me a happier healthier person.Plastic surgery has helped me become the person I want to be. I had 11 lbs of skin on my stomach that Dr. Katzen removed in June 2005 and it has really changed my life. I'm not so self conscious any longer and clothes fit so much better. I couldn't be in better hands."
~ Shelley S.
---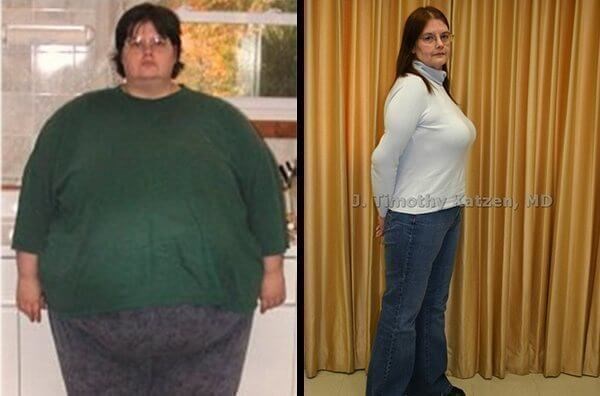 "Dr. Katzen is one of the kindest people you would want to meet. He has an extensive knowledge of the special needs and conditions of bariatric patients. This, combined with his superior surgical skills and kind bedside manner, results in a surgeon of the highest caliber. He has a wonderful team, both in the office and the associated professionals that he uses to complete your care. I have had several procedures done by him and would not hesitate to refer anyone to him."
~ Sherri C.
---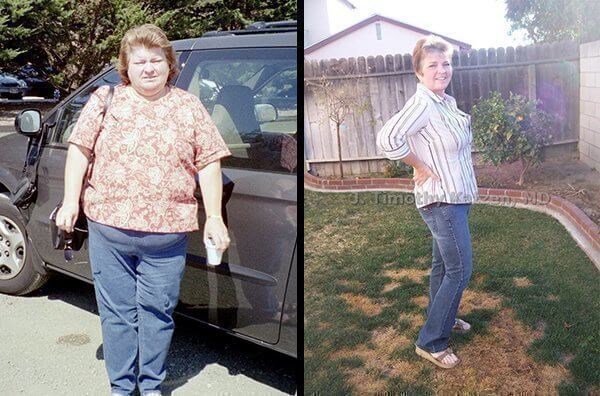 "I was first introduced to Dr. Timothy Katzen at a support group meeting for Chapman Center for Obesity. He spoke about the possible need or desire for plastic surgery after weight loss. At that time, I was just beginning my journey, but after a loss of 100 pounds, I felt like it was necessary for me to go forward and have excess skin removed.From the first consultation meeting at Dr. Katzen's office, I was very at ease and Dr. Katzen explained and answered all my questions. He made me feel very comfortable in such an awkward (to me anyways) situation. I proceeded with three surgeries. I had a neck lift, tummy tuck, torso and an arm lift. It was a journey, with all 3 surgeries, but a road well taken.Thank you so much for your care and concerns, and making me feel great about myself."
~ Tena M.
---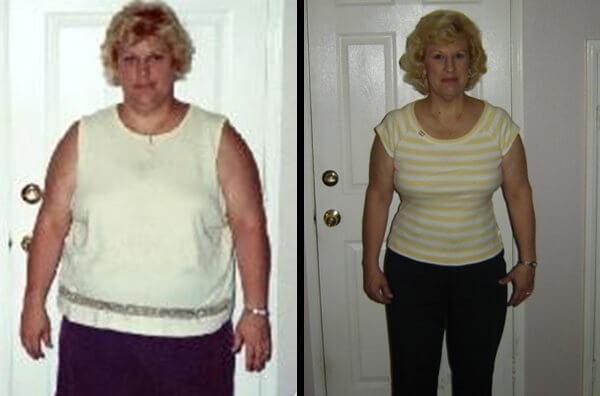 "I had gastric bypass surgery in December 2003 and lost 90 lbs. I had a lot of excess skin and the issues that result from it. I consulted a couple of plastic surgeons before meeting with Dr. Katzen. From the moment I met Dr. Katzen, I knew he was the plastic surgeon that I wanted to help me continue my journey to reshape my body after my dramatic weight loss. He is one of the kindest people you will ever meet and he makes you feel that you and your health and safety, are the most important thing to him. He has an excellent bedside manner and exceptional surgical skills. I feel his results are amazing. You can tell that he is proud of his work and enjoys giving his patients the desired results we deserve after our weight loss success. His appointments are never rushed and you have his full attention at each meeting. He gladly answers all questions and makes you feel like his most important patient.He is one of the kindest people you will ever meet and he makes you feel that you and your health and safety, are the most important thing to him. He has an excellent bedside manner and exceptional surgical skills. I feel his results are amazing. You can tell that he is proud of his work and enjoys giving his patients the desired results we deserve after our weight loss success. His appointments are never rushed and you have his full attention at each meeting. He gladly answers all questions and makes you feel like his most important patient.
I had a circumferential body lift and medial thigh lift 11/29/06, and am very pleased with the results. A total of 28 lbs. was removed.
My results are more amazing than I could have imagined. I am planning on more surgery with Dr. Katzen to continue my transformation.
Thank you Dr. Katzen for believing in me and making my dream of a skinny me come true."
~ Vickie W.
---

"Dr. Katzen is wonderful. I have truly enjoyed working with him. He is arguably one of the most talented, kindest and caring doctors I have ever met. Dr. Katzen has changed my life in such a positive way. My self-esteem is high and now I can wear clothes that I would never have imagined wearing.I walk with my head up high instead of hanging low, self-conscience of what I use to look like. Lap-band helped save my life, but Dr. Katzen made me feel excited about living my life. For the first time in my life I feel beautiful. I love showing off my new body. I show off my incision/scars too without hesitation. I was so impressed that Dr. Katzen called me back instead of his staff whenever I had questions or concerns. His bedside manner is exceptional. You don't find too many doctors like that. I brag about Dr. Katzen all the time! I can't THANK HIM enough for changing my life!!!"
~ Angela T.
---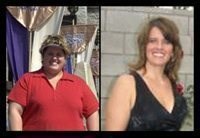 "First of all let me say "I love this man". He is such a courteous and caring doctor. He listened to me completely every single time I saw him and he always answered all my questions with sincerity. I knew from the first time I met with him that he was going to be the surgeon for me. I do have to agree that I had to put up with some very aggrevating office staff early on, but was assured by Dr. Katzen that things had been taken care of and that the new staff would take care of me.That being said Jane and Desiree were always super helpful and very nice. You are in good hands with this doctor, he even called in a prescription himself on a Saturday for me when his office was closed because I had his perosnal cell phone. I went in with an ugly saggy body that was ravaged by years of obesity and I came out of this with a body and a butt that is crazy as hell. Thank you Dr. Katzen for caring for us post bariatric patients and taking such good care of me. On a side note it was interesting that he is a fellow scuba diver like me and we tend to be friendly and happy from my experience."
~ Angelique R.
---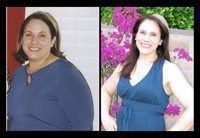 "In May 2003, I had gastric bypass surgery and lost 110 lbs. The surgery gave me the opportunity to, in essence, "make a fresh start" in living a healthier life. It's been four years since my surgery and I've been able to maintain my weight; however, no matter how much I exercised, certain areas of my body just didn't shrink up the way I had hoped. So, in 2006, I began the process of interviewing surgeons for a thigh and butt lift. I consulted with a couple of surgeons that were referred by trusted individuals.While I believed them to be excellent surgeons, neither of them performed very many thigh and butt lifts and I left their offices feeling very unsure in choosing them. I obtained Dr. Katzen's name from Obesityhelp.com. What drew me to consult with him was the fact that he has made post bariatric surgery an integral part of his practice. Still, without that "word of mouth" recommendation, I was still a bit apprehensive. As I sat in the office waiting for my consultation, I had the opportunity to meet some of Dr. Katzen's patients who were there for either follow-ups or consultations for additional surgeries. My anxieties started to subside as they spoke of him with such high regard.Once I met with Dr. Katzen and we spoke for a while, I knew I had found the right surgeon. He addressed my concerns giving me options as to placement of surgical incisions, took the time to sit down and show me before and after pictures of his patients and answered all my questions.
In October 2006, Dr. Katzen performed a thigh and butt lift, removing 10 lbs. of excess skin. This has given me the confidence to wear dresses, skirts, shorts and, dare I say it, a swimsuit! I am very happy with the results of my surgery and plan to have Dr. Katzen perform additional surgeries in the coming year."
~Anna Maria G.
---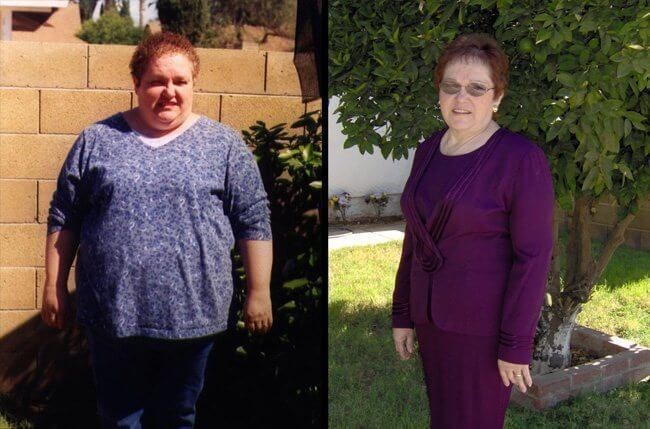 "Once upon a time, (April 2002 to be exact), I had my gastric by-pass done in the land of heat and sun (Arizona!). I started this fantasy (or was it a nightmare?) weighing in at 285 pounds. But after much shedding of the pounds I lost 115 pounds! But alas! What was this hanging around my waist? 3 flat tires!!! Or the equivalent thereof! I contacted some local surgeons, and they all said "I don't do insurance!" or "You need to loose 40 more pounds!" That is when Obesityhelp.com stepped in with an e-mail telling me of this surgeon that works with your insurance and he was actually speaking at a seminar in Las Vegas! So I took the plunge and had my consultation with Dr. Katzen in July of 2006. When he came charging in the room in his noble white coat (forget the white horse!) and talked to me and showed me what he could do and that my 3 flat tires could all be gone, I knew I had been rescued! After a few battles of woe with the insurance (no, they didn't cover it!) and other problems getting it off the ground, I had my tummy tuck (flat tire removal) and inner thigh reduction (elephant skin removed!) performed on January 25, 2007.My road to recovery wasn't without pitfalls, it took a lot longer to heal and my body rejected some of the stitches, and at times it looked like my body lost the battle, but after 5 months, it finally is healing up! He took my mountains of flat tires (18 pounds worth) and I lost an additional 12 pounds post surgery! And my husband loves that my mountains are gone, so he can now see the lovely twin hills!! So now I'll ride off into the sunset, saying…"When can I get my arms done?" and "We lived happily ever after!"
~ Barbra S.
---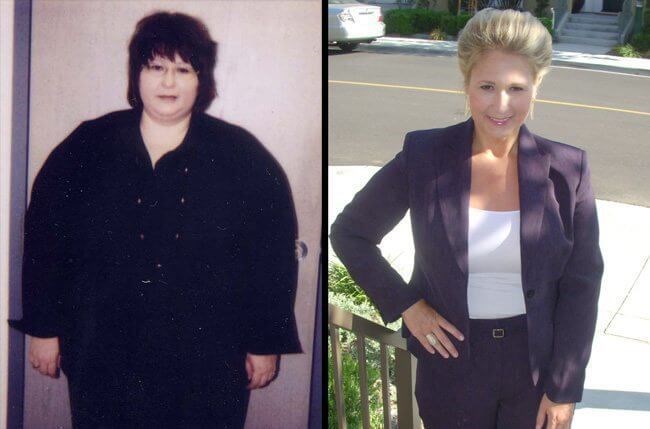 "Once upon a time there was a little girl named Cindy. Her name was really Catherine but everyone called her Cathy, which she did not like because it sounded too much like "fatty." Cindy sounded like "slim" and "thin;" so, Cathy became Cindy. Every night Cindy would crawl into bed and pray that when she awoke, she would look like all the other children. "Please, God, let me be thin like everyone else." Every morning Cindy would wake up and find that nothing had changed. She would have to face another humiliating day in the First Grade. "Moooooo." shouted the boys as they grabbed a hold of their desks and shook them when Cindy walked down the aisle to her seat in the classroom. Escaping from the cruel children meant that lunch and recess were to be spent hiding in the girls' bathroom. Cindy spent many years hiding and praying until her Fairy Godfather appeared.On December 26th 2002 I had a gastric bypass and lost over 150-lbs., but I was still hiding and praying to look normal like other women. I wanted to wear sleeveless shirts, shorts and a bathing suit; clothing that most take for granted until they have to contend with tucking in massive amounts of skin. With over 50 pounds of loose skin hanging from my body, it seemed that the life I wanted was always just out of reach. When was that Fairy Godfather going to appear?
On May 10th 2007, after interviewing several plastic surgeons, I finally met Dr. Katzen, my "Fairy Godfather." He was very professional and immediately put me at ease. He took his time to educate me on the different procedures available. I was very impressed by his knowledge as well as his character. It was then that I started the process of removing the excessive skin from my thighs, stomach, arms and breasts. Dr. Katzen and his wonderful staff gently held my hand through eight months of reconstructive surgery.
On May 20th 2008 I am now able to say that my prayers were finally heard, and I now have an opportunity to live the life I've always dreamed of living. Dr. Katzen is a living, breathing, walking Angel on this Earth. He sees what most cannot. When he looked at my misshapen body, ravaged by years of morbid obesity, he saw the finished product already standing there. Dr. Katzen is more than a surgeon. He is an artist, a creator, an architect who designs miracles. I'm eternally grateful to him and his gifted skills."
~ Catherine D.
---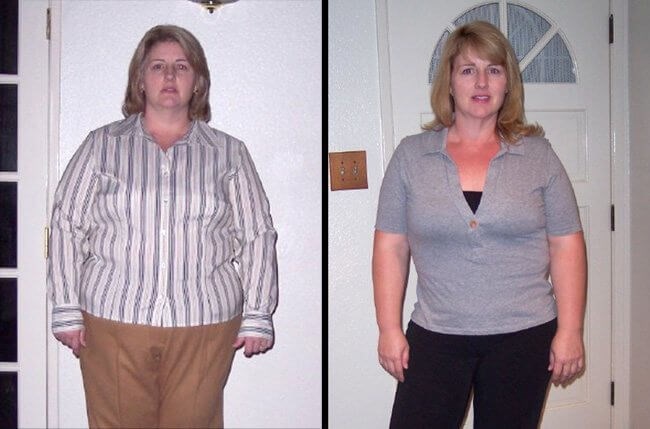 Bariatric Surgery Date: February 19, 2004: "Had laprascopic surgery with Dr. Fobi's office at Tri-City Hospital. Everything went well and was up and back to work in about 10 days. I just recently had my 3 year exam and I am in excellent health. All of my bloodwork came back great! I take my vitamins every day as instructed. People tell me that I look 10 years younger. My co-workers always tell me what a difference the surgery made. Everyone has been very supportive."Body and Thigh Lift Surgery: September 2005: "Body and thigh lift surgery with Dr. Katzen was definitely needed. The surgery went very well and recovered quickly. Scarring is minimal and Dr. Katzen thought I healed very well. He removed 12 lbs. of excess skin from my middle and thighs. The surgery made a huge difference in how my clothes fit. I went back to work in about 2-1/2 weeks. I chose the pain pump and was very happy that I did. I had minimal discomfort and didn't even need to take pain medication once I was home from the hospital. I followed Dr.'s orders to the letter and walked as much as possible."Arm Lift Surgery: Febuary 2006: "Always hated my arms and hated them even more when I had extra sagging skin. The surgery scar is from my elbow down my arm to about my bra line on each side. Dr. Katzen took 7 lbs. of skin off and they look great. Very minor scarring that is hardly noticeable. This surgery was done at an outpatient office so I was home the same afternoon. The facility was wonderful and couldn't have asked for a better experience. My biggest problem was that I couldn't bend my arms for quite a few days so had to rely on family to do a lot for me. My daughter fed me popcorn while I recuperated so she thought it was fun!" "My experience with Dr. Katzen and his staff has been excellent. I have been seen at both the Beverly Hills and Hawaiian Gardens offices. Everyone has been friendly and helpful."
~ Christine R.
---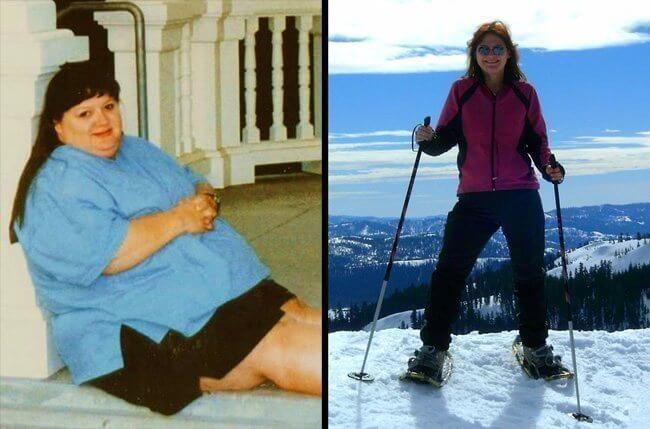 "I first met Dr. Katzen at an Obesity Help Convention. After interviewing several surgeons I was most impressed with Dr. Katzen's demeanor. Although I saw how kind he was with potential patients what caught my eye was how loving he was towards his wife and child. I chose Dr. Katzen not only for his humble, kind and compassionate bedside manner but also for his experience and extensive knowledge of the issues unique to post gastric bypass patients. Furthermore, I am also one of Jehovah's Witnesses and do not accept blood transfusions, Dr. Katzen fully respects my beliefs knowing full well the risks involved with taking me on as a patient.So far I have had a circumferential body lift and a thigh lift. My recovery has been difficult and longer then I hoped. Dr. Katzen and his staff have been kind to explain and ease my fears, on this journey to redefine me. Dr. Katzen could look at my body and envision the beauty within. I am very grateful that Dr. Katzen and his staff truly care not only during surgery but also during my times of recovery. The emotional support has been invaluable."
~ Colline W.
---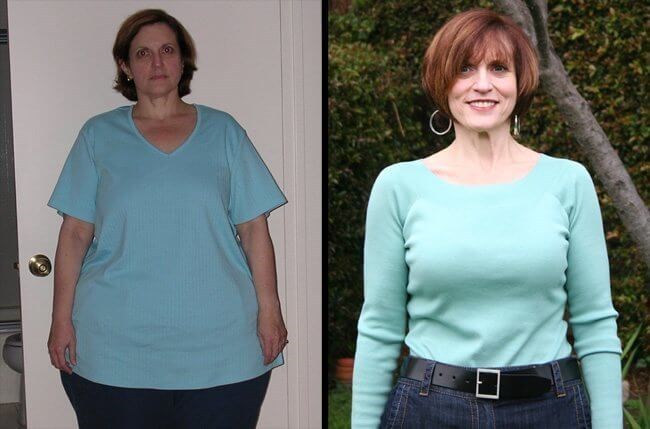 "What can one say about Dr. Katzen that has not already been said! I started my weight loss process over 20 years ago. I had severe endocrine disease that caused my weight gain. The disease was "cured", but the weight remained. In August 2004 I had WLS. I lost 120 lbs. over the next 18 months. I was much thinner, but I still had a body that was an embarrassment with about 40 additional lbs of skin and fat that diet and exercise were not taking off. For any additional changes, I would need reconstructive surgery. I consulted with two other doctors before I met Dr. Katzen. Those first consultations were totally humiliating. Those doctors were hands-off and less than optimistic about what they could do for me.Then I meet Dr. Katzen. From the minute I meet him I felt a sense of comfort that up until then was absent. Dr. Katzen spent as much time with me as I had questions. His responses were straightforward and honest. Dr. Katzen made that dreaded naked exam something not so embarrassing. While pulling here and there Dr. Katzen seemed excited about what he could accomplish through surgery. When he explained the changes he expected to make, over several procedures, I really started to believe that there was hope for the new me! Right then I knew that I had found my surgeon.
I had my circumferential lower body lift in January 2007. The results are dramatic and spectacular. Dr. Katzen is a gifted artist when it comes to his technique and skill in obtaining the best results possible. His beside manner is unmatched and he makes you feel like you are his one and only very special patient. He devotes as much time as needed during his hospital and office visits and is available 24/7. The office staff is also incredible. Every detail is addressed prior to and after surgery. Dr. Katzen had a vision during my consultation and is sculpting the real me. Choosing Dr. Katzen is truly one of the best decisions of my life. I will be forever grateful."
~ Esther W.
---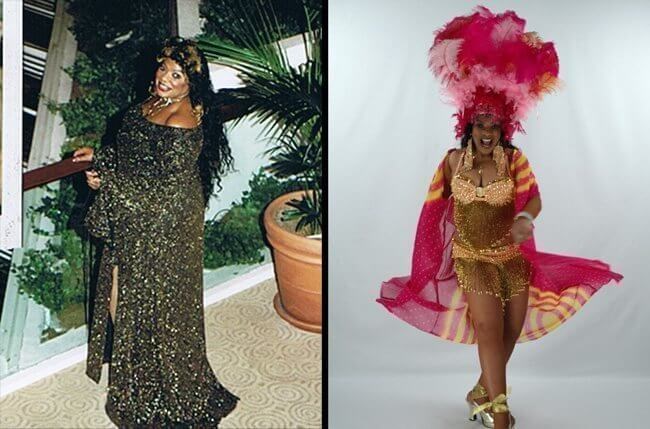 "Dr. Katzen is a very talented, reputable, accomplished Dr. that just knowing is a blessing."
~ Guadalupae D.
---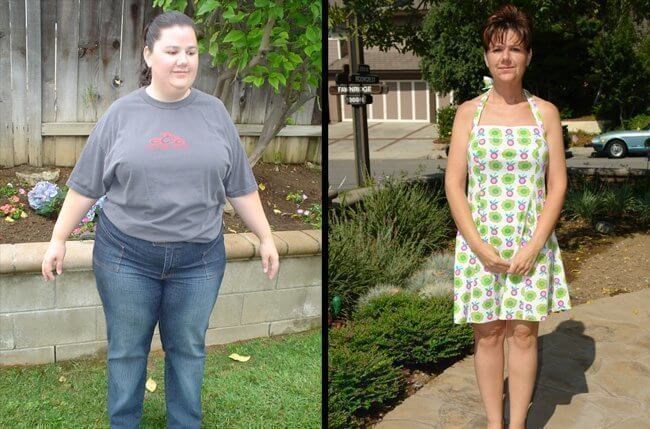 "After losing 130 lbs. following gastric bypass surgery in June 2005, I was left with a lot of excess skin on my behind and my thighs and my breast. This left me feeling self conscience, I have been overweight my entire life, even though I had lost the weight and I was smaller than I had ever been in my life the skin made me feel as if I was heavy all over again. I began researching plastic surgeons that specialize in reconstructive surgery of bariatric patients. I interviewed several plastic surgeons. Most of them did not take the time to listen to what I was saying or they only had one way of doing things, none of them gave me answers that I was happy with.From the first consultation meeting at Dr. Katzen's office, I was very at ease and Dr. Katzen explained and answered all of my two pages worth of questions. He made me feel very comfortable. My husband was unable to go to that first consultation but he knew when I came home from that appointment that I had found the Dr. that was right for me. Dr. Katzen did not lie to me about anything he was very straight forward with what to expect and what was reasonable, he also gave me the option of deciding how I wanted things done, he was not limited in his ability or adaptability in his craft.I had been having severe problems with my breast, I had to go back to see my primary gastric surgeon to talk about a double mastectomy. After talking with Dr. Ali (my gastric surgeon) I let him know that I was going to be having work done by Dr. Katzen, he gave him a glowing review and told me that he was 150% comfortable with him performing the double mastectomy at the time of my other surgeries. This gave me all the more confidence in Dr. Katzen (as if I needed it). I had, as my husband would tell you, made up my mind, and I am not a person that goes into anything without fully investigating every detail. (I am sure Dr. Katzen would agree with my husband).
On January 26, 2007 I proceeded with a circumferential body lift, a double mastectomy with a reduction and lift of my breast.
On February I had reconstruction to my breast as well as a medial thigh lift (crescent moon). Dr. Katzen did such a great job on my circumferential body lift that my skin on my legs changed so much I was able to get the result I wanted from the "crescent moon" instead of having a longitudinal thigh lift. It was a journey for me and most defiantly my family, with all the surgeries, but a road well taken. With out the support of my husband and Dr. Katzen I would not have made it through the whole process. Dr. Katzen is one of the kindest people you will ever meet. He has an extensive knowledge of the special needs and conditions of bariatric patients. This, combined with his superior surgical skills and kind bedside manner, results in a surgeon of the highest caliber. I could go on for days about how wonderful he is, but you will just have to meet him for yourself, and if you already have met him then you know what I am talking about. I would not hesitate to refer anyone to him.
Thank you Dr. Katzen, for giving me a person that I can stand to look at in the mirror for the first time in my life, I like the person who is looking back at me."
~ Jeannie K.
---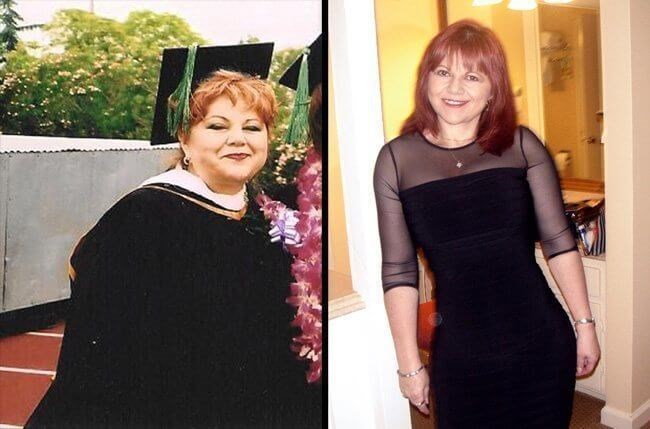 "Although Dr. Katzen has not had a life time struggle with obesity, he is compassionate and truly understands his patients' needs, both emotional and physical. I would have never survived the emotional aspects of recovery without his patience, guidance, and constant reassuring. Dr. Katzen is truly in a class all his own. Love and admiration always, your truly grateful patient and friend."
~ Jennifer E.
---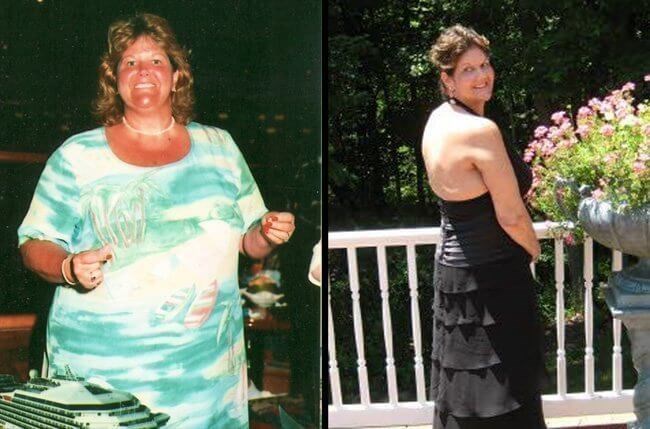 "As I sit here awaiting my second procedure to take place in 48 hours, I am struck by how much my life has changed for the better through meeting everyone at Body By Katzen. It's a long story but one that may help someone who is on the fence about moving forward with their new life in a new body created through your skill and dedication. Please feel free to share my words as I stand behind every one of them and give them my number. I typically don't do testimonials and I have been trained professionally to not give recommendations but I am breaking all of those "rules" in this case as I believe so strongly in Dr. Katzen and all of you at Body By Katzen. In order to explain my comments, it is important to share with you my background. You see, I was the "chubby child" who was supposed to outgrow her baby fat. Then, I blossomed into the "Princess of Plump" Prom date and eventually grew into the "Wide Angled Wife" who embarrassed her family and friends by always being the biggest girl in the room. My excessive weight cost me my marriage, missed promotions and eventually impacted my health. In 2003, I decided to embark on a serious weight loss journey through having Laparoscopic Gastric Bypass surgery. I had researched the procedure and the local surgeons for two years in the Philadelphia Area and finally completed the procedure. Having never had surgery or ever being in the hospital as a patient, I had no idea what surgery would feel like. I can remember telling my sister to "get me a gun to shoot myself", based on the post-op pain and the lack of aftercare that I was experiencing. Obviously, it was said in jest and desperation and I soon recovered from the experience losing 130 pounds. I was so proud of myself. My friends, family and colleagues were full of supportive and encouraging comments that made me feel good about what I had accomplished. I went out and bought an entire new wardrobe but each time I tried on clothes, although I had lost a great deal of weight, I couldn't fit into flat front pants or dresses that showed any curves. My arms were still large and my rear-end still looked like "two Bulldogs in a bag". I convinced myself that since I was divorced and not dating, it didn't really matter that I had loose skin hanging and that I was still wearing granny pants. I had told myself what every heavy person tells themselves while trying to rationalize how they look- "it's what is on the inside that matters and anyone who can't accept me the way I am is too shallow for me anyway". I love the movie "Shallow Hal". It sounds good but it's not the real world- the first impression DOES MATTER and how you look tells a story more powerful than any words could convey.So, turn the clock forward by five years. After 50 years of a comfortable life in Bucks County, Pennsylvania, I moved for a job to Southern Orange County, California. Change just seemed to be what was happening to me as I was trying to control and plan my life. I noticed that the beautiful people really did live in LA. I decided to try one of those on-line dating services and was actually getting some responses and then it occurred to me that I might have to meet face to face with someone, it might turn into a date and at my age, holding hands for two years before the first kiss was not very probable. I looked at myself honestly in the mirror and had to admit, it was not a very attractive look. My belly hung over, the skin under my arms flapped when I moved them and my breasts hung down to my elbows. I was a smaller size and kept looking at my before pictures but it didn't matter. The people I was meeting now never knew about my morbid obesity, nor did they care. I was back in my home in Pennsylvania and decided I would investigate some plastic surgeons referred to me by my Gastric Bypass Surgeon. I made 3 appointments and got three different opinions about how they would correct my sagging skin situation. In each situation, I met with the referred surgeon for no more than 3 minutes before he introduced me to his junior partner to explain the procedure. I never spent more than 6 minutes total talking to anyone in a white lab coat with M.D. behind his/her name. And I paid, on average, $135.00 for the privilege. I had decided to pursue one of the surgeon's and scheduled the procedure. He recommended that I have a tummy tuck and the sagging skin on my arms removed and a breast lift. I booked the procedure at the University of Pennsylvania for December 11, 2007 and returned home to California.
As luck would have it, I was talking with some colleagues in my industry, Health Care for Johnson and Johnson, and was telling them about my plans. One of our companies, Ethicon, Inc. had been involved in manufacturing the instruments used in the gastric bypass procedures and had been making sutures and wound healing products for decades. One of the J&J Medical Directors, who had been collaborating with the top plastic surgeons for years, asked me why I was flying to Philadelphia when the absolute best doctors were in my backyard in California. I had never thought about it before and was unfamiliar with anyone in California to ask. That same evening, I was watching The Discovery Health Channel on television and saw a feature on "The Shrinking Woman". The segment featured a surgeon named Dr. Katzen of Beverly Hills who has dedicated his practice to helping those who have lost a great deal of weight through gastric bypass and other methods, reconstruct their body and re-invent their life. I liked his demeanor with the patient and his thoroughness in explaining the procedure. I went on-line and began to research Dr. Katzen. He had built a business called "Body By Katzen" and I was very impressed with all of his credentials. Credentials and references are important since in today's world, any doctor could be calling himself or herself a Plastic Surgeon. I also called my colleague at J&J and asked if he had ever heard of J. Timothy Katzen, M.D. I was told Dr. Katzen was "The Best of the Best" for the procedures I wanted. I noticed on his website that he was offering a Saturday Seminar somewhere in California and was also offering a free consultation. I already had my surgery date confirmed in Philadelphia, so I decided I had nothing to lose in attending.
On October 6, 2007, I drove 90 minutes to the seminar. It was in large room in a medical building and the room was a buzz with excitement. There were people wearing black shirts with "Body By Katzen" embossed on them. I assumed they were employees of Dr. Katzen. I soon learned these people were patients who had come to share with the attendees their first hand experience with Body By Katzen. There were men and women of all ages sharing their "fat pictures" and talking about this person who had changed their life called Dr. Katzen. They stood in front of me in mini-skirts, tight fitting jeans, flat stomachs, and no hanging skin. I was amazed at what I was seeing as none of these people looked as if they had ever had a weight problem. But what REALLY impressed me was what they said about Dr. Katzen. Each one of them, in their own way, told their story about how Dr. Katzen made them feel as if they were the only patient in the world. And how his office staff (Diana, Rachel and Jane) all made him or her feel welcomed and appreciated. I saw a man standing in the back of the room and introduced myself. It was Dr. Katzen. I told him that I had booked my surgery in Philadelphia but would like to get a second opinion. He was so pleasant and accommodating, I looked forward to the consultation. A few hours later, Dr. Katzen and his assistant, Lieu, met with me. I asked him what he would suggest and he started to show me how he would re-shape my body. I was mesmerized with how he could look at my body and see beyond the skin and fat and craft a plan to make me look beautiful. He spent 45 minutes with me talking about me and what I was thinking. I shared with him my plans in Philadelphia and that the other surgeon was going to do 3 procedures at once. He was very professional but indicated to me that he would never put a patient in a position where they could not use their core muscles and their arms. And then he explained that unless the surgeon was superhuman, he could not physically do all three procedures by himself and that since I would be at a teaching hospital, chances were high that the senior surgeon would be using junior surgeons or interns in the procedure. It was all coming together as to why I kept getting introduced to the junior surgeons in the Philadelphia offices. We talked about how the sutures can be different on each arm as a result of different surgeon's doing the sutures-each one having their own style of stitching, much like tailors. Dr. Katzen told me that he does ALL of the sutures himself. So, after 45 minutes of a consultation, which had provided me with more information than all of the other, surgeons that I had met put together, I made my decision. I confirmed three surgeries (360 Body Lift, Brachioplasty and Breast Lift and Thigh Lift) and three surgical dates beginning in February 2008.
I waited four months with great anticipation. I completed the battery of tests needed for the pre-op and was cleared for surgery. I arrived at the Surgical Center adorned by my Valentine Day Hearts and was ready to go. Dr. Katzen met me and began to draw funny lines on my body with Sharpie Markers- black, red, green. My sister was with me and was concerned that I was getting nervous. I had no nervousness about what was going to happen at all. I had met with Dr. Katzen enough times that I had every confidence that he knew exactly what he was doing and would be doing what he does best in the operating room. Even the Anesthesiologist had called me at my hotel room the night before to introduce himself and explain every detail of what would be happening from his end the next day. The nurses were wonderful and when I woke up after a grueling 11 hours of surgery for the team, it was Dr. Katzen's face I saw telling me everything went great and answering my "Thank You's" with his typical "My Pleasure" and grin.
I had heard that the pain might be difficult for me but Dr. Katzen had taken great care to ensure I was comfortable. I can honestly say that I never experience a great deal of pain from the 360 Body Lift. It is amazing that so much of the body can be cut and the pain was not even close to what I experienced after the Laparoscopic Gastric Bypass. No "guns" needed this time around at all! It's now almost 8 weeks later and although I made a few calls to Dr. Katzen on a Saturday afternoon or Sunday evening, which he promptly responded to in 60 seconds or less (very impressive in my experience with doctors), I am very pleased with my decision with Dr. Katzen. I actually look forward to my visits to his office in Beverly Hills despite the one-way 2 ½ hour commute. His staff, Diana, Rachel and Jane are just delightful and so helpful to me in ways that go beyond "their job". I actually miss everyone when I don't have an appointment.
I have spent 30 years as Human Resources Executive for the Johnson and Johnson Family of Companies during which time; I have honed my skills and intuition about people. I have been able to distinguish between people who want a job or a career, between people who have integrity and those who do not and I have been able to determine those who love what they do and those who just put time in. I can say with great confidence that J. Timothy Katzen, M.D. loves what he does and has a passion for excellence that I don't often see. He has the eye of an artist to see things that haven't yet appeared and the hands of skilled surgeon to make a previously obese person into someone who has the chance to feel beautiful and normal. He has the patience and tenacity to ensure the patient feels comfortable and the smile that re-assures them about the future. He has chosen his staff to compliment his philosophy around excellence in patient care and his diligence to his craft is evident in everything he does. I feel very blessed to have found Dr. Katzen and his staff and would travel any amount of miles to be in his care. If you are on the fence in deciding if you want to take that bold step to recapture your life and your happiness, don't be, Dr.Katzen will be there to lead you every step of the way. With Gratitude."
~ Joanne F.
---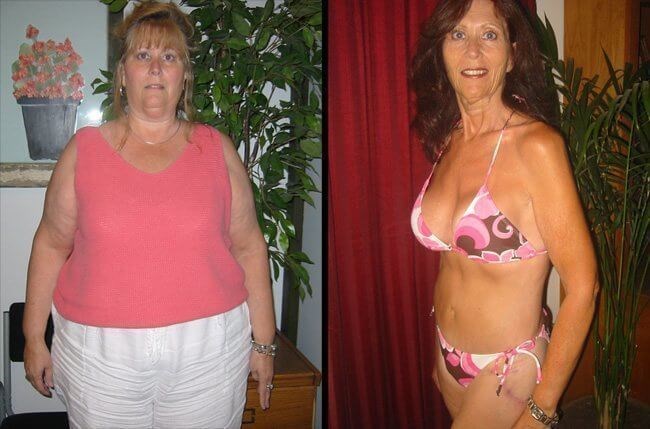 "I made a choice after the birth of my first grandchild, battling with weigh loss for over 30 years and not yet having any health problems, yet, to have gastric-by pass surgery. I wanted to be able to get down on the floor, jump rope, ride a bike, etc. with my grandchildren without being out of breath. Weighing 262 lbs. did not make these things easy.In July of 2003, at the age of 52, I had my by-pass surgery. Three years later and 150 lbs. lighter and still seeing myself as fat, I decided to have my excess skin removed. I knew of Dr. Katzen from the support group I attended. I knew he was the surgeon for me since his expertise was bariatric surgery patients. Dr. Katzen, with his humor made me feel very comfortable, relaxed and confident that I made the right choice in surgeons. I consider Dr. Katzen my personal artist (sculptor).The first step of the sculpting process was the circumferential body lift in Sept 2006. The results were unbelievable. I had a flat stomach and no more rolls. Speaking of rolls, I was at my computer, pulled down my shirt to cover up those rolls, looked down, and forgot, those rolls were GONE!!!!!!! Funny how it takes time for your brain to catch up to the changes to your body.
The second sculpting was my medial thigh lift and wedge incision in Feb 2007. My saddle bags did not disappear completely with the body lift as hoped, but now they're gone.
Dr. Katzen has made me feel like part of his family. It is as if I have known him all of my life and that goes for his entire staff. I hope to have the final sculpting (breast lift/implants) finished by Sept. 2007 and then Dr. Katzen will see his final work completed and I will be flying off to Hawaii with my high school sweetheart (my husband) of 37 years.
I cannot thank Dr. Katzen enough for my changed body, my new lease on life and finally liking who I am."
~ Karen N.
---
"I had been overweight for most of my adult life. By the time I reached my 40's I was morbidly obese. So, to put it mildly, I was female, fat and forty. The deadly 3 F's, and developed gallbladder disease. I decided to have bariatric surgery. I interviewed three physicians and decided on one doctor. He was a miracle worker, actually an angel in disguise.I got my life back. But the excess skin was ugly!! So the journey continued.After interviewing five plastic surgeons, the decision was easy….Dr. Katzen! He made me feel like I was important to him as a person. He did the work that I requested and he made me feel good about me. He answered every question I asked and never made me feel like any question was dumb or stupid…and my husband was made to feel great too!
So I have another angel in my life. Who knew that angels wore surgical scrubs!? The office staff at both office sites are more like friends than "the office personnel". Everyone was so helpful and never make you feel like you are a bother.
Thank you, Dr. Katzen, for giving "me" back to me!"
~ Karen B.
---
---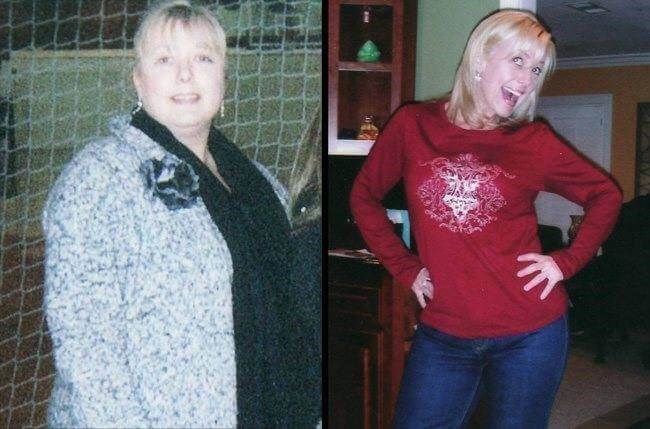 "Three and a half years ago I had gastric bypass surgery. I lost a total of 160lbs. Although I was extremely happy about the weight loss, I was left with the body of a ninety year woman. With normal clothes on I looked normal, but underneath the clothes was a body that I was so self conscious of. I was more embarrassed to get into a bathing suit at 140 lbs than I was at 300 lbs, because of all the excess skin.A coworker had told me wonderful things about Dr. Katzen, so I went to one of his seminars. I knew immediately that he was the doctor that I had been looking for. I had seen many of his patient's before and after pictures that were very impressive, but his compassion and gentle spirit really touched me. He made me feel so comfortable from our very first meeting.Over the past six months, I have had a body lift and also my breast and upper arms done. His whole staff has been incredible. They have gone out of their way to make sure that I had everything I needed for healing process. I never imagined I would feel so great about myself. I truly owe so much to Dr. Katzen for helping me find myself again. I just love the man."
~ Kelly H.
---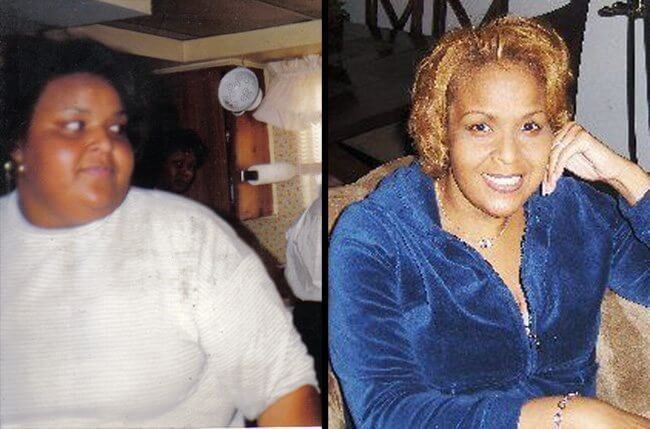 "After having gastric bypass in 1992, I thought my biggest achievement would be walking and talking at the same time. In 2007 I found myself 151 lbs lighter and ready to set my sights on removing the excess skin from my body. I lived with the skin quite some time, until I one day realized that this journey for me was not complete. I made an appointment to see Dr. Katzen; from the minute I met him and his staff, my mind was made up. When I hit the door, I felt a sense of serenity and peace. I knew I was in good hands. Dr. Katzen walks you through every step, so there is never an uneasy feeling. His office was in constant contact with my general practitioner to make sure that I was in the absolute best health before surgery. I had surgery December 6, 2007. The staff was waiting for me and ready when I came in, Dr. Katzen was right by my side, took pictures, marked me up for surgery and off I went. My daughter was in the waiting area and they came out every few minutes to make her feel at ease. When it was all over they brought her in and gave her a run down of my vitals and a clean bill of health. I woke up 7 lbs lighter and now I have a whole new self confidence. I went home and any concerns that developed no matter how minor, I called Dr. Katzen and he called back immediately. One best thing was that I was able to donate my skin. I am blessed that my source of pain, my excessive skin, will be used as a blessing to someone else. It doesn't get much better than that.Summer is almost here and I am actually buying short sleeves. I thank God every day for the anointed hands of Dr. Katzen, he is a true gift."
~ Kim B.
---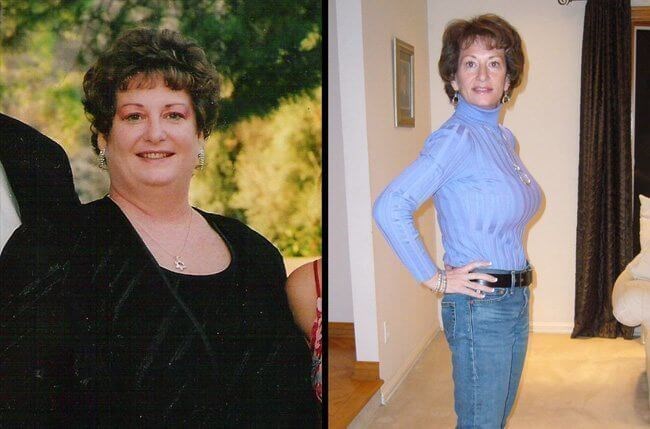 "I had gastric bypass surgery in October 2005. I had done most of my research on the Obesity Help website. I went to meetings and spoke with others for referrals. Dr. David Lourie did my bypass surgery at Huntington Memorial Hospital in Pasadena. I was topping the scales at 270 lbs before the surgery. Having the gastric bypass surgery was the best decision I ever made. It gave me my life back. My next problem was all the excess skin I was carrying around and my awkward looking figure. Although I had lost over 150 lbs., I was embarrassed by my hanging skin around my waist, thighs, bat-wing arms and thighs. My breasts were just sagging skin without any "filler". I couldn't even buy a bra to fit me properly because skin would just flow over the side of it and I had nothing to keep them inside the bra.I had heard many wonderful things about Dr. Katzen through others on the Obesity Help website. Many of them had their plastic surgeries with him. They all raved about him and I immediately knew he was the "go to" guy. I then learned that he was going to be having a meeting in my area at someone's house with other post-gastric bypass patients. I wasn't going to pass up this chance to hear him in person.
At the meeting he explained all his procedures along with a slide show. He answered questions and gave handouts to review. I was very impressed. I made an appointment with his office the next week. I am usually a very modest person and would normally feel very uncomfortable standing in front of someone naked. He really put me at ease. He listened to all my concerns and to what I wanted to have done. He was kind, professional, answered all my questions, told me what results I could expect and I had a good feeling that he was the right surgeon for me. Dr. Katzen told me he would stage my surgeries for 3 separate surgery dates. I was going to do the circumferential body lift (which he is known for) first, along with having a double hernia fixed. The next surgery would be on my arms and breasts, and the third would be an inner thigh lift.
His support staff is wonderful. All his girls at the office were helpful and anytime I called them, they were happy to help and answer my questions. They worked with me on dates to schedule my first surgery and even called me to see if I had any questions before my surgery.
My first surgery was in April 2007 at the Beverly Hills Surgery Center. I could not believe the results! It was a thousand times better than I even imagined it would be. The scars have faded a lot and I went from size 6 jeans to a size 0 or 2 just from the removal of excess skin! I never thought I would be that small. My second surgery was in November at Century City Doctor's Hospital. (I didn't want to wait so long between surgeries, but I had an ill parent at the time). I was very comfortable going into my second surgery knowing my life would be in Dr. Katzen's hands. Again, I am amazed at how good my arms and breasts look. I feel so much better that I will be able to wear short sleeve shirts and not be embarrassed by my arms. I still have my last surgery to schedule.
I cannot think of any other doctor I would ever trust doing my surgery after having experienced the magic hands and expertise of Dr. Katzen. His experience, knowledge, bedside manner and compassion of working with post-gastric bypass patients, far outweigh any other plastic surgery doctor out there."
~ Kim K.
---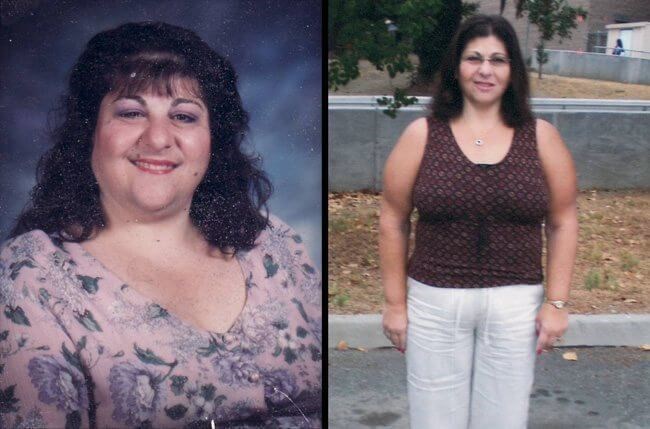 "I had my gastric bypass June 26, 2000. I weighed 370 pounds. I was very heavy my entire life, weighing 200 pounds at 10 years old. In the next year and a half, I lost about 130 pounds. I felt like a new person. But………I still was not happy with the way I looked. I knew that I needed to have plastic surgery to remove all of the excess skin and tissue from my arms, legs, and hips. I would watch Discovery Health Channel "Plastic Surgery Before and After" in search of a plastic surgeon. I got on the internet researching plastic surgeons. One day, I was looking through Obesity Help Magazine. There was a full page ad on Dr. Katzen. The following phrase caught my eye: "Specializing in after gastric bypass surgery". I said to myself, "This is the guy".The very next day I called Dr. Katzen's office, made an appointment for consultation. This was October 2004. I was sure that Dr. Katzen was going to tell me to lose 60 or 70 more pounds, as I weighed about 230 at the time. I remember my eyes welling up with tears when Dr. Katzen said, "Let me finish what you started".
I have had 4 surgeries in the last two years by Dr. Katzen. I can finally look in the mirror and am content with what I see. Dr. Katzen has transformed my body into one that is now 'normal'. He is absolutely wonderful. He takes his time to explain everything, he has a wonderful bedside manner, and I believe, absolutely loves what he does. He is an artist, and in my case, a magician. Dr. Katzen is a dream come true."
~ Kim S.
---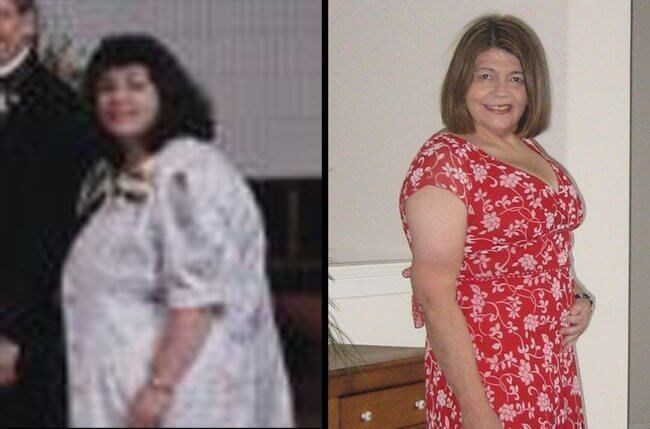 "In April, 2004 I had WLS by Dr. Tanaka. My life changed dramatically as I went from 352 lbs. down to 190 within 1 ½ years. I was a changed woman … free from the bondage of bad food habits and free to be physically fit without the restrictions of my own body. I attended an Obesity Help conference in Orange County in 2005 in order to learn more about reconstructing my body. How exciting and rewarding it was to hear Dr. Katzen speak to not only my needs, but to my heart as well. My husband and I both felt as we heard Dr. Katzen that he understood the issues of patients concerning cosmetic surgery after WLS surgery. During this past year I have had the following procedures: circumferential body lift, inner thigh lift, breast and arm lift, eye-lid lift.As I read over the testimonials of other of Dr. Katzen's patients they all seem the same… he is caring, knowledgeable, patient, kind, etc. etc. etc. But guess what? He REALLY is all of these things and much, much more! Added to all of his strengths as my surgeon are the strengths of his staff. I have enjoyed interacting with them both on the phone and face-to-face.
During one of my follow-up visits with Dr. Katzen I was thanking him for changing my life and making me a different person. He responded with, "Laura, you are the same great person. I was just involved in changing the outside." For the first time I can contradict him. I am a different person, indeed! I walk in confidence, knowing that Dr. Katzen and his staff have provided me with the tool (a changed body) that reflects the work I have put in through the entire WLS process as I have followed the dietary guidelines as well as the physical exercise plans. My inner self has changed as well as the outside. I walk in newness of life and I enjoy a better lifestyle.
Who do I ultimately thank? I am a committed believer in God and I walk closely with Him. I know that he directed me to the best surgeon for me. I believe He was with Dr. Katzen in the operating room as Dr. Katzen applied his skilled hands and his training and knowledge to my body. And I believe that Dr. Katzen and God make a great team in meeting my needs!"
~ Laura V.
---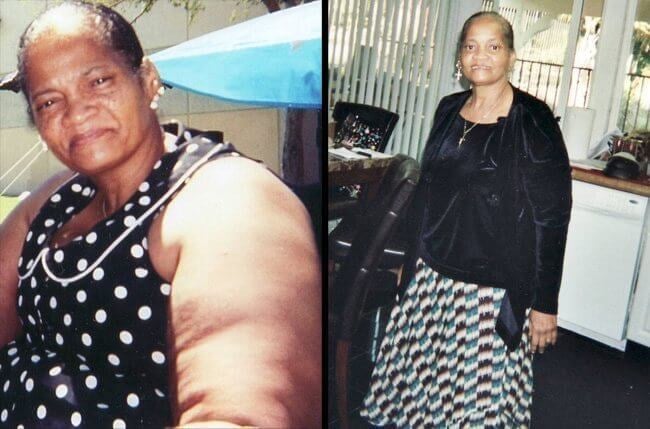 Dr. Katzen changed my life. I used to weigh 380 pounds, I now weigh 225. I don't know what I would have done without the help of Dr. Katzen. I have had a body lift with staged liposuction followed by a leg lift. I am very happy with the results. I not only feel better- health wise, I also look better and feel more confident about myself. I would recommend Dr. Katzen to friends and family. Thank you very much from the bottom of my heart and God bless you for your kind heart."
~ Linda H.
---
"Dr. Katzen has helped me finish my dream. Did I think I would need him a year ago? No, I was fat. Not an inch of sagging skin to be found anywhere. Then I was able to lose weight with the tool of Gastric Bypass surgery. Now I needed the tool of some really skilled hands to remove that saggy skin I never dreamed I'd have. With extra skin I still felt like I was a huge fat person. I could grab handfuls of extra skin. It wasn't pretty. My abdomen was enormous. My breasts were just empty bags of skin.I met with 4 to 5 plastic surgeons. I chose Dr. Katzen. Why? Dr. Katzen was the one plastic surgeon that didn't act like he thought he was God. Dr. Katzen wasn't willing to do more than one area of the body at a time. He didn't think it was good for the patient (imagine putting the patient first).While at weight loss seminars, other patients of Dr. Katzen eagerly showed their incisions. He does beautiful work. His other patients expressed their appreciation for him. His office staff is very professional and helpful. I also chose Dr. Katzen because he listens to what I want for my body.
I have had a Body Lift, Arm Lift, Breast Lift and Augmentation. For the first time in my life, with Dr. Katzen's help, I feel pretty. I feel feminine. As I left town after my second surgery, I cried. Not because of pain, but because I looked like a regular person. Not a fat person and not a thin person with fat skin. I knew I made the perfect choice of surgeons when we unveiled my new flat stomach for the first time. The medical assistant said, "Wow, I wish my stomach was that flat".
Instead of Dr. Katzen saying "Didn't I do a great job?" His response was, "She worked really hard and she deserves it". Thank you Dr. Katzen."
~ Lynne M.
---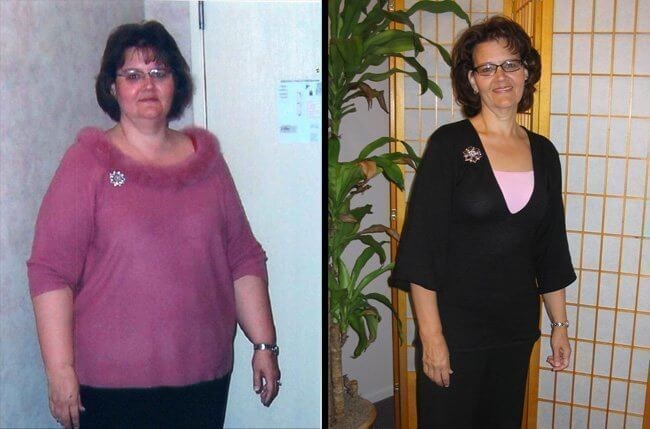 "My journey to the "new me" started on February 2, 2005 with gastric bypass surgery that resulted in a weight loss of 102 lbs. I have been overweight since I was 12 so I never really knew what it was like to go shopping with girlfriends and pick out bathing suits together. The difference in my life since this important life saving decision has been dramatic to say the least. 2006 brought with it my opening of Arizona Medical Weight Loss Clinic in Lake Havasu City, Arizona with Dr. Brian N. Sabowitz. What a difference a year makes! Going from battling the chronic disease of obesity alone and frustrated to offering solutions and empathy to others struggling with the same disease. It's been one dream come true after another.In April of 2006 I met Dr. Katzen at an Obesity Help conference in Tucson, Arizona. I remember there were so many people that wanted to meet Dr. Katzen that he actually changed his flight home to be with the people that needed him.
Dr. Katzen completed my reconstructive surgery on December 18, 2006. After undergoing my circumferential body lift (and another 13lbs weight loss from excess skin) I finally feel like the woman I have always dreamed of being. The old saying of nothing taste as good as thin feels really is true. Dr. Katzen and his staff were caring, thoughtful and very thorough with their information and patience.
There are no words to express my gratitude to Dr. Katzen and his group of professionals. Thank you doesn't seem to be enough. Dr. Katzen, you have my sincere appreciation. You're the best!"
~ Marcia C.
---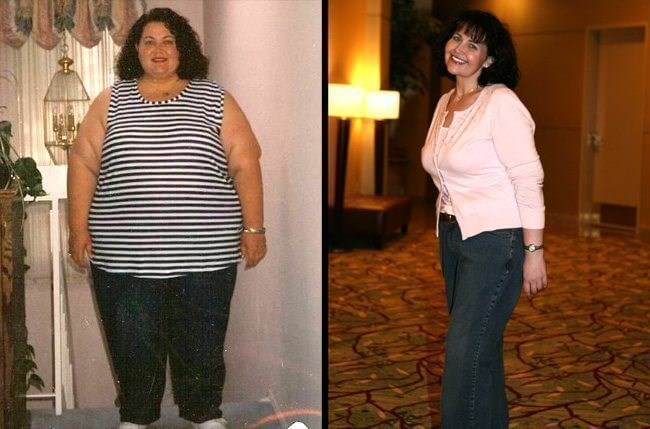 As a result of loosing 250 lbs, I gained my health and a new sense of freedom. With that however, I was also left with a severe amount of excessive hanging skin which has taken a toll on me both physically and emotionally. When I made the decision to undergo reconstructive surgery I met with several surgeons. While they were all 'technically' qualified, none of them had the experience or expertise in dealing with significant weight loss like Dr. Katzen has. He is as compassionate as he is skilled and has always made me feel at ease. Additionally his staff; Raquel, Diana and Jane have been extremely supportive and continually go out of their way to help me through this process.I'm half way through my surgical journey now and feel confident that with Dr. Katzen, I will finally reach my goal of being healthy & confident in my own skin."
~ Melinda R.
---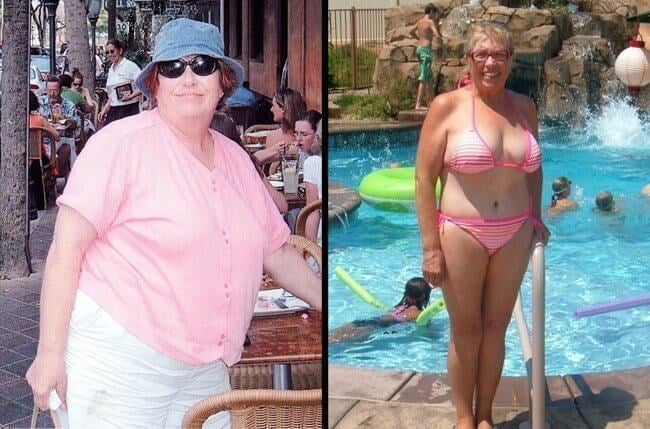 "I have been "the fat girl" my entire life. I knew from the time I was 6 years old that I had an eating disorder that I allowed to control my life and get me binging on food uncontrollably. My life has been unmanageable and my sanity level as been nonexistent. I would eat food out of the trash if no one was looking. I have gained and lost over 1000 pounds on diets that just didn't work. After being told that I "look like two of you from behind, Melissa" I just couldn't stand it anymore. I became desperate and was told that I needed to gain another 20 pounds before I would be a candidate for any type of weight loss surgery. I began what would be the final binge on my way to WLS. I gained the weight but was told I was still not a candidate. Finally, I went through another means, when I was 26 years old to start loosing weight. My choice was a spiritually based program and I can happily tell you that G-d and I have given away 110 pounds. I worked so hard on why I eat what I eat and fixing me from the inside out. I decided that this would have to be a lifestyle choice and not a means of losing weight. I have been doing this for just about 9 years now and I was able to keep the weight off. After 7 years of working a strict food plan, I finally started working out and found a love of it that I just could NEVER get before. I knew that my choice to make this a new lifestyle was sealed. Now it was time to seek out the perfect surgeon that would understand me…….I started my search and spoke with 5 different doctors all chosen by a means of referral. I had 2 different people tell me about Dr. Katzen. I went and saw him in 2005 and had a body estimate done. Because of family/life circumstances, I had to put my plans on my body overhaul on hold. Finally, in February of 2008, I went back to him again and said, "I am READY!!" I was pleased when he noticed my attempts at working out and told me that the leg lift we had discussed in the past was no longer necessary. A doctor that didn't want to do something unnecessary? I knew I was in the right place. (By the way, when my surgery actually happened and I was under, Dr. Katzen determined that I also did not need the breast lift which shorten my surgery by 1 ½ hours AND put money back in my pocket.)
My surgery took place 1 month later. I was scheduled for 9 hours of surgery which included: abdominoplasty, breast lift and augmentation, and liposuction. I had NEVER had any surgery in my entire life and Dr. Katzen and his staff assured me that I would come out just fine. They shared their own experiences with me as far as their own cosmetic surgeries were concerned, both with Dr. Katzen and with other doctors. Dr. Katzen was there for me as were Diana, Raquel and Jane. If I needed anything, they all went above and beyond the call of duty, whether it was in the middle of the night or on a Saturday shipping a new garment to me during their day off. I received phone calls checking on me constantly as well as well wishes and words of encouragement.
Unfortunately, I had a set back that was unavoidable and had to go back under for some revision work and Dr. Katzen was right there taking care of me again. He spent more time on my healing than perhaps anyone else that he was seeing at the time and remained patient and professional the entire time.
I just knew that I chose the right doctor for the job. His compassion and bedside manner is second to none. I have given his name and number to many people I know since then. The main reason I chose Dr. Katzen was because he understood the journey that this former fat girl made from the woman lost in skin to a beautiful swan. It was more than just the mommy make over. I was completing the transformation with an emotional choice that has since then changed my life and I am SOOOO grateful to Dr. Katzen for his beautiful work and his beautiful heart."
Weight loss was from 235 Pounds to 125 Pounds
~ Melissa R.
---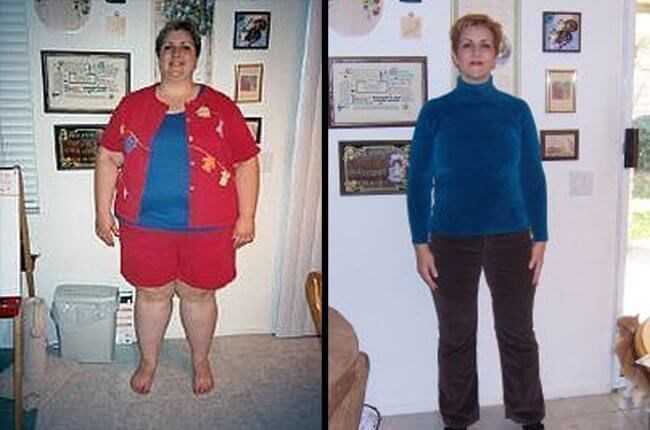 "As an RN, I work with surgeons everyday and see how they care for their patients. Most are too busy to be caring. Some are downright RUDE and COLD. Not Dr. "K." He makes you feel special, never rushed. He has all the time you need, answers every question honestly. And safety is his bottom line. Patient safety."This is the story I call "The Velvet Dress.""TWENTY years ago I weighed 198 lbs, the smallest I ever had been as an adult. I bought a green velvet dress that didn't quite fit. It was tight, but I figured 10 more pounds and it would be perfect. Well….those 10 pounds didn't leave, they gained and gained and gained. Over the years I went up to 355. The dress hung in the spare closet. I couldn't bear to get rid of it. Then WLS took 175 pounds off – I was 185! The dress should fit! It didn't. My shape had changed. Despite being 185 lbs, it didn't fit. My hips and thighs were shaped wrong. ARRRG!!
Enter Doctor Katzen. He reshaped my body. This last Christmas, I FINALLY wore my Green Velvet Dress. It fit beautifully. I felt like a million bucks. Losing the weight wasn't enough. I had to change my shape. My skin that covered my 355 lb body hadn't left. I lost 175lbs under that skin, but the outside just hung over the new me. Dr. Katzen uncovered that new me. I am now a different person – the person I sought to be. THANK YOU DOCTOR KATZEN !"
~ Michelle L.
---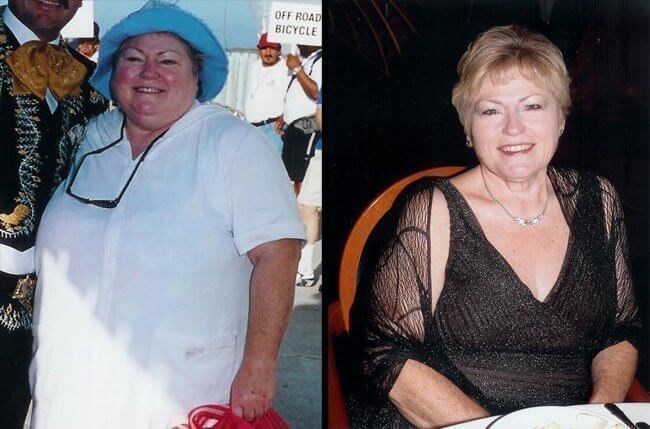 "My healthy life began November 15, 2005 when I had my gastric bypass surgery. Prior to the surgery I was on 11 different medications to control my diabetes and elevated blood pressure. I lost 130 lbs and was taken off all my medications. I started exercising a couple of months after the surgery to try to keep the skin from sagging, but it did not work. I then decided to have plastic surgery, a tummy tuck and breast reduction and breast lift.The gastric bypass surgery gave me a chance to live a healthier and longer life, which was the main reason for the surgery. I loved the change to my body and the fact that I could shop in the normal size clothes department. People no longer looked at me as a fat person but a normal person. I travel a lot with work and now I no longer needed the seat beat extension, that in itself was a great day. Even though I looked better in clothes I still saw the problem with the sagging skin.At this point I decided to start checking into plastic surgery. I went to 5 or 6 different doctors and finally decided to choose Dr. Timothy Katzen. Dr. Katzen specialized in weight loss patients and was familiar with the issues that surround us. I felt that he cared about his patients and listened to what I had to say. I also, felt he had a supportive staff and that was important to me. On December 5, 2007 I had my tummy tuck and breast reduction and lift.
At the recovery center I saw my new body for the first time and cried. I have never had a flat stomach and "perky" breasts. My life has only gotten better since the plastic surgery, I am now proud of my body, I may not be the smallest in the room but I feel like I am. Three months following the surgery I went on a 12 day cruise and Dr. Katzen encouraged me to get a bikini, which I did. It was so much fun looking at swimsuits that I would never had worn before. I wore it and did not feel I had to cover up my body and hide. I did wear my sunscreen to the parts of my body that never saw the sun.
I am so thankful for the confidence that I have now as a result of the weight loss and the new body Dr. Katzen has given me. I can never thank him and his staff for the change in my life and the continued support."
~ Nancy H.
---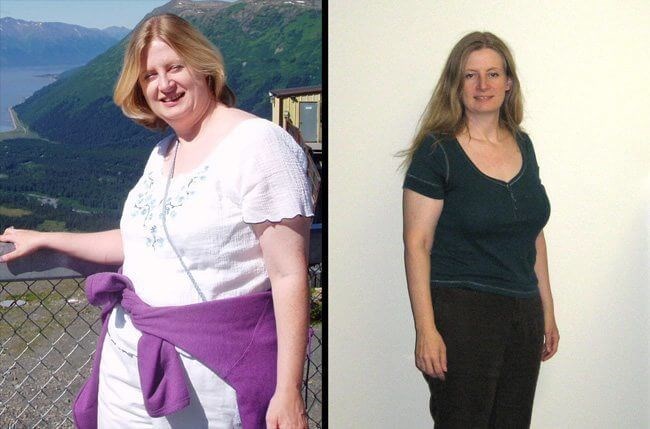 "After working hard to lose my weight the old fashion way (as a non-bariatic patient), I was very disappointed that as a result of weight loss my body wasn't returning to what I had hoped for. During my journey to lose weight, I watched some TV show that was about a person who lost 600lbs to help inspire me. The doctor who did the skin removal surgery happened to be Dr. Katzen.I liked his approach during the TV show so I wrote down his name for the future. When my weight loss was complete, I went looking for Dr. Katzen's website. I called for an appointment and eventually my tummy tuck/thigh lift was done. The results were outstanding. Recovery wasn't pain free, but Dr. Katzen and his staff were always available to answer my questions. They seem to care about what they're doing and know that helps people finish what they started. Part of the reason I chose him was because his practice centers around weight loss patients. I figured if he can work on patients with more extreme weight loss, I knew he could help me. Most importantly, Dr. Katzen and his staff are honest.Knowing full information about what is about to happen when it comes to surgery is very important to me. They make sure that people understand this is not miracle work and there are limits to what can be done. They tell you an honest description of what the results can be. I was a bit scared as I had never had any surgery in my life, but they helped me be comfortable and showed great patience with all the questions I had. My experience was a good one and I would recommend Dr. Katzen to anyone."
~ Pam W.
---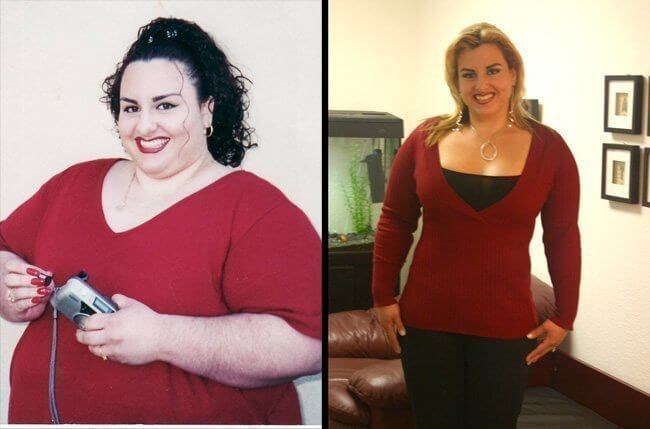 "I'd like to express just how satisfied I am with the results from the procedures Dr. Katzen has performed. Prior to meeting Dr. Katzen, I researched and looked into many other doctors until I heard from some people about this great doctor and I wanted to find out who he was. I was looking for a doctor that specializes in removing an excessive amount of extra skin due to weight loss.I've lost 170 pounds and I was left feeling so uncomfortable with all my loose skin and I decided that I needed to undergo some reconstructive surgery. It turns out the doctor they had been talking about was the same doctor I wanted to meet………Dr. Katzen. I then knew he was someone I can trust. Once I met Dr. Katzen, I saw how much he cared about his patients. His sincerity, honesty and friendly disposition were evident from the very start.I want to thank Dr. Katzen for explaining all the risks and benefits of the procedures I needed. He took as much time with me as necessary to explain all the aspects of the surgery. I was well prepared for all three of my procedures by the detailed literature and instructions I received from Dr. Katzen and his office. He made me feel very comfortable. His staff has been incredible through the entire process. They have all been so caring and thoughtful. What a great team they all make! Dr. Katzen and staff are wonderful to work with. I would recommend this office to anyone. All the staff was very courteous and professional. They will take as much time with you as needed to address any questions or concerns you have.
This is the happiest I have ever been in my whole life. I went from a size 34/36 to a size 9/10. Dr. Katzen has sculpted my body and now I have an hour glass figure that I never imagined I would ever have. The first surgery I had was the circumferential body lift. The second surgery was the removal of excess skin on bilateral thighs. The last surgery was a breast augmentation with lift and removal of excess skin on the under arms.
I can't thank you enough Dr. Katzen for helping me achieve the results I had been looking for. You gave me a new beginning. I would go through this again tomorrow. No regrets!!!"
~ Rachel R.
---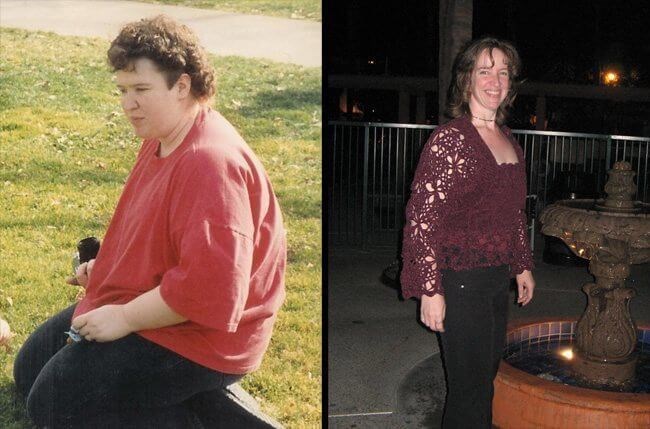 "I had gastric bypass surgery in 2003 and lost 134 lbs., even though this was a large amount of weight and all my friends and co-workers kept telling me how great I looked, I still wasn't happy. So I started interviewing plastic surgeons to remove the excess skin that made me insecure and made me feel "unfinished".After three consults with local surgeons, I felt uncomfortable and frustrated. Out of total frustration, I called a gastric bypass center which did NOT do my original surgery, in the hopes that they had referrals, and they gave me only one name… Dr. Katzen.Well, I was so frustrated, and gun-shy already, so I decided to check him out online FIRST before I ever talked to him in person. I found so much information about him on different websites, including the "american board of plastic surgeons" and also his own website.
I scheduled an appointment, and I have to tell you, from the moment his office girls (all of them are absolutely amazing… considerate and organized – and helpful as well) guided me into one of his back rooms, I was impressed. I walked around his room and read all his credentials in the hopes of finding out more information about him. By the time we were done with the consult, I was feeling calm and amazed.
My insurance denied treatment, so I decided to pay cash for a new body, instead of spending the money on a new car (how many years can you enjoy a new car? This was going to be an investment in ME).
On 8/21/06 I had a circumferential body lift and crescent thigh lift.
Dr. Katzen removed 14 lbs. of skin and gave me a new, PERFECT belly button. With 450 stitches & 4 drains in my body, it was a long recovery — but Dr. Katzen and the girls in his office were with me EVERY step of the way!
I was SO pleased with the results of my 1st. surgery that I came back the following year (just a week ago today) to have my arms done. Also the "chubs" taken out on the sides where your bra sits and everything "oozes over". Well, while we were so close to them, I had him do a breast lift/augmentation w/implants as well. I trust Dr. Katzen with my life. My boss and my best friends' daughter (whom I've known since she was 9 yrs. old) are both consulting with him. If my daughter wanted work done on her body, I would guide her towards him as well.
I know you've read all this in the previous testimonials. He's patient. He's fair. He's professional. He's wonderful…
But the most important thing for you to learn about him in your search for a surgeon is that HE GENUINELY CARES. What more could you EVER ask from another human being who is going to cut you open?
Good luck with your search. Have fun with your new body!"
~ Rose D.
---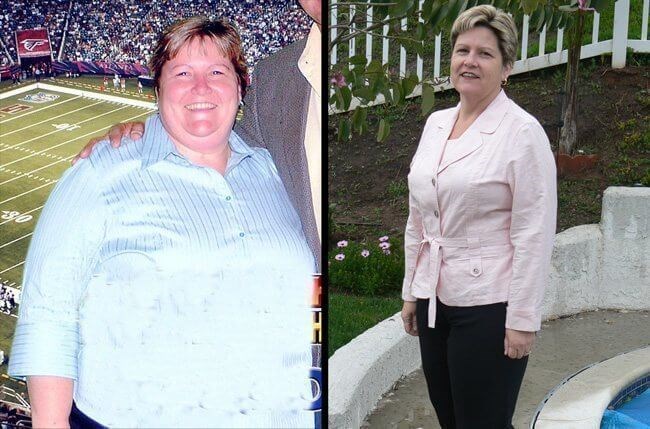 "I have battled my weight my entire life. I first realized I was overweight in Kindergarten and over the years I had tried every known diet. My maximum weight was 333 prior to having Gastric Bypass Surgery. Having Bariatric Surgery was one of the best experiences in my life. It was relatively painless and allowed me to get my weight under control. However, Bariatric Surgery was only the first step. After losing over 130 pounds, I had lots of sagging skin and some remaining fat in those tough areas (stomach, butt, thighs). The key to really feeling like a "normal" person was having plastic surgery with Dr. Katzen. I still am amazed when I look in the mirror. I can not believe what I see is me!I recommend Dr. Katzen without reservation! Dr. Katzen is very gifted. His talents are amazing. I had been referred to other plastic surgeons but as soon as I met Dr. Katzen and heard him speak at an Obesity Help seminar I knew he was the right Doctor for me. Not only is his work amazing but he is a very caring and genuine person.
I had a circumferential body lift, arm lift and liposuction on my thighs and I am excited to have another surgery (a thigh lift later this year).
I feel very fortunate and blessed to have found Dr. Katzen!"
~ Sara M.
---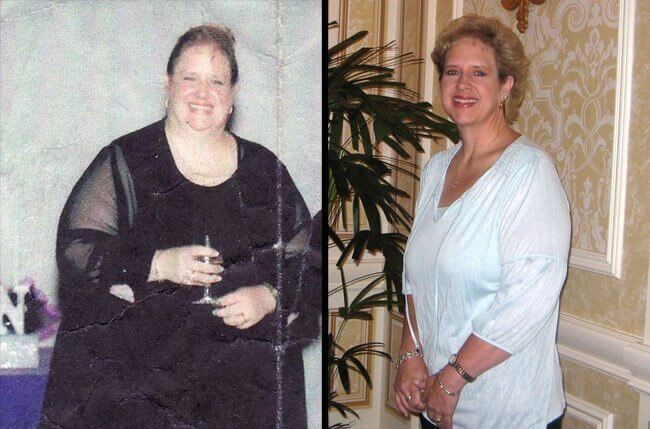 "My experience dealing with Dr. Katzen has been phenomenal. He is experienced, courteous and completely professional. He always gives each patient all the time that they need to assure that they are comfortable with the planned procedures or ongoing care plan. Dr. Katzen goes above and beyond when it comes to care and he has the best bedside manner of any doctor I have ever dealt with. I have now had three major surgeries with Dr. Katzen within 7 months and no complaint whatsoever about the experience."
~ Sara W.
---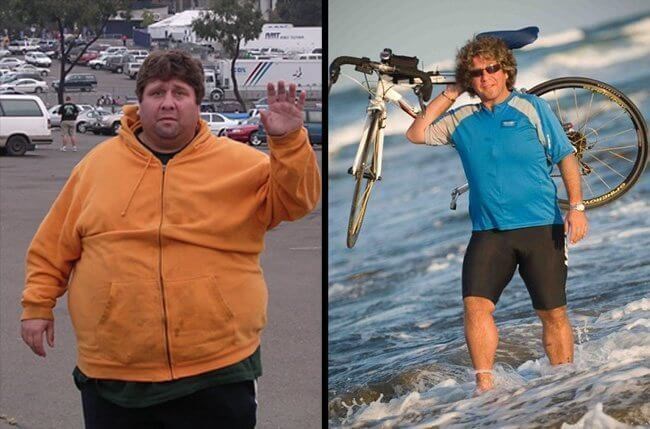 Gastric Bypass has changed my life because it helped liberated me from food. Since my weight loss surgery, I have gone to Dr. Katzen to have reconstructive surgery. I can now run marathons, climb mountains and jump out of airplanes. Having reconstructive surgery helped me physically in my running and biking. The excess skin was an imposition."
~ Seth M.
---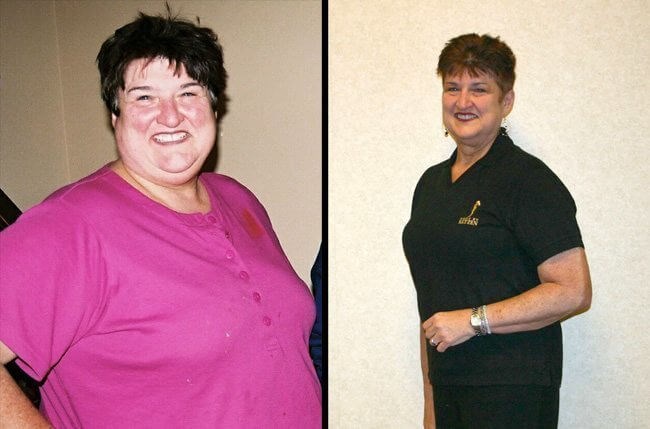 "This note is regarding my experience with plastic surgery and Dr. Katzen and his terrific office staff. All my life, I was morbidly obese and had literally tried everything to lose weight but was never successful long term. Finally, I was looking at being wheel chair bound because my feet could no longer hold my weight. In desperation, January, 2004 at the weight of 334 lbs, I had stomach stapling and thus my whole life changed.I lost 110 lbs and was indeed smaller but left with an enormous sagging apron of fat around my waist, severe stretch marks on my abdomen and multiple unsightly, old, and long, well healed surgical scars. My thighs remained large, flabby and out of proportion to my lower legs. I had lost weight, was remarkably healthier but looked even worse than before.I then met Dr. Katzen and had the lower body lift and liposuction February 2007. Twenty seven pounds of skin and fat were removed, along with my old scars. I had a new body. I had never imagined that kind of "instant" weight loss and as thrilled as I was, it was also disturbing to my body image. All of a sudden, I had no huge stomach, my clothes hung well and no longer did I have to wear shirts on the outside to hide my belly. It took a while to absorb the change.
But, although life is fabulous now, it wasn't right after surgery. I went home after surgery but continued to have pain and did not heal. I knew something wasn't right but didn't want to be "a bother" and thought I could get through it. After three weeks of misery, I called Dr. Katzen's office, explained how I was feeling and they had me immediately come in. Dr. Katzen just happened to be out of town that day, but Dr. Eby saw me immediately and even faster, put me back in the hospital. I had developed a massive infection and wasn't healing.
I went directly to surgery again to clean out the infection and then days of IV antibiotics. I went home wearing a Wound Vac machine- a state-of-the -art something to create negative pressure to make the wound heal faster from the inside out. It was like a Whoopee cushion but not as fun. I became a frequent visitor to Dr. Katzen for awhile and he was just wonderful, patient and so very knowledgeable. It was a long process but I healed very well and now am so totally pleased with the results!!
My story is about how nice it is when things go as planed. More important is what happens when they don't. I was in pain, afraid, not adjusting quickly to my new size mentally and miserable. Dr. Katzen and his entire office staff were supportive, up beat, ALWAYS professional and caring. I was never made to wait or feel rushed. I was followed at both offices over the weeks and they were organized and did whatever they could to help my discomfort. As a bonus, they were funny and told me jokes. It worked! I healed just fine!
Now I will have the upper body lift in two months. I am so very pleased with the way I look from the waist down and now will complete the job. I am looking to get rid of the excess skin on my arms and upper torso. No matter what happens, I know Dr. Katzen will do whatever is needed to help me be successful as he has already proven his integrity and character in adverse situations. By the way, I am a registered nurse and advanced nurse practitioner with a background in surgery, so I think I am a pretty good judge."
~ Sharon S.
---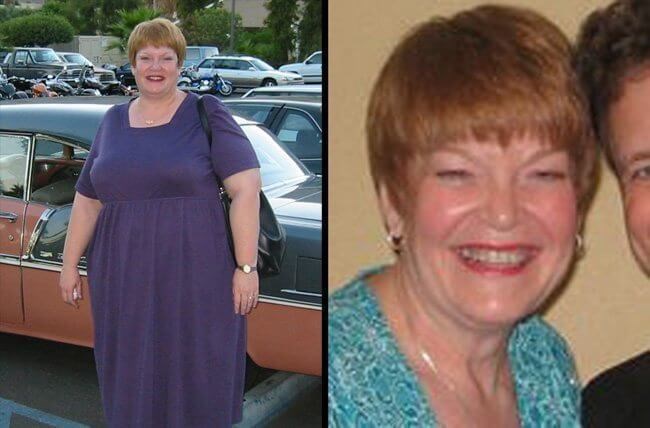 "I have truly been blessed since Dr. Katzen and his staff has come into my life. Dr. Katzen is the most caring and skilled "healer" I have ever known. Yes, he is a fantastic surgeon, but he heals souls as well. I look upon my gastric bypass surgery as my first step to my new life, but Dr. Katzen has truly brought me to the point of healing and becoming the person that was hidden under many layers of fat and excess skin. His surgical skill is only surpassed by his care and compassion. I have never felt that I was just one in a long line of patients. When he is with me, he is truly with me – whatever I need, however much time he needs to spend with me, no matter how many questions I ask, I have always had his undivided attention (and he gives great reassuring hugs when needed). As we have talked during my many appointments, I've come to know him as a remarkably balanced human being — he's a dad, husband, brother, son and supremely talented surgeon. I can't thank him enough!"
~ Shelia H.
---
"I have been overweight since puberty. When I was 27, I weighed 382lbs. I had gastric bypass in February of 2004. I lost 170lbs in the first year, which left a lot of excess skin. So I had a whole other set of issues. I heard through Obesity Help that Dr. Katzen specialized in patients who had lost a substantial amount of weight. Once I met him, I knew that he was the plastic surgeon I was looking for. He answered all of my questions and made me feel so comfortable. The office staff was great as well. My experience was amazing.I had my body lift in May of 2007. The recovery was difficult, but well worth it. I'm having my arms and breasts done soon. I'm not looking for perfection, just to feel and look normal. Looking good on the outside is awesome, but if the happiness isn't from within, you'll never be satisfied."
~ Sheryl R.
---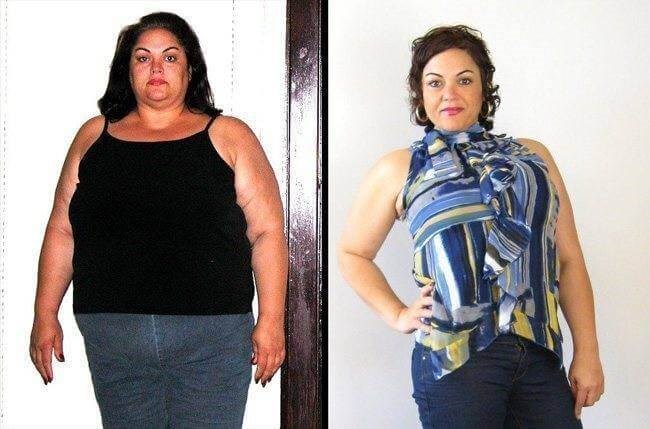 "The excess skin that I was left with after losing over 100 pounds was a problem for me. I researched many doctors and even went to a consultation with another highly recommended surgeon before selecting Dr. Katzen to complete my body transformation. From the very first visit, he put me at ease. He explained his approach to removing skin and contouring my body areas in clear understandable terms. Every question I had was taken seriously and answered to my satisfaction. He planned to do in 3 surgeries what the other surgeon told me would take 5 and provided me with realistic expectations about each of the procedures. His caring, professional demeanor erased the nervousness that I had and his surgical skill has delivered more than I ever hoped for. His safe and healthy approach to planning and executing my reconstructive surgeries have made this a successful experience for me. I have recovered and healed well after each of my surgeries and am beyond happy with my results.Dr. Katzen has many patients and the special ability to make you feel like you are his top priority. He is available, attentive, capable and caring. Dr. Katzen and his warm and caring staff have taken excellent care of me throughout this process and I love them all. Thank you Dr. Katzen!"
~ Teresa O.
---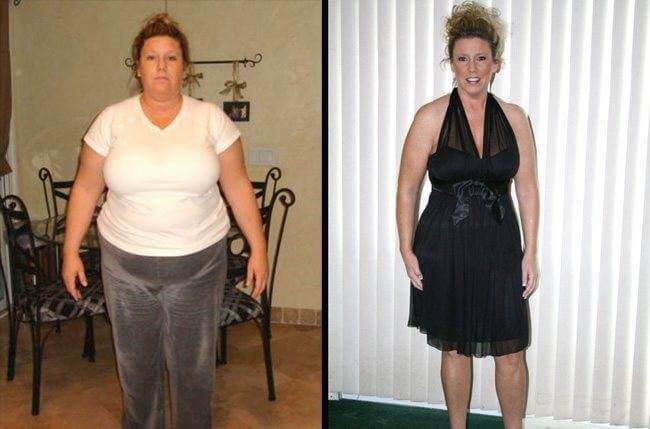 "I had Gastric Bypass in April 2006 and had lost little over 100 pounds. My body bounced back pretty well from the weight loss with the exception of my tummy area and the breasts. So I decided to look into the possibility of plastic surgery. I had gone to a few consultations with other doctors however some made me feel uncomfortable and then some just didn't leave much of an impression.A few plastic surgeons came to our weight loss support group meetings and spoke, but I wasn't impressed with them either. My friend told me about Dr. Katzen coming to our group meeting and I wanted to go to the meeting however something else came up and I couldn't go. My friend ended up going and said that she was very impressed with his presentation and he seems like he knows his stuff! So when we found out that Dr. Katzen was doing a presentation in Anaheim (An hour and a half away from us), we decided to go and get a free consult for me. I felt so comfortable with him right away! Normally having a man look at all of your naked imperfections is not so comfortable, but Dr. Katzen never made me feel like I was even naked! I knew right then, that this was the man that would transform my body for me!!Dr. Katzen performed a tummy tuck, breast reduction/lift and implants to give me the fullness at the top of the breast that I wanted. He listened to exactly what I wanted and that is exactly what I got!! At the after care facility, he came by every day even on the weekend to visit and check on me. I ended up with a smile on my face when he walked into the room because he made me feel special and made me forget the pain even if only for the time that he was in the room. Dr. Katzen was so professional and sweet even when I encountered complications. He knew that I was freaked out yet he made me feel at ease even when I thought that my insides might fall out!!
I am so glad that I chose Dr. Katzen as my surgeon and I can not be happier with my results. I am still healing and he continues to be a support to me. He makes every patient feel special, and not that they are just a number. I have recommended Dr. Katzen to a few of my friends and will continue to recommend him to anyone who is looking for a plastic surgeon."
~ Tracy B.
---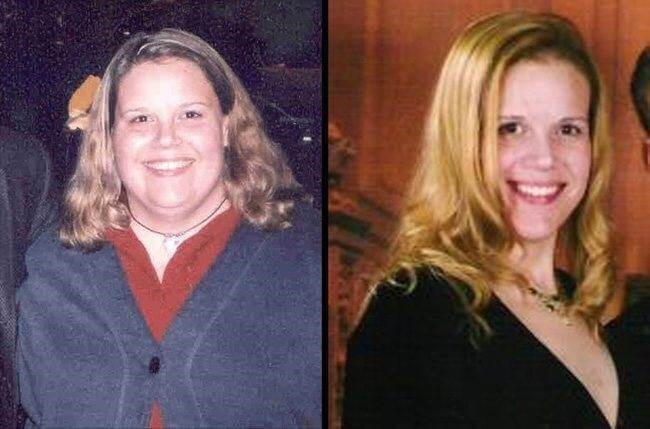 "I had an open gastric bypass on 7/22/03 with Dr. Glantz at UCLA (through Kaiser). I lost 210 pounds in approximately 20 months. After spending the majority of my life as an obese person my skin was severely stretched and weakened. After doing a great deal of research I decided that Dr. Katzen would be the best surgeon to perform my reconstructive surgeries. I met with him several times and together we mapped out a plan. Over the course of three surgeries he was able to remove the excess tissue and sagging skin that was plaguing me. Throughout it all he was kind and compassionate and always listened to my concerns with great empathy. Anytime anyone asks about my procedures I recommend Dr. Katzen whole-heartedly and without reservation. Should I ever decide to have additional procedures in the future I will definitely return to him; he is the best!"
~ Valerie H.
---
Gastric Bypass has changed my life because it helped liberated me from food. Since my weight loss surgery, I have gone to Dr. Katzen to have reconstructive surgery. I can now run marathons, climb mountains and jump out of airplanes. Having reconstructive surgery helped me physically in my running and biking. The excess skin was an imposition."
~ Virginia W.