What to Consider Before Your Facelift?
Laugh lines, crow's feet, turkey neck, jowling, and drooping facial skin are all common signs of aging. However, if these developing characteristics bother you, consider scheduling a facelift. Dr. Katzen offers facelifts for patients interested in regaining a youthful appearance with smoother, tauter skin.
Like many of Dr. Katzen's patients, you may have questions about facelift surgery before scheduling your initial consultation. Getting answers to those questions will help you make the best decision.
Should You Consider a Facelift?
Having a facelift is a personal decision only you can make with input from your chosen plastic surgeon. A facelift will not make you look like a different person. Instead, facelift surgery will result in a younger appearance similar to what you once saw in the mirror.
Dr. Katzen's patients have personal reasons for considering facelift procedures. However, the key is only to have a facelift if it is something you want to do. You should never feel pressured by others.
Are There Different Options for Facelift Surgeries?
A facelift is also called a rhytidectomy, and is a surgical procedure that removes excess facial skin and reduces signs of aging by lifting the remaining healthy face and neck skin. Each patient has unique needs, and Dr. Katzen carefully considers them before recommending the best facial surgery options.
Dr. Katzen may recommend any of the following if you are considering a facelift:
Full Facelift - This is the gold standard. Typically, a full facelift is recommended for patients with advanced signs of aging. Additional facial rejuvenation treatments, such as a neck lift, may also be recommended.
Mid-Facelift - This facelift procedure focuses on the lower two-thirds of the face. A mid-facelift is ideal for patients who want to improve the appearance of the jowls, upper jaw, and cheekbones.
Lower Facelift - A lower facelift addresses the neck, chin, and jowls.
Mini Facelift - A mini facelift is recommended for patients who want more subtle facial improvements. This procedure focuses on the jowls, mouth, and jawline.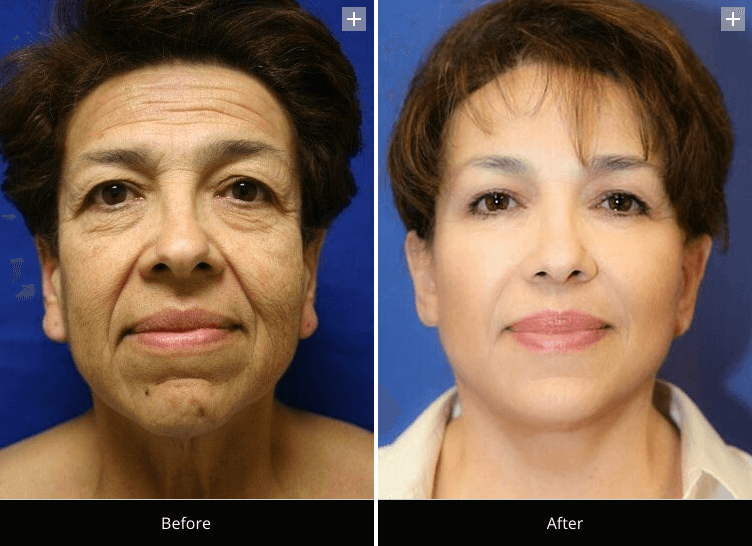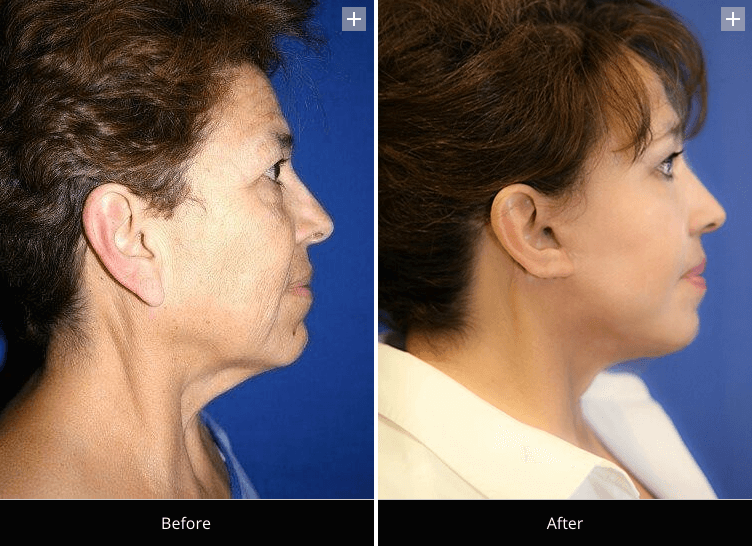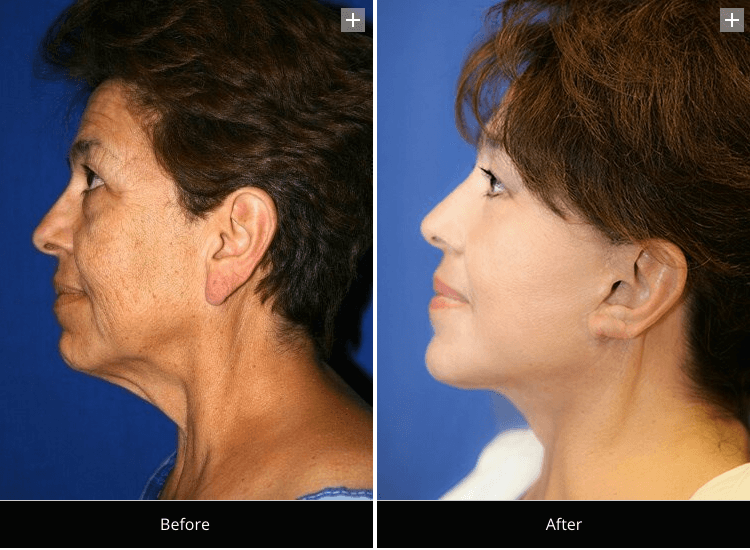 Are You Too Old to Have a Facelift?
Many of Dr. Katzen's patients begin thinking about having facelifts in their 40s or 50s. However, a facelift is just as safe for patients in their 80s - if the patient is healthy.
Your age is not an isolating factor. Dr. Katzen is more interested in your overall health and well-being than your age to determine if you are a good candidate for a facelift.
Who is a Good Candidate for a Facelift?
Dr. Katzen takes many factors into account when recommending facial surgery procedures. Facelift candidates should be in good physical health and avoid smoking. Dr. Katzen will talk with you about your lifestyle and your medical history before scheduling your facelift.
Additional factors such as your age and skin laxity also play a role in determining Dr. Katzen's recommendation for your facelift.
How Long Will Your Facelift Last?
On average, facelifts last about ten years. After that, you may begin to notice some signs of aging reappearing. Dr. Katzen will talk with you about how to proceed at that time. He may recommend another facelift or a different facial surgery to rejuvenate your face and neck.
What Should You Expect After Your Facelift?
Most of Dr. Katzen's patients only experience mild discomfort following facelift surgery. After surgery, you may notice some bruising, soreness, and swelling. Dr. Katzen will prescribe pain medication to ease any uncomfortable symptoms. He will also prescribe medications to minimize bruising and swelling.
It can take several weeks for swelling and bruising to subside. However, when the swelling subsides, you will notice less sagging and fewer lines and wrinkles. In addition, your face will appear younger and rejuvenated with a natural, glowing complexion.
What Questions Should You Ask Your Plastic Surgeon?
Dr. Katzen encourages his patients to ask questions during their initial consultation so they are well-informed. Some questions you may want to ask include the following:
How much time should I request off from work?
Do you have any before and after photos to give me an idea of the expected results?
Are there other facial procedures I should consider to reach my goals?
Do Facial Exercises Give You a Youthful Appearance?
You may have seen celebrities encouraging people to do exercises to tone and tighten their facial muscles. They claim that it works similarly to build and tighten other muscles in the gym.
Unfortunately, facial exercises will likely result in more sagging skin, lines, and wrinkles. Dr. Katzen does not recommend exercising your face to look more youthful. A facelift or FDA-approved injectables yield much better options.
How Should You Choose Your Plastic Surgeon?
Dr. Katzen recommends choosing a plastic surgeon by the American Board of Plastic Surgery. Your plastic surgeon should be certified and trained to perform cosmetic surgical procedures.
You should feel comfortable with your plastic surgeon and fully confident in their expertise. During your consultation, ask about the anesthesia used during facelifts and how many procedures your plastic surgeon has performed. These answers and more will help you make the right choice.
What if You are Not Sure a Facelift is Right for You?
You may be curious about having a facelift; however, you are still determining if it is right for you. Talk with Dr. Katzen about alternative plastic surgery or nonsurgical facial rejuvenation procedures instead. Here are some of your options:
Dr. Katzen will recommend the procedures that will help you reach your goals. He will also answer any questions about having a facelift and put you at ease if you feel nervous.
Talk with Dr. Katzen About Having a Facelift
Choosing to have a facelift is a big decision. However, Dr. Katzen's patients have been thrilled with their results and his expertise in this area of plastic surgery.
If you are considering a facelift, Dr. Katzen is currently scheduling initial consultations at his Beverly Hills, CA, Las Vegas, NV, and Dubai UAE offices. Dr. Katzen offers in-person appointments and virtual consultations via Zoom, Skype, FaceTime, or WhatsApp.
To schedule your appointment, please call Dr. Katzen at (310) 859-7770.